UNC Basketball: The latest from Roy Williams on Luke Maye injury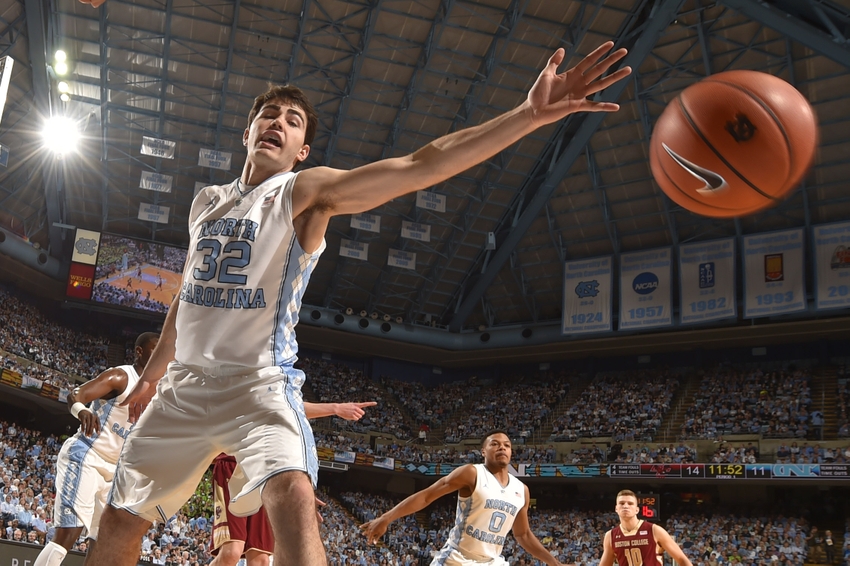 Sophomore power forward Luke Maye could return against Indiana
Rising sophomore Luke Maye is practicing and could return to the Tar Heels' lineup as soon as Wednesday night against Indiana.
The 6-foot-8, 235 pound power forward injured his ankle against Chattanooga in the second game of the season. He's missed the past five games, including the entirety of the Maui Invitational tournament.
X-rays showed no break in the bone and was classified as a sprain, but it's caused Maye to have a considerable amount of pain and a slow recovery.
On Monday evening, Roy Williams offered some insight into Maye's injury and the timetable for his return:
"Luke went through about half a practice today and tomorrow we'll know a heck of a lot more about how his foot feels after going through practice, Williams said on his weekly radio show. "He did some of the full court work, so I'll know a lot tomorrow and before we get on the bus for Indiana whether or not he'll be able to play."
Without Maye in the lineup, freshman Tony Bradley has been leaned on for more minutes. In the process, Bradley has thrived, averaging 10.6 points and 6.2 rebounds per game in his absence.
Although his minutes were limited throughout his freshman season, Maye's hard work and tireless effort have put him in a position to occupy a much larger role with the Tar Heels this season.
In just 22 minutes of play this season, Maye is averaging 2.5 points, three rebounds and 1.5 assists off the bench.
Check back with Keeping it Heel for future updates on Maye's injury and status for UNC's tilt against Indiana on Wednesday night.
More from Keeping It Heel
This article originally appeared on