UNC Basketball: Tar Heels vs Green Wave game recap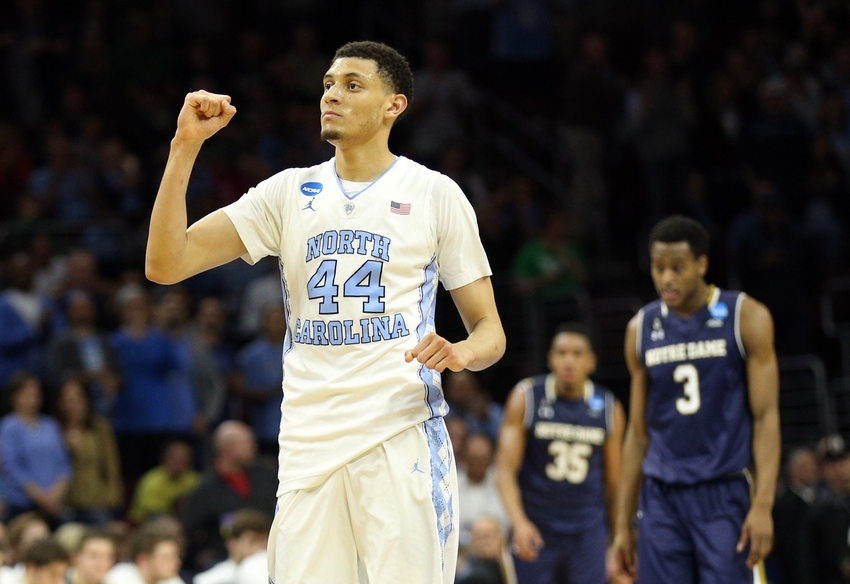 Tar Heels open 2016-17 season with a win at Tulane
By the looks of it, there's good reason for all of the optimism surrounding the UNC basketball program this season.
In a game that was never really in doubt, the Tar Heels handily beat the Tulane Green Wave by a final score of 95-75.
Justin Jackson led the way for the Tar Heels (1-0) with 27 points, setting a new career high in the first game of his junior season. Even more impressive is that he did it on 9-of-12 shooting, hitting five of his six attempts from three-point range.
Junior point guard Joel Berry II also had a career best 23 points to go along with six rebounds, four assists and two steals. He hit four of his seven three-point attempts and was 7-of-9 from the free throw line.
Senior power forward Isaiah Hicks had 16 points on 7-of-8 shooting and committed just one foul, his achilles heal from a season ago. Senior big man Kennedy Meeks struggled from the field, hitting just four of his 13 field goal attempts, but led UNC with 15 rebounds.
Freshman center Tony Bradley scored 10 points and grabbed five rebounds in his first collegiate game. Although his minutes were limited, he played well and under control and showed very few signs of immaturity.
The real story in New Orleans though was the hot shooting of the Tar Heels from three-point range. A team that has struggled in recent seasons to hit shots from deep began the season hitting 9-of-20 from beyond the arc.
And Justin Jackson was the biggest reason for that, having the best game of his three seasons at UNC. If the junior forward can have success similar to tonight throughout the season, UNC could be a tough team to beat.
Of course, this is only game one of a few dozen and only time will tell exactly what the Tar Heels can bring to the table on a nightly basis this season.
More from Keeping It Heel
This article originally appeared on