UNC Basketball: Tar Heels roll past 49ers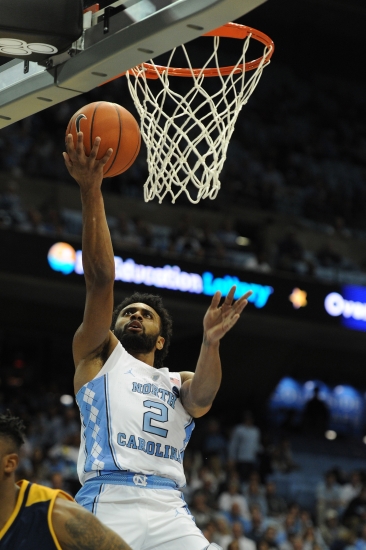 UNC dominated the Long Beach State 49ers on Tuesday night to remain undefeated to open the year
The North Carolina Tar Heels have played in three games so far in the 2016-17 season and it's been a breeze.
UNC got their third win of the year as they defeated Long Beach State 93-67 on Tuesday night. It was the Tar Heels second-straight home win as they go on the road for a week-plus starting Friday against Hawaii.
From the start, UNC (3-0) led the game and built a double-digit lead. The Tar Heels held a 28-9 lead with just over 7 minutes left in the first quarter.
Once again, the Tar Heels were led by junior guard Joel Berry who finished with 23 points on 7-of-10 shooting. He also made all seven of his free throw attempts.
It's only been three games but already Berry has proven to be the leader for the Tar Heels. He's scored 20-plus points in two of the three games and making his early case to be in the running for Player of the Year.
Berry tied his career high in points in which he set during the first game of the season:
The Tar Heels had four players score in double-digits as Kennedy Meeks finished with 15 points, Justin Jackson 14 and Tony Bradley Jr. 10.
The freshman Bradley Jr. has played well in three games this season, giving the Tar Heels a spark off of the bench.
What stood out the most was the excellent shooting by the Tar Heels in the first half. They shot 59 percent to open the game and finished shooting 53.3 percent.
It's a good sign for the Tar Heels, who struggled to shoot the ball last season and lost two of their top scorers in Marcus Paige and Brice Johnson.
Up next for the Tar Heels is a trip to Hawaii to take on the Rainbow Warriors EARLY Saturday am.
Following that game, they will play Chaminade in the Maui Invitational which could see them playing in three games next week.
More from Keeping It Heel
This article originally appeared on