UNC Basketball: Tar Heels ranked fifth in Dick Vitale's preseason top-40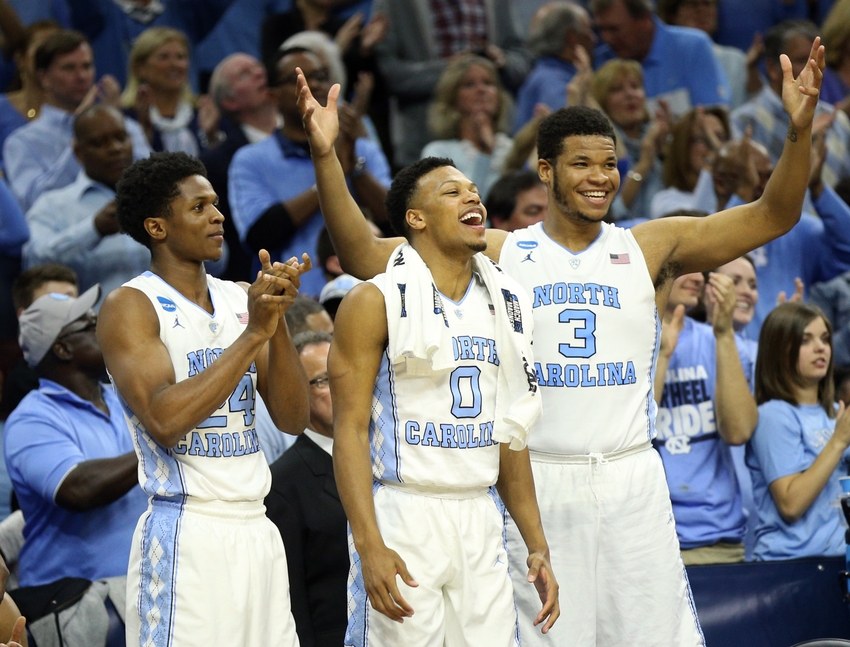 Tar Heels fifth on Dick Vitale's annual preseason top-40
The start of college basketball season is right around the corner and famed NCAA basketball analyst Dick Vitale has released his preseason top-40.
Of course, there will be great debate about some of the teams and some of their placements, but those at the top seem to be part of a general consensus.
The list, released annually by the Hall of Fame broadcaster, starts off with Duke at the top, followed by Kentucky and Villanova. Kansas and North Carolina round out the top five.
Michigan State, Louisville, Virginia, Xavier and Indiana are ranked sixth through ten.
While Vitale clearly believes that Duke is the team to beat this season, he does feel good about the prospects of UNC heading back to the Final Four. It would be the first time that the Tar Heels have reached consecutive Final Fours since the 2008 and 2009 seasons.
Vitale had the following to say about North Carolina in the upcoming season:
"Joel Berry II, Justin Jackson, Kennedy Meeks, Isaiah Hicks, Nate Britt, Theo Pinson … a lot of experience returns."
And he's right.
The Tar Heels return three starters and a half-dozen upperclassmen, which should help lighten the blow of losing seniors Marcus Paige and Brice Johnson.
With a starting lineup of Berry II, Pinson, Jackson, Hicks and Meeks, the Tar Heels will showcase a lot of talent and experience. Add that to a terrific incoming freshman class that includes big man Tony Bradley, sharpshooter Brandon Robinson and superb athlete Seventh Woods, and UNC has everything it needs to reach its lofty goals for the 2016-2017 season.
Other ACC programs that appear on the list are Syracuse (20), Florida State (21), Notre Dame (25), Miami (28) and Virginia Tech (40).
More from Keeping It Heel
This article originally appeared on