UNC Basketball: Tar Heels headed to Hawaii for Maui Invitational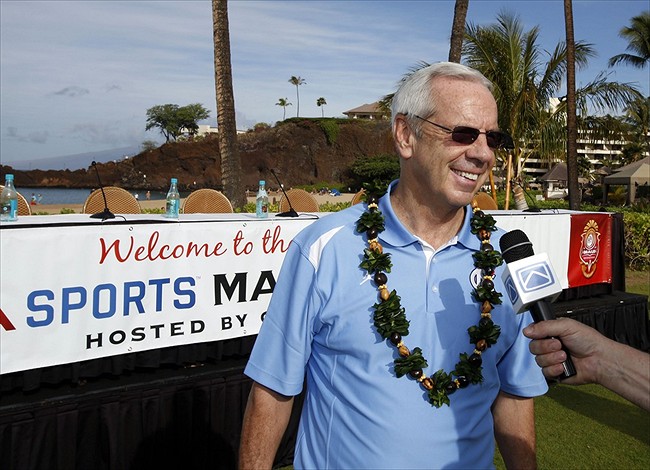 UNC travels to Hawaii for 2016 Maui Invitational
After three wins in five days to start the NCAA basketball season, the North Carolina Tar Heels are on their way to Hawaii for the start of the 2016 Maui Invitational.
The team has seen some success in the tournament, which has been held annually since the 1984 season. In six appearances, the Tar Heels have won the tournament three times; in 1999, 2004 and again in 2008.
The team's most recent appearance in the tournament was during the 2012 season, when they lost a semifinal matchup against the Butler Bulldogs. They also fell short of a title in 1989 and 1995, the school's first two trips to the annual event.
The 2016 Maui Invitational field is comprised of eight teams, including the annual host team, Chaminade. Chaminade University if located in Honolulu, Hawaii and has been a member of all 32 Maui Invitational Tournament fields.
The other seven teams in this year's field are Connecticut, Georgetown, North Carolina, Oklahoma State, Oregon, Tennessee and Wisconsin.
North Carolina holds an all-time record of 16-3 at the Maui Invitational, second only to Duke's mark of 16-0. The Blue Devils have won the tournament five times. The Tar Heels have won the tournament three times, which is tied with Syracuse for second most all-time.
It's worth noting that the last two times the Tar Heels have won the Maui, they also won the National Championship. In both 2004 and 2008, Roy Williams' first and second national titles with UNC, the Tar Heels went on to cut down the nets the following April.
This season, there is a lot of excitement surrounding the team, particularly with the way they've won their first three contests of the season. There's also the added motivation that the team has from their last-second loss to Villanova in last season's title game.
The Tar Heels are yet to play a Power 5 opponent, so Maui should be a good barometer for where the team is, and where they're likely to go this season.
Stick with Keeping It Heel for all your UNC basketball and Maui Invitational coverage.
More from Keeping It Heel
This article originally appeared on