UNC Basketball: Tar Heels escape Honolulu with a win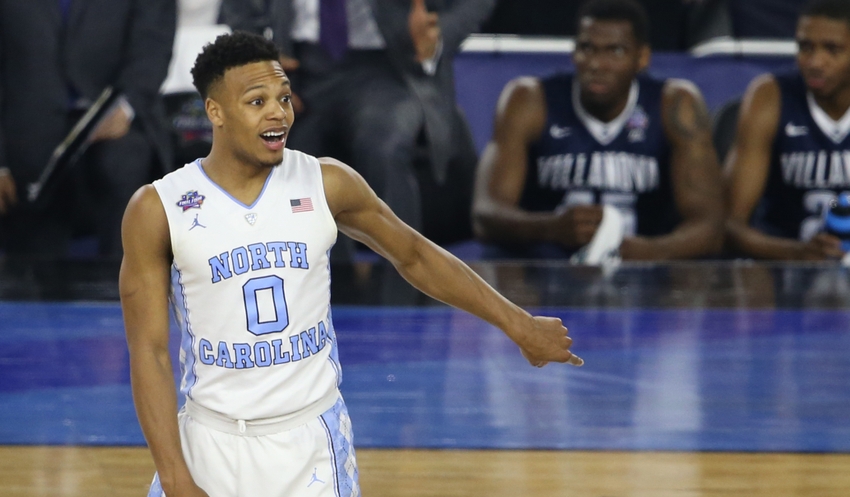 Nate Britt shines in UNC victory over Hawaii
On a night in which UNC's star point guard Joel Berry II couldn't seem to find his rhythm, it was senior guard Nate Britt who stole the show.
Berry's struggles were apparent early on in the Tar Heels' game against the Rainbow Warriors, and they only appeared to snowball as time went on.
Berry scored only two points on 1-of-9 shooting Friday night (Saturday morning), missing all five of his three-point attempts and committing four turnovers. All of which seem to be the aberration for the usually sure-handed, smooth shooting junior point guard. He did however lead the Tar Heels with a season-high six assists.
Britt on the other hand, had his most impressive outing of the young season.
The veteran guard scored 13 points on 5-of-9 shooting, connecting on three of his five attempts from long-range. He also recorded three rebounds, three assists and two steals. He played efficiently and under control, too, committing just one turnover.
The Tar Heels also got 16 points from Isaiah Hicks, who led the team in scoring. The senior power forward hit all but one of his eight shots and grabbed five rebounds on the night.
Big man Kennedy Meeks added 13 points and seven rebounds for the Tar Heels (4-0) in an 83-68 victory that kept the team perfect on the season.
And while there was cushion in the final score, it doesn't reflect how the game was actually played.
In a game that was marred with questionable foul calls and sloppy play, the 15-point margin of victory is far more indicative of the disparity in talent and depth between the two teams than the level of play by either squad on this particular night.
Still, the Tar Heels were able to grind out another victory before getting their first taste of upper-echelon talent in the Maui Invitational. Fans anxiously await the possible championship matchup between preseason top-10 teams Oregon and UNC.
Keeping It Heel will have 24/7 coverage of the Maui Invitational all week as the Tar Heels look to bring home their fourth title in seven tries since the tournament began in 1984.
More from Keeping It Heel
This article originally appeared on