UNC Basketball: Tar Heels climb in AP Top 25 rankings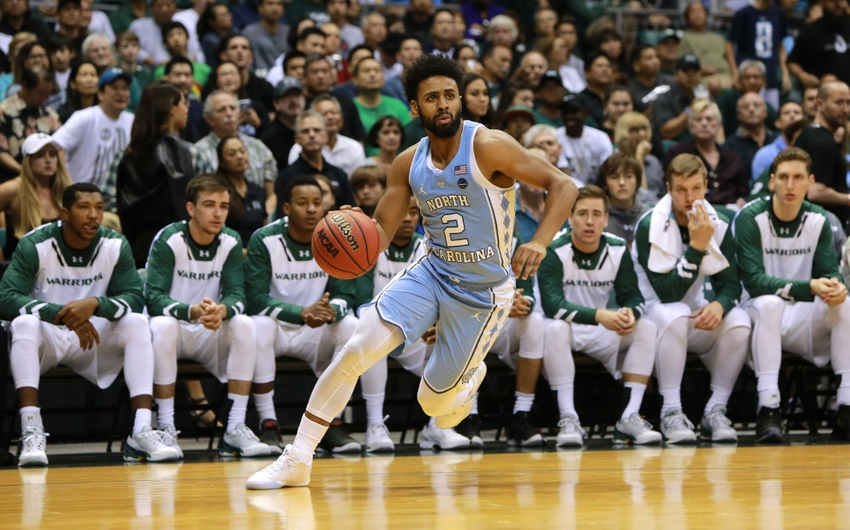 UNC climbs one spot in the latest Associated Press Top 25 poll released on Monday
Make that back-to-back weeks in which the North Carolina Tar Heels went 2-0 to open the 2016-17 college basketball season.
Sure, the opponents were decent mid-major teams but now the competition ramps up as the Tar Heels will play in the Maui Invitational.
When they open the tournament Monday night against Chaminade, the Tar Heels will do so as the No. 4 team in the country. They officially moved up one spot in the latest Associated Press Top 25 poll released on Monday.
Kentucky is the new No. 1 team, jumping Duke which fell to No. 6 after losing to Kansas. The Jayhawks move up to No. 5, Indiana jumps to No. 3 and Villanova takes over at No. 2.
The Tar Heels are scheduled to play No. 3 Indiana in Bloomington and No. 1 Kentucky in Las Vegas within the next 30 days.
The Atlantic Coast Conference has a total of six teams in the Top 25 poll this week including newcomer Florida State at No. 25. The Virginia Cavaliers are No. 7, followed by No. 10 Louisville and No. 18 Syracuse.
UNC's week will consist of the opening round game against Chaminade in Maui. If they win, they will take on either Oklahoma State or UConn.
If the Tar Heels advance to the title game, they could see No. 13 Oregon or No. 16 Wisconsin. They could also see Tennessee or Georgetown with some upsets.
Following Maui, the Tar Heels will be off until Wednesday Nov. 30 when they travel to play the Hoosiers in Indiana.
More from Keeping It Heel
This article originally appeared on