UNC Basketball: Michael Jordan to receive Presidential Medal of Freedom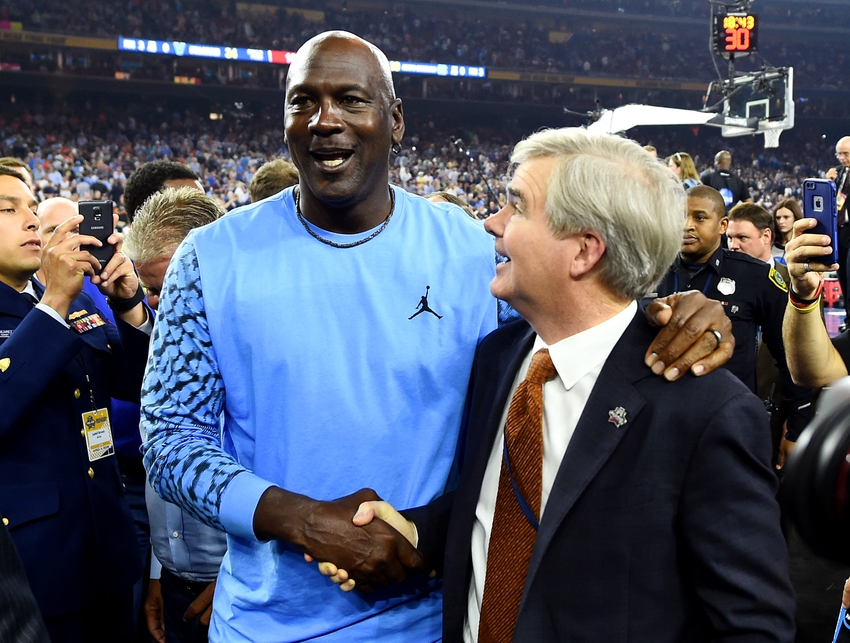 Former UNC great Michael Jordan will be honored by the White House
One of basketball's greats has something else to add to his resume.
On Wednesday, The White House announced that UNC basketball great, Michael Jordan, will be honored next Tuesday and be one of the 21 civilians awarded the Medal of Freedom.
This is the country's highest civilian honor awarded to individuals who make significant cultural or security contributions to the United States or international contributions in the areas of culture or world peace.
Jordan will join Kareem Abdul-Jabbar, comedian Ellen DeGeneres, actors Robert De Niro, Robert Redford and Tom Hanks, philanthropists Bill and Melinda Gates, singing sensations Diana Ross and Bruce Springsteen and lastly Vin Scully.
President Obama said this about this years recipients,
'From scientists, philanthropists, and public servants to activists, athletes, and artists, these 21 individuals have helped push America forward, inspiring millions of people around the world along the way."
Jordan, the current Owner and Chairman of the Charlotte Hornets,  played 15 seasons in the NBA for the Chicago Bulls and Washington Wizards.
On his way to becoming one of greatest basketball players and athletes of all time, he won six championships, five Most Valuable Player awards, and appeared in 14 All-Star games.
Back in July, Jordan donated $2 million to help address police-related shootings and has been an advocate for racial injustice and community violence throughout his lifetime.
More from Keeping It Heel
This article originally appeared on