UNC Basketball: Michael Jordan accepts Presidential Medal of Freedom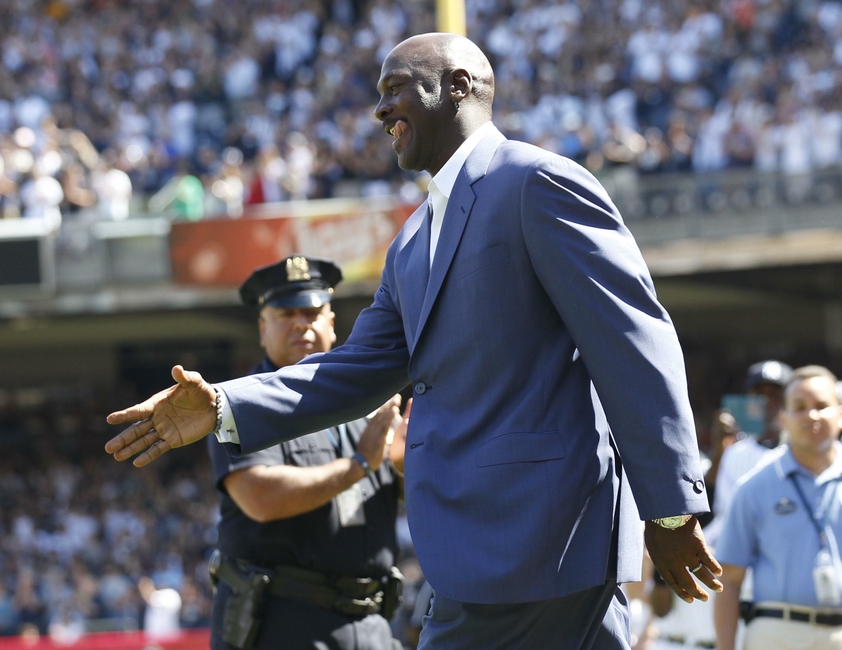 UNC great Michael Jordan accepts Presidential Medal of Freedom
Legendary basketball player and global icon Michael Jordan was at the White House today to receive the Presidential Medal of Freedom.
The award, bestowed to an individual by the President of the United States, is the highest civilian award in the United States of America.
On Tuesday afternoon, President Barack Obama presented 21 people with the prestigious award. Along with Jordan, 2016 recipients of the honor include NBA Hall-of-Famer Kareem Abdul-Jabbar, actors Tom Hanks and Robert DeNiro and recently retired sportscaster Vin Scully.
Jordan, whose professional basketball career spanned nearly two decades with the Chicago Bulls and Washington Wizards, is commonly referred to as the greatest basketball player to ever live.
His accomplishments on the basketball court are seemingly endless, but it's his intangibles that helped him earn this great honor.
"He's more than just a logo, more than just an internet meme," Obama said of Jordan. "He's more than just a charitable donor or a business owner committed to diversity."
In August of this year, Jordan donated $5 million to the National Museum of African-American History and Culture. His donation was the largest from a sports figure in the history of the 19th Smithsonian museum. In recognition of his gift to the museum, the Smithsonian named a section of its sports gallery after the Hall-of-Fame basketball player.
"There is a reason you call somebody the Michael Jordan of. . .Michael Jordan is the Michael Jordan of greatness", Obama continued. He is the definition of somebody so good at what they do that everybody recognizes it. That's pretty rare."
This article originally appeared on