UNC Basketball: Meeks' career night leads Tar Heels in Maui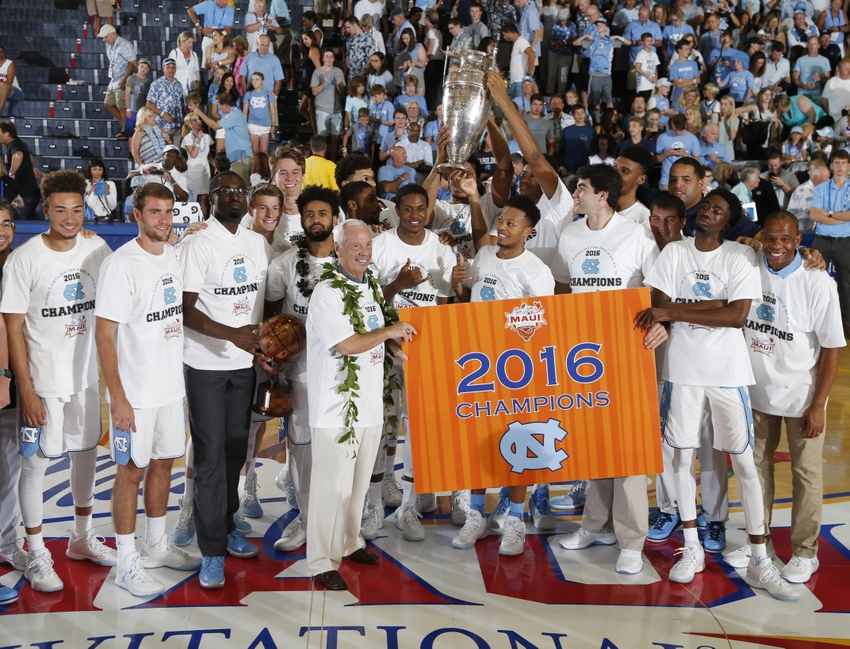 UNC beats Wisconsin to claim 2016 Maui Invitational title
The Maui Invitational trophy is once again back in the hands of the North Carolina Tar Heels after a 71-56 win vs Wisconsin.
UNC captured its fourth Maui title on a night that was led by senior forward Kennedy Meeks. On what was a career night, the senior forward finished with 15 points and 16 rebounds (career high).
Playing with great urgency right from the tip, the Tar Heels never trailed the Badgers.
In what was a defensive battle for the first half, both teams shot under 35 percent. The Tar Heels took over after halftime, though. A nine-point lead at the intermission grew to 27 at one point in the second half.
Carolina held Wisconsin's leading scorer, Bronson Koenig, to two points on 1-of-13 shooting. Never getting into an offensive rhythm, the Badgers shot only 36 percent for the game.
Ethan Happ who was averaging 17.5 points on 74 percent shooting and 10.5 rebounds per game in Maui, wasn't able to get anything going, either. Guarded by Kennedy Meeks for most of the game, he was held to 13 points and a season-low six rebounds.
The lone bright spot for the Badgers was Vitto Brown who finished with a team-high 15 points.
For the Tar Heels, Joel Berry II took home MVP honors as he finished with a game-high 22 points on 9-of-12 shooting. For the tournament, he averaged 18 points on 60 percent shooting and 3.7 assists per game.
Isaiah Hicks (14 points) and Justin Jackson (12 points) also helped pace the Tar Heels' offensive attack throughout the game.
Freshman Tony Bradley finished with six points, ending his six-game double-digit scoring streak.
They play of the game came from freshman guard Seventh Woods who showed off his tremendous athletic ability.
As I stated above, this is the fourth Maui Invitational title for the Tar Heels. The other three times, they made a trip to the Final Four the same year (1999, 2004, 2008).
North Carolina will have a week off before facing another ranked Big Ten opponent when they travel to Bloomington to take on the #3 Indiana Hoosiers as part of the ACC/Big Ten Challenge.
More from Keeping It Heel
This article originally appeared on