UNC Basketball: Luke Maye likely out 2-3 weeks with ankle injury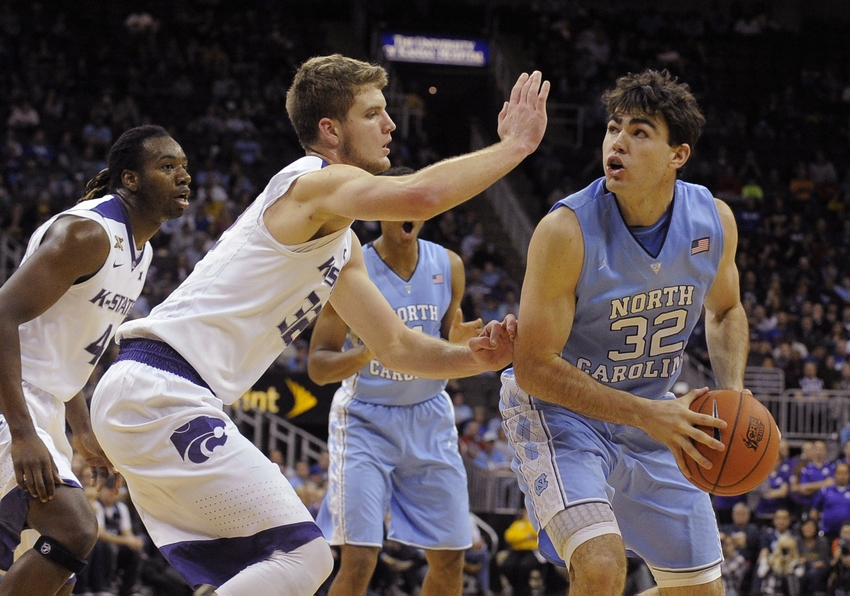 UNC sophomore Luke Maye likely to miss 2-3 weeks, Maui Invitational
Early in the week, it was determined that Luke Maye's ankle injury was a sprain and not a break. And while the X-ray came back negative, it's a lingering pain that is likely to keep him sidelined for a few weeks.
Yesterday, Keeping It Heel reported that Maye's status for the team's game against Long Beach State was unknown. As the day went on, it became more apparent that he would miss not only Tuesday night's game, but several more.
North Carolina head coach Roy Williams spoke about Maye's status after the team's 93-67 win on Tuesday night.
"He's got a sprained ankle, we know that" Williams told the media during his post-game press conference on Tuesday night. "It's a mid-sprain, I think, is what they're calling it, so that usually means it's more than just a regular sprain, the higher up it goes. My guess is that there's no chance that he'll play at any level in Hawaii. That's just a guess, but it's a pretty strong guess. So I'm guessing probably 2-3 weeks."
The Tar Heels' front court will be a bit thinner over the next few weeks while it awaits the return of their rising sophomore power forward.
Although Maye currently functions as the final piece of a four-man rotation in the UNC front court, he's an integral part of the team.
He provides solid minutes off the bench that keep senior forwards Kennedy Meeks and Isaiah Hicks fresh and out of foul trouble. He also brings maturity and a fundamentally sound approach to the game.
Williams did say that he was guessing, but the Hall of Fame coach has quite a bit of experience under his belt and his assumption is probably fairly safe. Only time will tell exactly how long Maye is out, but the Tar Heels will plan to be without him for a handful of games over the next few weeks.
Check back with Keeping It Heel for updates on Maye's status as well as continued coverage of upcoming UNC basketball games.
More from Keeping It Heel
This article originally appeared on