UNC Basketball: Kenny Williams soars for big block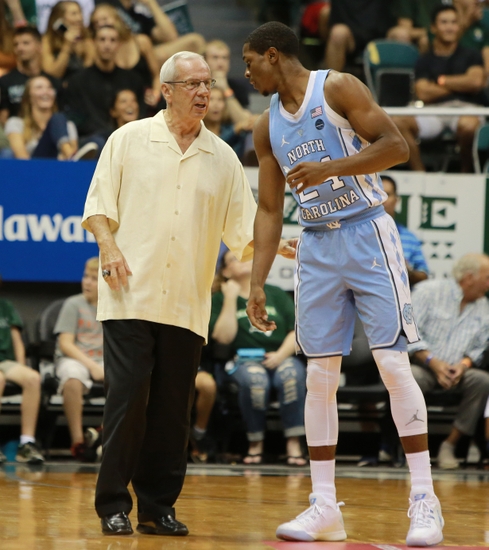 Kenny Williams finishes the first half with a big block as the Tar Heels currently lead over Chaminade
North Carolina Tar Heels fans had to wait until close to midnight to watch their team play in the Maui Invitational on Monday night.
But through the first half, it's been worth it.
The Tar Heels took a 50-34 lead over Chaminade into halftime, closing the first half on a 14-3 run after some sloppy play early on.
After senior guard Stilman White nailed two free throws with just seconds left, Chaminade tried to catch the Tar Heels with a long pass.
Sophomore Kenny Williams had something to say about that however, as he made arguably the play of the half. Watch as Williams soars to get a big block as the buzzer expired, potentially keeping points off the board for Chaminade:
The Tar Heels were sloppy early on but have gone to their height advantage down low. Senior center Kennedy Meeks is 7-for-7 from the field for 14 points.
Isaiah Hicks added 13 points as the Tar Heels look to put this one away in the second half.
Check back with Keeping It Heel for postgame coverage and follow along on Twitter for live in-game updates.
More from Keeping It Heel
This article originally appeared on