UNC Basketball: Kenny Williams playing well, making a name for himself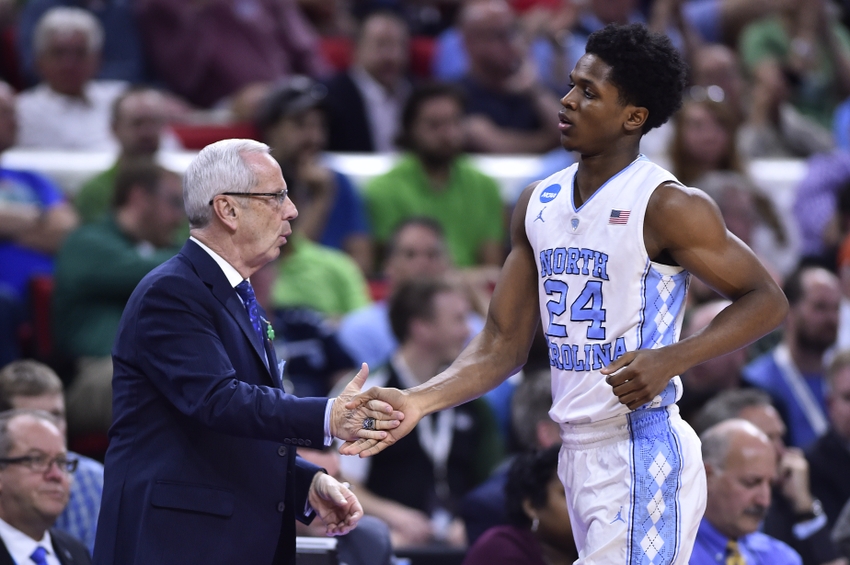 Kenny Williams making the most of his opportunities at UNC
Kenny Williams' path to the University of North Carolina was an unlikely one.
First committed to play at VCU, Williams decommitted and reopened his recruitment when then head coach Shaka Smart left for the open position at Texas.
The four-star shooting guard from Chesterfield, Virginia quickly narrowed his list of schools to just two; North Carolina and in-state ACC rival Virginia. Some believed that the Cavaliers held the advantage, being the school closest to Williams and in his home state. As it turned out, though, he chose to play for Roy Williams and the Tar Heels.
Williams was the second commitment in a small and unheralded two-man class that also included little-known big man Luke Maye. Both were considered "projects" that would take time to develop before seeing meaningful minutes at UNC.
And while the aforementioned may have been at least partially true, it was certainly overstated.
Maye saw important minutes as a freshman in the UNC front court and no one thought that Williams would come around as quickly as he has.
From logging only 122 minutes and 22 shot attempts as a freshman to part-time starter and play-maker as a sophomore, Williams has come a long way rather quickly. He's already made more shots (23) this season than he attempted all of last year. He's also hit 13 of his 26 three-point attempts, a huge improvement from his 1-of-13 mark last season.
And while Sunday's outburst from Williams is likely the aberration, it's still an indication that he has great potential in a system that fits his style of play. A 6-foot-4, 180-pound guard with speed and a quick trigger, Williams is the prototypical perimeter player in UNC's up-tempo offense.
And after hitting 5-of-6 from beyond the arc against Radford, four of which came in a four-minute time span in the first half, perhaps Carolina has finally found it's elusive and much-needed perimeter scorer.
With his confidence sky-high and a shooting percentage to match it, one has to wonder if Roy Williams will look to the sophomore guard to be his full-time starter at the two-guard position.
Only time will tell, but it appears that the Hall-of-Fame head coach has managed to snag another underrated and under-recruited player that is going to pay dividends for the Tar Heels this season, and in the years to come.
More from Keeping It Heel
This article originally appeared on