UNC Basketball: Kennedy Meeks season preview 2016-17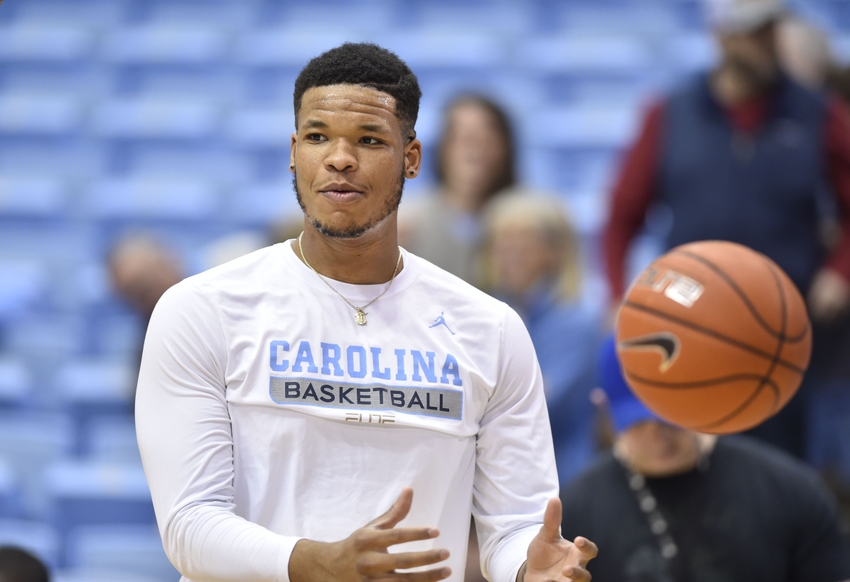 We continue our player preview series as we take a look at Kennedy Meeks
Shea Rush | Brandon Robinson | Seventh Woods | Tony Bradley Jr. | Kenny Williams |Justin Jackson | Joel Berry | Theo Pinson | Stilman White | Kanler Coker | Nate Britt | Isaiah Hicks
With the 2016-17 college basketball season right around the corner, Kennedy Meeks hopes to prove himself in his final year at UNC.
The 6-foot-10, 260-pound center has NBA aspirations and he's going to have to shine this season on a Roy Williams team full of stars.
On a team that's poised to make another deep tournament run, Meeks is on a mission to finish what Carolina started last season:
It's clear that Meeks, along with the rest of the team, is eager to get back to that final night and take home the title. After a heartbreaking loss to Villanova in the game's final seconds, they possess both the experience and the motivation to do so.
For that to happen, Meeks is going to have to increase his production and become a leader of this North Carolina squad.
Looking back at 2015-2016
Last season, Meeks averaged roughly nine points, six rebounds, and one assist per game while shooting 69 percent from the field.
While Meeks' shooting percentage has gone up, his points, rebounds, and minutes per game have gone down. This reduction of playing time is due to Brice Johnson's production during his All-American season as well as the improvement of Isaiah Hicks.
With Johnson gone though, Meeks will have an increased work load as the depth in the front court is considerably less. The power forward out of Charlotte, North Carolina has been competing with his teammates his whole career at Carolina, especially last year as he received a great deal of criticism from fans.
Last season, there were many Carolina fans that believed the starting job should go to Isaiah Hicks, rather than Kennedy Meeks. It started because Meeks, compared to his sophomore season, had been putting up lower numbers than fans felt that he should have been.
However, much of the criticism seemed to slowly go away when Meeks shared his thoughts on Twitter:
The next game, Meeks put up 12 points in a key win at Duke, silencing the critics for good.
It's safe to say that Meek's career at North Carolina has had its share of ups and downs, but he appears to have the makings of a stand-out senior season.
Strengths
Meeks plays his strongest basketball with his back to the basket. Playing face-up to the basket and making a shot for himself is not what he is known for. He's much better at backing the defender down and making a quick move toward the rim.
Due to his size, Meeks is able to create space down low when boxing out. Adding to this, he is very good at anticipating where he needs to be in order to get the board, making him a matchup nightmare for defenders.
He also has the uncanny ability to get the ball down the court with his bullet-quick outlet passes.
Above all else, his size is what makes him stand out. Meeks goes out on the court with the mindset that he's the strongest player out there, and it's normally true. His size gives him the ability to back defenders down like they aren't even there, and with a swift pivot toward the basket, the ball goes through the rim.
Weaknesses
One thing that holds Meeks back from being an outstanding player is his lack of aggressiveness. With Brice Johnson moving on to the NBA, Meeks has big shoes to fill. In order to do so, Meeks is going to need to show some of the explosiveness that Johnson had.
Unfortunately, that's not his playing style. Meeks is more of an old-fashioned player, taking his time and waiting for the right shot to come up. Instead of making the play, he lets the play come to him. Although there's nothing necessarily wrong with that, UNC is going to need someone to create their own plays, and hopefully Meeks put in enough work in the offseason to become that guy.
Meeks is far from exceptional at running the floor. While his size is normally a gift, it burdens him in this aspect of the game. Due to his considerable size, Meeks is generally one of the last players down the court during a fast break.
However, you have to give Meeks credit for his conditioning. He's has lost around 60 pounds since his first day at UNC; 40 of those by his sophomore season.
What to expect from Meeks in 2016-2017
This season, look for Meeks' playing time to go up significantly, leading to a respectable jump in his production.
With just 4 big men in the rotation, Meeks is sure to see plenty of minutes in the front court. Tony Bradley, a 5-star freshman center out of Bartow, Florida, is Meeks' backup for the season. Bradley will be a big help for Meeks as he will be able to provide solid backup minutes to give the starters some rest on the bench.
As stated earlier, Meeks is hoping to make an impression during his senior year and leave a legacy at this program. I'm willing to bet that Meeks has put in the work in the offseason to make this possible and that he will return to being the player that he has the potential to be.
This season, look for Meeks to step up for the Tar Heels in times of need with improved athleticism and vengeful determination.
This article originally appeared on