UNC Basketball: Joel Berry II named ACC Player of the Week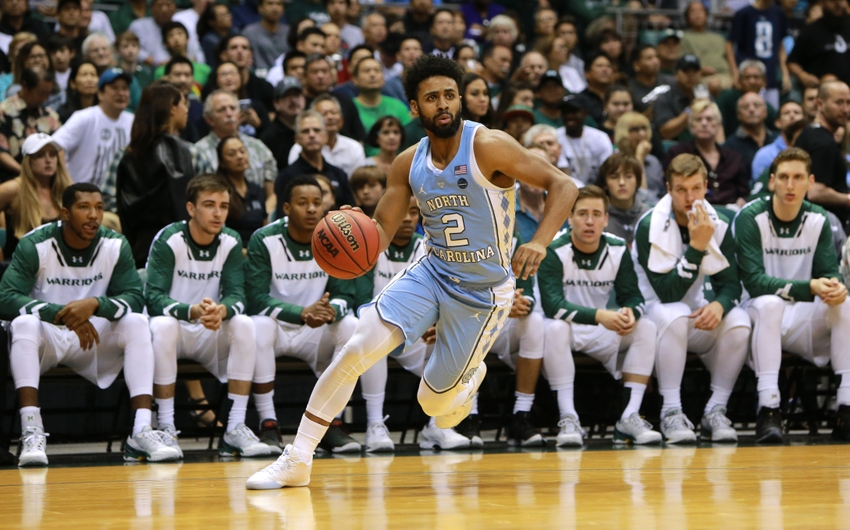 UNC's Joel Berry II named ACC Player of the Week for second time in three weeks
For the second time in three weeks, North Carolina junior point guard Joel Berry II has been named ACC Player of the Week. This time it was for his outstanding performance in the Maui Invitational, which the Tar Heels won in convincing fashion.
Berry, who averaged 18 points, four rebounds, 3.7 assists and 2.3 steals in the three tournament games, received MVP honors. He shot an incredible 63.3 percent from the floor including 8-of-14 three-pointers and all eight of his free-throw attempts.
The Tar Heels never trailed in the tournament, and Berry played with poise and confidence throughout. It's clear that the preseason All-ACC selection has fully accepted his role as the leader of the team, both on and off the court.
For the season, Berry is averaging 17.1 points, 4.3 rebounds and 4.3 assists per game. He's hitting nearly 56 percent of his shots including 47.1 percent from three-point range and better than 93 percent from the free-throw line. He's been the Tar Heels' best player and one of the most consistent point guards in the country to this point.
North Carolina will need Berry to continue his dominant play if the Tar Heels are to repeat their successes from a season ago when they reached the NCAA Tournament championship game.
Each week, ACC honors are determined by a vote of a 15-member media panel.
Check back with Keeping it Heel for all the latest news and information on UNC basketball throughout the season.
More from Keeping It Heel
This article originally appeared on