UNC Basketball: Joel Berry and Isaiah Hicks connect for the alley-oop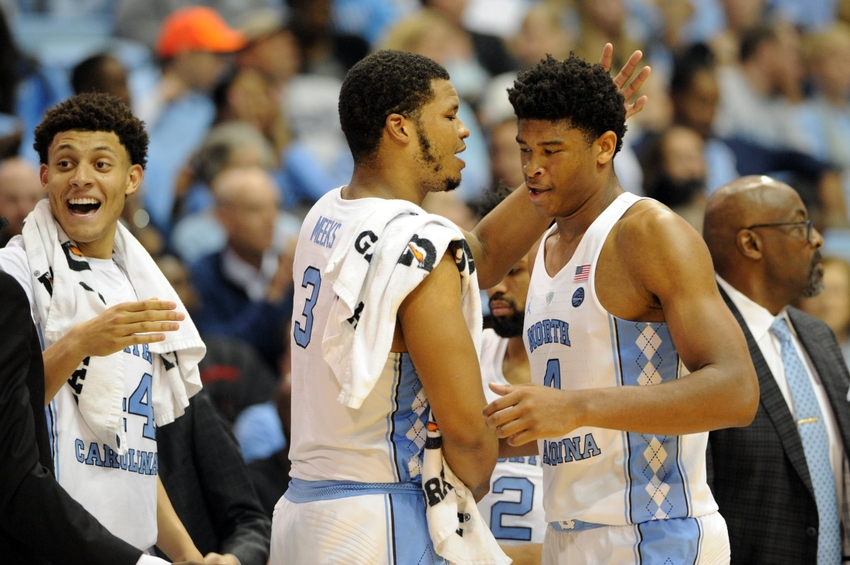 UNC senior forward Isaiah Hicks throws down two big dunks including an alley-oop from Joel Berry II
It's three games but the North Carolina Tar Heels look like they haven't missed a beat from last season.
The Tar Heels have opened the season 3-0 including two home wins in the last three days.
On Tuesday, the Tar Heels rolled past the Long Beach State 49ers winning by double-digits once again on the season. They looked good, scoring 90-plus in all three of their early contests.
UNC led from the start, jumping out to a double-digit lead as they shot 59 percent from the field in the first half.
They started the second half a little sloppy but got things back under control as they finished shooting 53.3 percent for the game.
One of the highlights in the second half came from a junior-senior duo. Point guard Joel Berry found Isaiah Hicks on the fast break as the senior grabbed the alley-oop and threw it down with authority:
Berry II finished with 23 points, tying his career high he set in the first game of the 2016-17 season.
As for Hicks, he finished with 8 points and 3 rebounds on the game. The key for Hicks this season will be staying out of foul trouble, like he did on Tuesday only committing 2 fouls.
If he does, he will be able to provide more highlight reel plays like the alley-oop and his impressive dunk in the first half:
The Tar Heels will take on Hawaii on Saturday morning with tipoff set for 1 am ET before they play in the Maui Invitational next week.
Will we see more impressive dunks from Hicks? Stay tuned.
More from Keeping It Heel
This article originally appeared on