UNC Basketball: Green Wave vs. Tar Heels game preview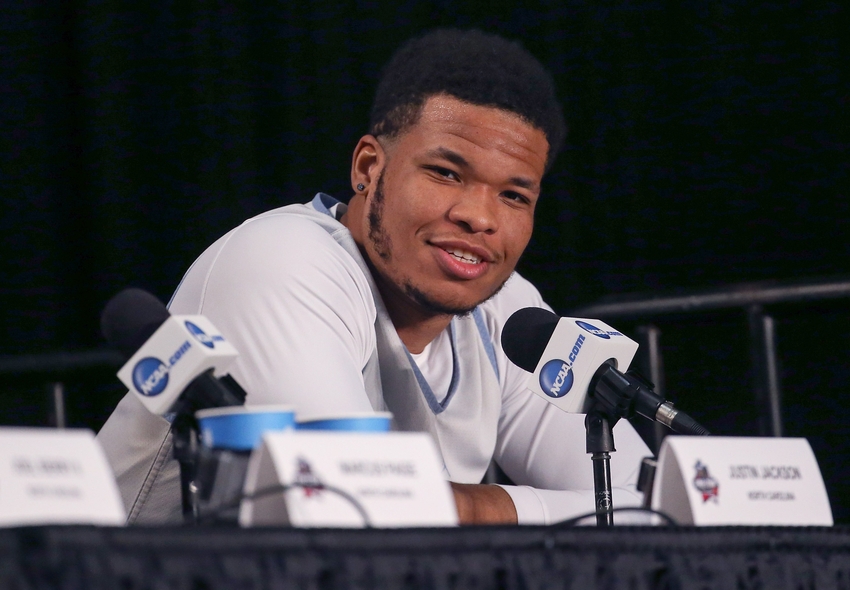 North Carolina returns to the court Friday. What do we need to know about the game?
It has been 221 days since Villanova sunk that three pointer at the buzzer to send North Carolina fans everywhere home upset and confused.
You over it yet?
Yeah me neither, but that was then and this is now.And you know what that means?
Basketball Season has finally returned.
The Heels kick off their season Friday Night in New Orleans as they take on Tulane. Carolina is looking to return to the Final Four and attend to some unfinished business.
They are also looking to repeat as ACC Champions but that wont begin until conference play at the end of December.
Let's preview UNC's game against Tulane.
Tulane Green Wave
Head Coach: Mike Dunleavy Sr. Career Record: 0-0. This is his first season at Tulane. If the name Dunleavy sounds familiar, it's because though this is his first college stop it is not his first as a head coach.
The former South Carolina guard made a name for himself as a head coach in the NBA. In 17 professional seasons he went 613-716 with four different franchises. Oh and his son played at Duke.
Conference: Tulane plays in the American Athletic Conference. Last season they finished 11th overall with a 3-15 conference record.
Best Former Player: John "Hot Rod" Williams. The 6'11 center played 13 professional seasons in the NBA with the Cleveland Cavaliers, Phoenix Suns, and Dallas Mavericks. He finished his career with 9,784 points, 5,998 rebounds, and 1,456 blocks.
Last Season: Last season Tulane averaged 66 points per game and won only 12 games. This led to the firing of their coach and the hiring of Dunleavy Sr. They lost their leading scorer Louis Dabney to graduation. They also lost their leading rebounder Dylan Osetkowski, who transferred to Texas.
Key Players
Tulane: G Malik Morgan
Last season Morgan averaged 12.2 points, 5.1 rebounds, and 2.4 assists per game. He also averaged 1.4 steals and 0.4 blocks. The senior guard was the team's second leading scorer and played almost 32 minutes a contest. He will be counted on to guide this team in Dunleavy Sr. first season.
North Carolina: F Justin Jackson
Last season Jackson averaged 12.2 points, 3.9 rebounds, and 2.8 assists per game. He also averaged 0.6 blocks and 0.4 steals. The junior forward was the team's fourth leading scorer and played almost 29 minutes a contest. Jackson's return was a huge gain for the Tar Heels.
His development and rise to stardom will have a huge impact on how far UNC goes this season.
Impact Freshmen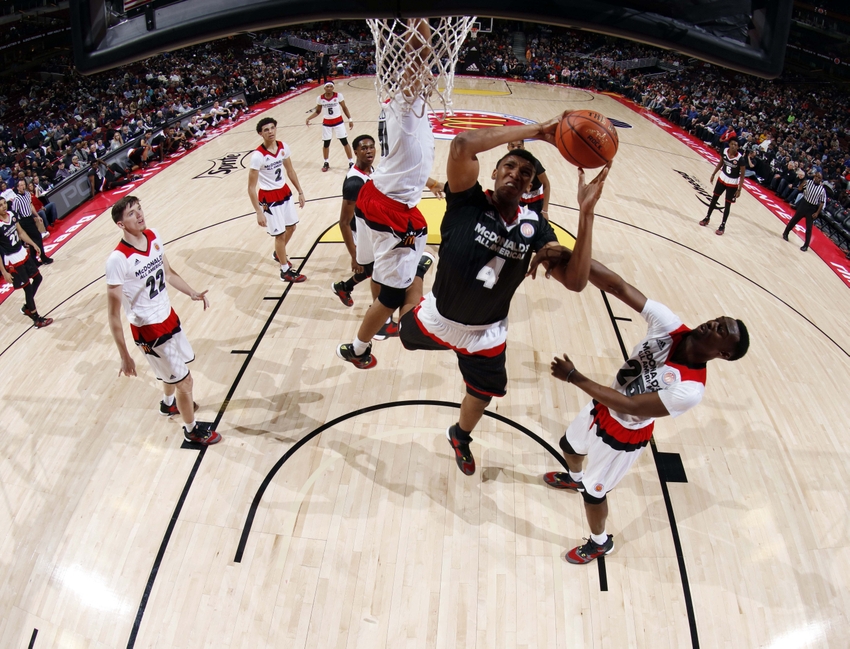 Tulane: PG Colin Slater
Last season Tulane averaged 11 assists a game. Their best assist artist only averaged 2.4 per game with a season high of seven. He also had five games where he had zero assists. Slater is a true freshman out of Fresno California. The 6'0 prospect has good court vision and should help create more shot options for the Waves.
North Carolina: C Tony Bradley
Could Tony Bradley be the best Post Player for the Heels? It isn't completely impossible. The departure of Brice Johnson did leave 28 minutes and a double double of opportunity for some lucky player. Though Isaiah Hicks and Kennedy Meeks should take some of those, it will still leave a lot of stats for a third player to collect. Luke Maye wasn't too impressive last season. That leaves Bradley as someone who could impact the Heels season from the get go.
Three Questions
1. Who replaces Theo Pinson in the starting lineup?
As I have mentioned, Theo Pinson can not be easily replaced by just one individual. It will be a team effort. Roy Williams has said that Nate Britt, Kenny Williams, and Brandon Robinson will get first dibs on those minutes.
Being a senior Nate Britt should get first dibs. Kenny Williams brings more shooting and spacing to the floor, which can only help the Heels. Meanwhile Brandon Robinson can also hit the three and brings similar length as Pinson, though not the same size. If one could emerge early, it would make life easier for Roy and the bench.
2. Who steps up to lead this team?
In addition to losing 29.6 points, 12.9 rebounds, and 5.3 assists per game, the graduation of seniors Marcus Paige and Brian Johnson left UNC with a big hole in leadership. Paige was the quiet locker room presence who was the face of the team. Johnson was the fiery floor leader who wore his heart on his sleeve. Good teams need leaders and the Heels lost two great ones.
The best candidates to step up are Meeks and Berry. Meeks would fit in great in the Paige role. When he was a senior in highschool, he swore he was going to get Andrew Wiggins to come to UNC. Nobody laughed when he said this. Even though it didn't happen, it shows he can lead behind the scenes.
Meanwhile Berry's aggressiveness and defense make him a natural fill for the Johnson role. This is what led to him being named ACC Tournament MVP. It is isnt about position when it comes to leadership. it is about character. Both of these guys have character.
3. Can UNC establish an outside threat?
Since the loss of PJ Hariston, UNC has lacked a true three point threat. UNC only made 226 three point field goals last season (around 5.5 per game). They also shot only 32% from beyond the arc. Though that is better than the year before when they only made 184, that is still not a great number.
Their top three point shooter was Marcus Paige for a second year in a row. Again he graduated leaving the team with a bunch of questions from behind the arc. With Paige gone the Heels only bring back two guys who attempted over 100 triples last season. That does not help floor spacing. If someone doesn't step up, the paint could be crowded for the Heels strength once again this season.
Prediction
I obviously think highly of the Tar Heels. So does the nation currently. A big win against Tulane will only reinforce that.
A close win or even a loss and the perception changes. More questions get asked. Roy Williams falls under more scrutiny to start a season.
Final Score: 80-60 UNC over Tulane. Mike Dunleavy Sr. is a good coach and Tulane will be ready to play even in the Dean Dome. However, the talent level is too great. Game stays early close but the depth and talent due their job. Roy Williams wins his season opener for the 12th year in a row.
More from Keeping It Heel
This article originally appeared on