UNC Basketball: Eagles vs. Tar Heels game preview
Brandon Griffin/FanSided via Keeping It Heel

Fansided
The North Carolina Tar Heels coach Roy Williams has now won 800 games. Can the Tar Heels help him make it 801 against Boston College? What do the Eagles bring to the table?
Congrats Roy Williams. 800 wins is impressive.
Now it is time to work towards 900. The start of that journey begins with win 801 which Coach Williams can achieve Saturday against Boston College.
So with all that in mind, what do the Eagles bring to the table and what do the Tar Heels need to be ready for?
Boston College Eagles
Head Coach: Jim Christian. Career Record: 270-198. Christian is in his third season with the Eagles which is his fourth head coaching stop. In his 14 seasons, he has made the NCAA tournament only twice and not since 2008 with Kent State.
Last Season: Last season the Eagles went 7-25. They finished 0-18 in the ACC good enough for last place. They became the first team in power five sports history to go winless in conference play in both football and basketball. The highlight of their season was almost beating the first place Tar Heels in Chestnut Hill.
Best Former Player: Dana Barros. The former Eagle played 14 seasons in the NBA including six with the hometown Boston Celtics. The one-time All-Star finished his career with 8,901 points, 2,837 assists, and 1,609 rebounds.
This Season: This season the Eagles are 9-10 overall and are currently the only team in the ACC with an overall losing record. Their two wins is twice as many as Clemson and Pittsburgh, two teams projected by most to make the NCAA tournament.
Both their conference wins have come at home against teams that aren't even on the NCAA bubble. Regardless, this team is clearly better than last seasons and should help Jim Christian keep his job another season.
Key Players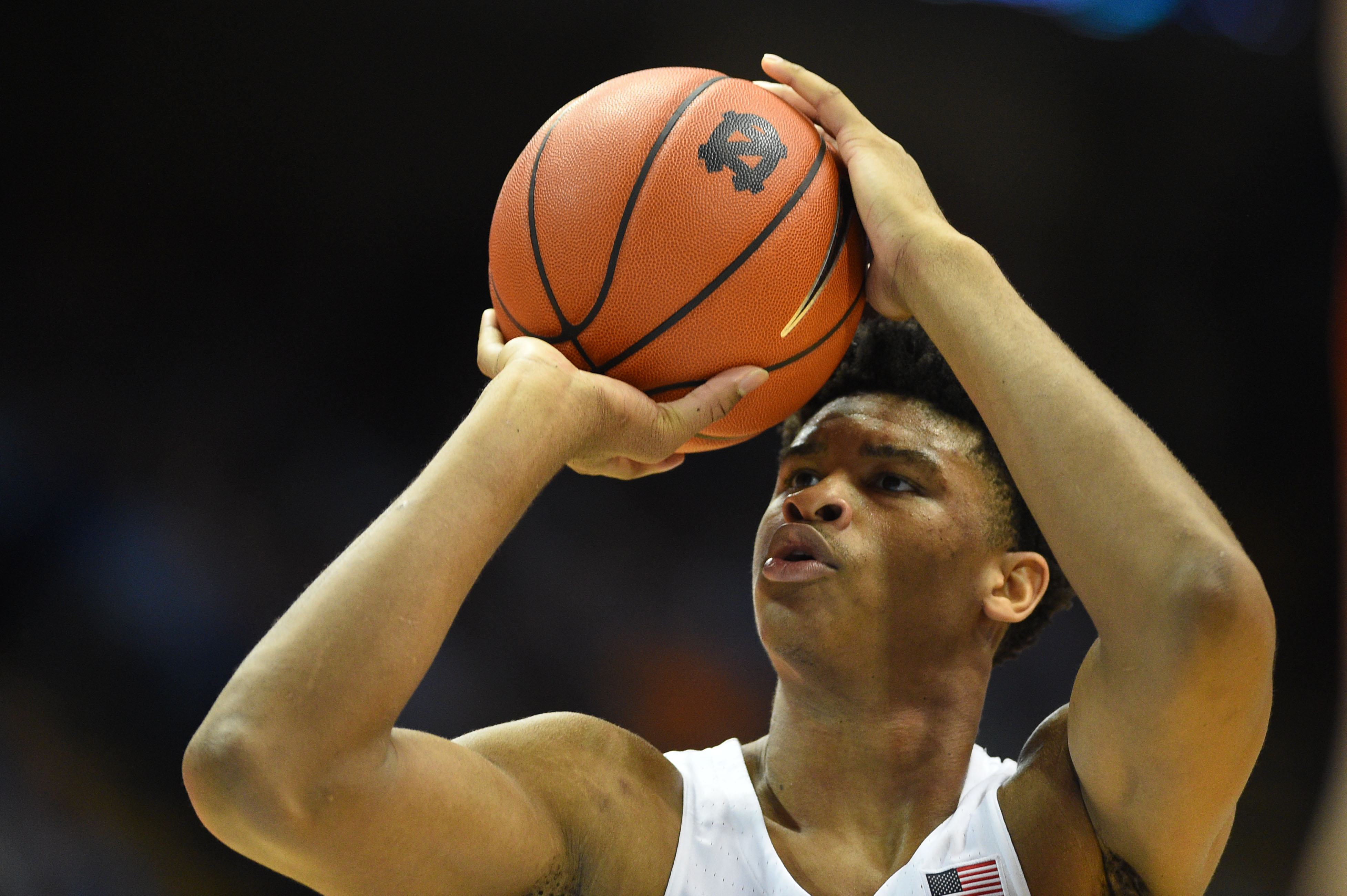 Boston College: G Jerome Robinson
The sophomore guard from Raleigh leads the Eagles in points scored, minutes played, and steals per game. In his last game against Virginia he was in foul trouble and finished with only nine points. Keeping the 6 foot 5 Robinson in check will be key for the Tar Heels, who have had players of similar size have strong games against them this season.
North Carolina: F Isaiah Hicks
Hicks has been coming on of late. In his last two games the senior forward has 42 points and 15 rebounds. The biggest thing is he is staying out of foul trouble. Against FSU he had three fouls and against Syracuse he had zero.
A lot of Hicks improvement has corresponded with the return of Theo Pinson. Pinson helps stretch the floor and Hicks clearly works better in space.
Isaiah is also getting to the foul line more recently. He has shot 18 free throws in his last two games. He has hit 16 of them. That's 88.9 percent, which makes Hicks even more valuable late in close games.
Freshman Spotlight
Boston College: G Ky Bowman
Bowman is a 6 foot 1 guard from Havelock, NC. In his last game against Virginia, he had seven points, six rebounds, and five assists in the Eagles loss to the Cavaliers. Though nothing stood out as exceptional, the freshman does seem to stuff the stat sheet much like Theo Pinson does for the Tar Heels.
North Carolina: F Tony Bradley
Bradley has missed the last two and a half Tar Heel games with concussion-like symptoms. The 6 foot 10 freshman from Florida looks to return Saturday against the Eagles.
Before missing games, Bradley was averaging eight points and nearly six rebounds in 15 minutes a game for the Tar Heels. Without him, Carolina has been experimenting with some smaller lineups. How much that continues will have a lot to do with what type of impact play Bradley provides.
Three Questions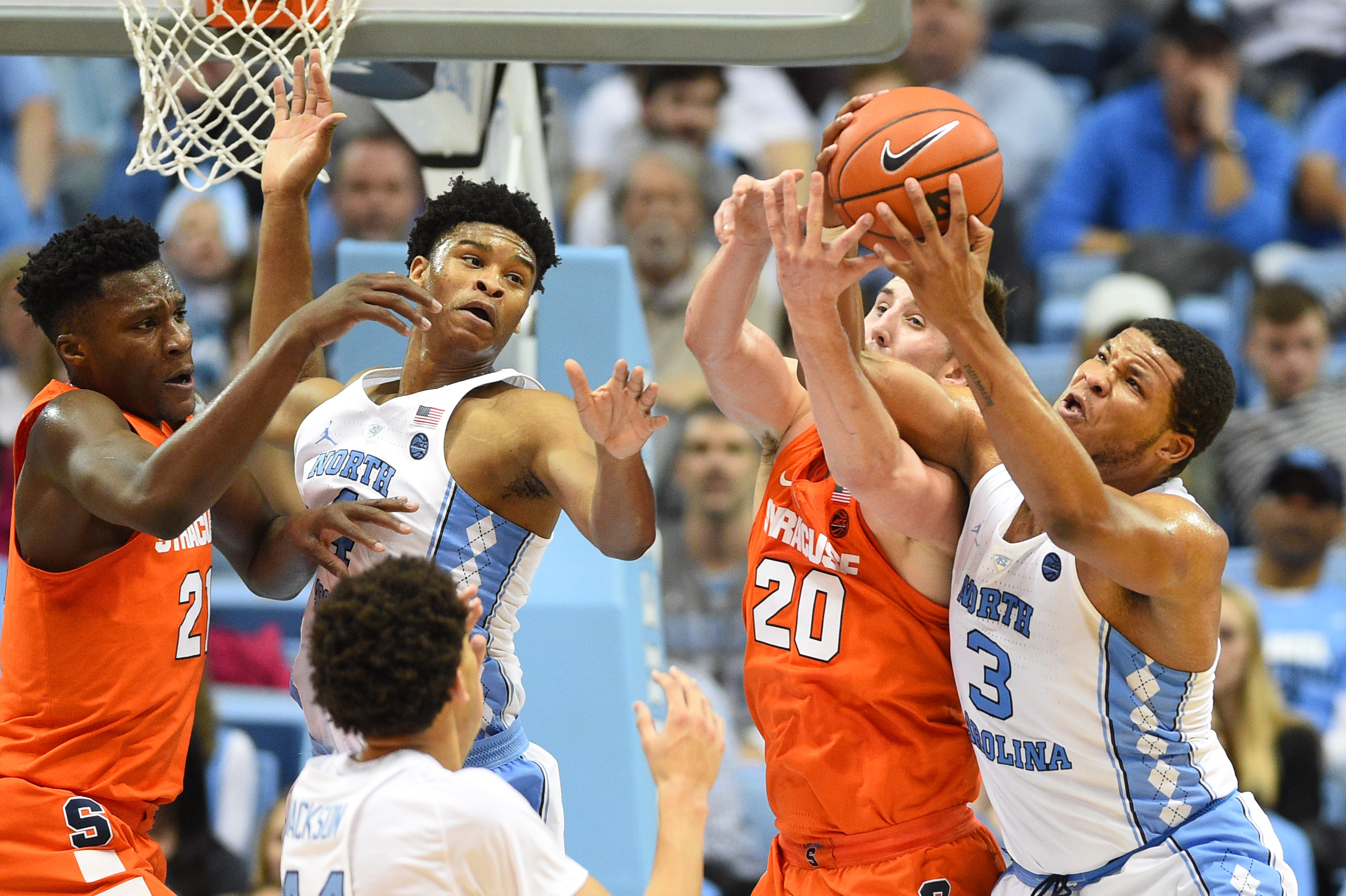 How will Bradley re-acclimate himself to the team?
After being injured and out for five games, it took Luke Maye about three contests to get back into the rhythm of things. It took him another two to get back to being a valuable rotational player on a fairly consistent basis.
In the freshman spotlight I talked about Bradley's value to the team. Though he will play against Boston College the first question will be how much? The second should be how effective will he be? And the third will be how long before he is? The answers to the first two will have a lot to do with the third and ultimately shape the Tar Heels season.
Can UNC be dominate on the road?
As I mentioned in an earlier article this week, the Tar Heels have fared much better at Home than on the road. Their biggest ACC road win to date was by six at Wake, in a game that was closer than that late in the contest.
The ACC is hard and road wins are difficult in every conference. However, when the tournament rolls around their are no home crowd advantages. UNC needs to get a statement road win to help build their confidence and reestablish that persona from their time in Maui.
Can the Tar Heels extend a halftime lead?
In that same article I raised another disturbing fact, the Tar Heels inability to extend a halftime lead. Against Wake Forest, Florida State, and Syracuse, UNC blew halftime leads of 15, 9, and 12 respectively.
Though they never gave up the lead or allowed the game to be tied, it is a disconcerting thing. If the Tar Heels want to be taken seriously in March, they need to start putting teams away and resting up for future battles down the road.
Prediction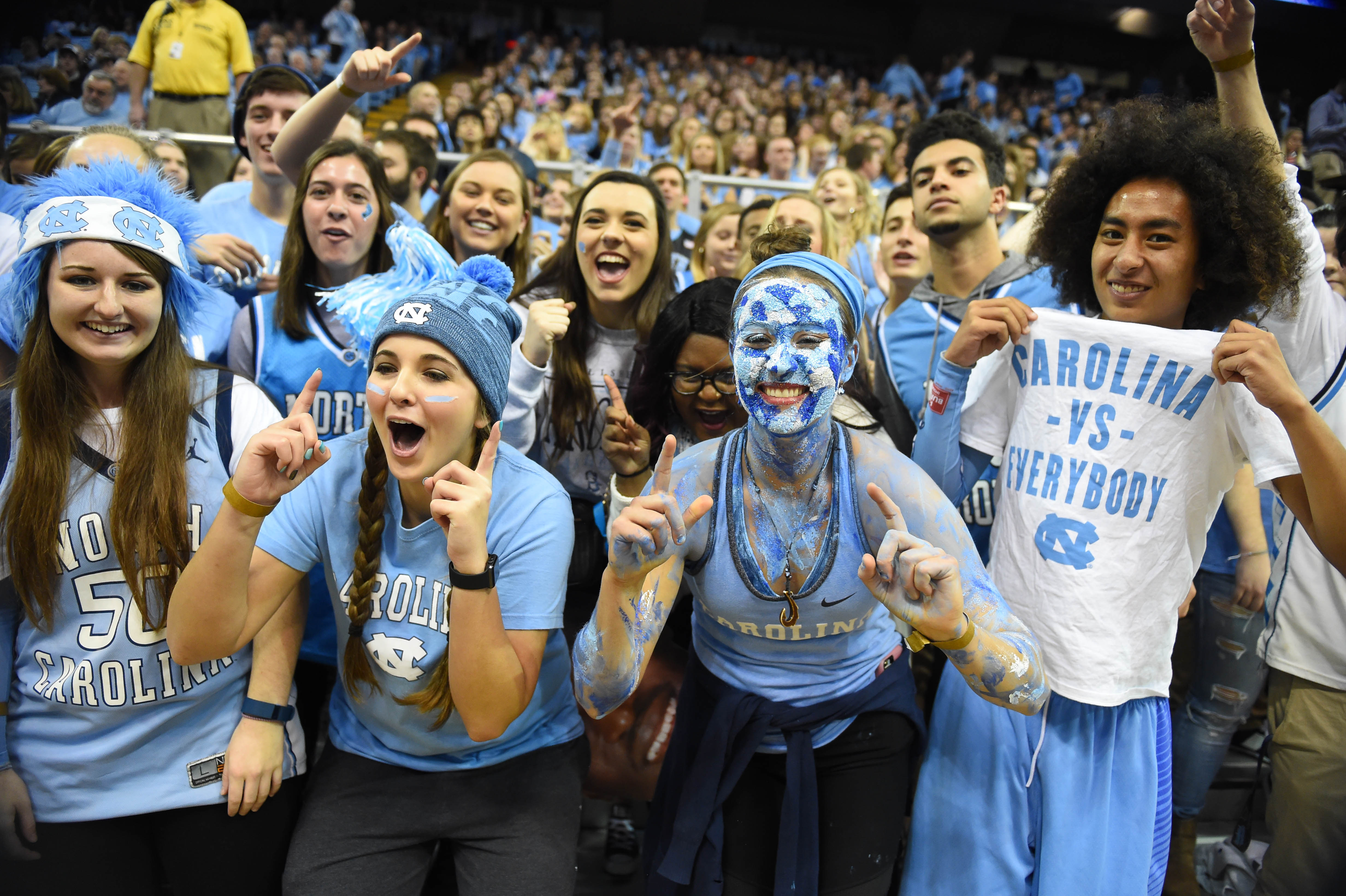 Boston College is clearly better than they were last season. They are young and hungry and there is no doubt that Jim Christian will have a very dangerous team over the next two seasons. But he is still probably a season away.
Final Score: 88-67 UNC over Boston College. Even though last season's game at Chestnut Hill was a whole lot closer than Tar Heel's fans expected, they came out with the win. Boston College has struggled with good teams this season and UNC is a good team. Eagles keep it close near halftime, before Carolina pulls away for good following the break.
More from Keeping It Heel
This article originally appeared on