UNC Basketball: Can Isaiah Hicks be the ACC's best big man?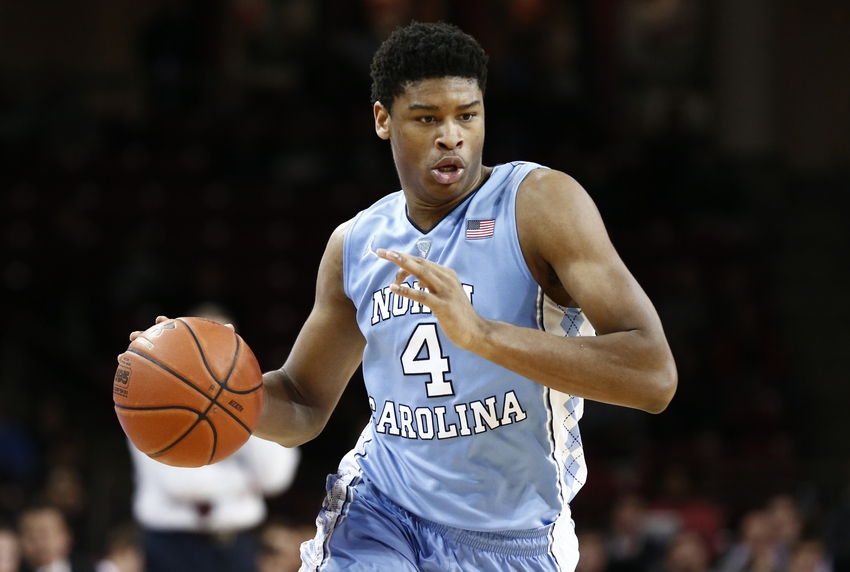 Now in his senior season at UNC, Isaiah Hicks steps into starting role, spotlight
After one of the best individual seasons in North Carolina history, All-American power forward Brice Johnson is gone to the NBA. His departure opens up a lot of opportunities and playing time for senior big men Isaiah Hicks and Kennedy Meeks.
Hicks in particular, will be relied upon heavily this season as he moves from the Tar Heels' bench to the starting lineup.
As a junior, Hicks was the recipient of the ACC's Sixth Man of the Year award. Coming off the bench for the majority of the season, he averaged 8.9 points and 4.6 rebounds per game while boasting one of the top shooting percentages in the league.
The UNC coaching staff is hoping that the additional responsibility and playing time will result in increased scoring and rebounding from the 6-foot-9, 240-pound power forward.
But just how good can he be?
The numbers suggest that he can be very good if he stays in the game.
Although his stat line from a season ago may not look like much, it does provide hope for what he's capable of doing. And it reflects the amount of time that he was actually on the court rather than a lack of production.
As a junior, Hicks struggled to avoid fouls, limiting his playing time in many of UNC's games last season. He committed four or more fouls in a game 19 times last season and fouled out on three occasions. For the season, he averaged three fouls in just 18 minutes per game. Compare that to Brice Johnson, who committed just 2.7 fouls in 28 minutes a game.
On the other hand, his efficiency when on the court was phenomenal. He had one of the ACC's best shooting percentages at 61.4 percent. Coincidentally, it was the exact same as Johnson's shooting percentage. Hicks also hit 75.6 percent of his free throws, up 13 percent from the previous season.
Per 40 minutes, Hicks averaged 19.8 points and 10.2 rebounds per game, fantastic numbers for any player on any level. Of course, nobody expects that he'll play 40 minutes per game. However, the expectation that he'll play 25 minutes per game is definitely there.
Combine the increased minutes with Hicks' incredible efficiency when he's on the court, and there is no reason to believe that Hicks can't be one of the best, if not the best, bigs in the ACC.
More from Keeping It Heel
This article originally appeared on