UNC Basketball: Breakout season for Justin Jackson?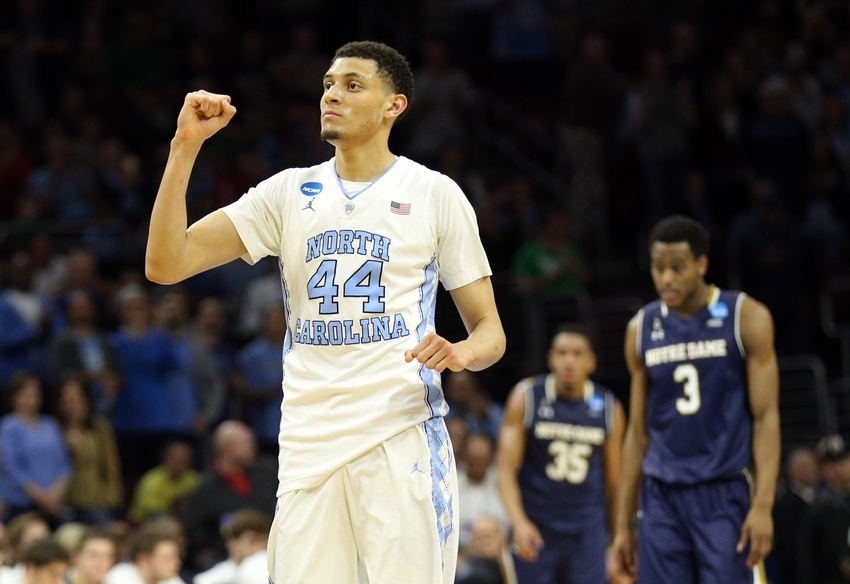 Justin Jackson returns to UNC and is poised for big junior season
Justin Jackson is back in Chapel Hill for his junior season with the Tar Heels, and he's hoping to find consistency from long-range that's been missing from his game over the last two years.
It's that part of his game that's been the most troublesome and challenging for the former McDonald's All-American, who's shot just 29 percent from three-point range in his first two seasons at UNC.
Jackson averaged 12.2 points, 3.9 rebounds and 2.8 assists in 28.4 minutes per game last season, but his inability to consistently hit shots from long-distance limited his effectiveness on the court.
When he's hitting shots from beyond the arc, his game becomes much more difficult for opposing teams to defend. But when he isn't hitting shots, defenses force him to take threes and his game becomes one-dimensional
That's not to say that Jackson's mid-range game hasn't been effective, because it has. But when his outside shots aren't falling, defenders are able to sag off of him and crowd the lane.
That extra defender in the paint disrupts the UNC offense, creates problems with spacing and makes it more difficult for front court players to get open shots.
It also makes it more difficult for Jackson to get into the lane and hit that patented floater that he goes to so frequently.
So while the Tar Heels would benefit from increased points and rebounds from Jackson, the far more important issue is his consistency from three-point range.
Even if his points-per-game don't increase, his ability to hit shots from deep would make the Tar Heels offense exponentially more dangerous. Defenders would be forced to respect him no matter where he is on the court, opening up space for UNC's big guys to work down low.
And with the departure of do-everything All-American Brice Johnson, that would be invaluable.
Jackson is a cerebral player with a lot of maturity and no shortage of confidence. He believes in his abilities and won't shy away from the issues that have hampered his offensive output over the last couple of seasons.
While he wasn't the go to guy in his first two seasons in Chapel Hill, that should change in the upcoming season. Jackson will be looked upon to score when the Tar Heels are in a drought or unable to find an offensive rhythm.
He will also be one of the primary options on offensive sets that head coach Roy Williams calls.
In what may be Jackson's final season at North Carolina, look for him to continue to fire shots from downtown.
If and when he begins to hit those shots, look for the Tar Heels' offense to noticeably improve.
More from Keeping It Heel
This article originally appeared on