Let's skip the humiliations and hand the UConn women the national title now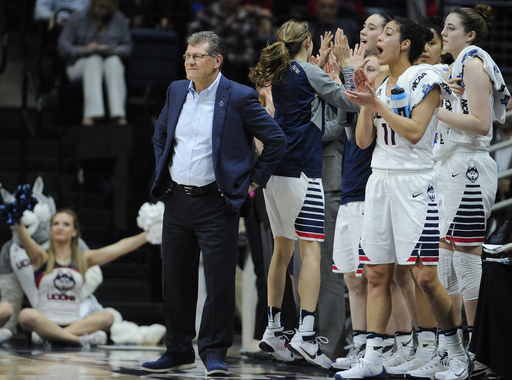 The Sweet 16 is supposed to be the round of the NCAA tournament where equally matched teams square off in a down-to-the-wire thriller, but that's the opposite of what happened in Bridgeport, Conn. Saturday.
The UConn women, winners of 72 straight and 119 of their last 120 games (all the wins coming by double-digits) went up against a strong, respectable, 30-win Mississippi State team, and they totally laid them to waste.
Final score: 98-38.
(And that was with a second-half tank job, at least by UConn's lofty standards. The Huskies only won the second half by 11 points. It was 61-12 at halftime.)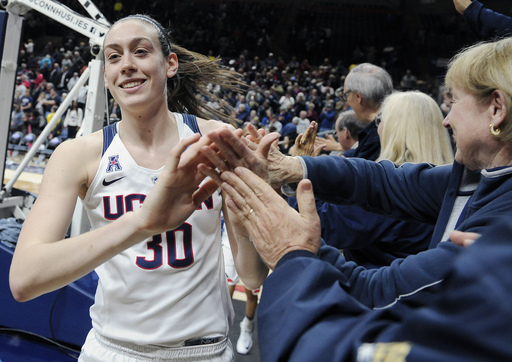 The 60-point margin of victory was, of course, an NCAA tournament record for the Sweet 16, but it was just a continuation of what UConn has been doing to teams all season and especially in the tournament, where they beat Robert Morris by 52 in the first round and Duquesne by 46 in the second round.
They're plus-158 in three tournament games. That's a stretch of dominance even the Golden State Warriors would envy.
Factor in that Notre Dame and South Carolina, two of the arguably four teams that could beat UConn this season (Baylor and Maryland being the other two … maybe), lost Friday night, and we might as well hand UConn the crown now.
After all, they're just getting stronger, and no one deserves to be on the other end of this juggernaut's wrath.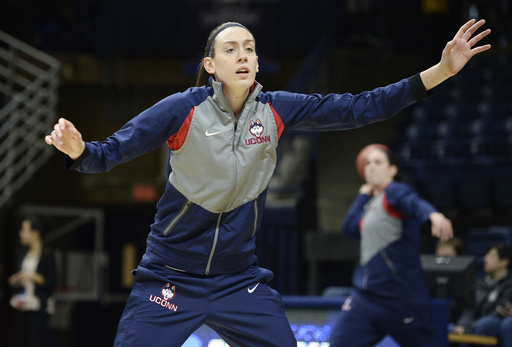 Listen to Mississippi State coach Vic Shaefer at halftime Saturday. His team was down 61-12, and these are the words of a broken man trying to hold it together for his team.
No one else needs to be subjected to this.
The winner of Saturday's Texas-UCLA game deserves better than to be on the other end of a 70-point loss.
Baylor, the likely opponent in the national semifinals, would be lucky to keep it within 30 if UConn continues to employ the ruthless efficiency that's been on display so far this tournament.
And sure, UConn will probably play Stanford or Tennessee, their main rivals, in the final, but those teams are shells of their former Husky-beating selves. That game is not going to be remotely close. I'd imagine the opening line to be close to 25. Truth is, the national championship game has a better chance of being another 50-point blowout than an actual competition.