How the scorching-hot UCLA Bruins got back on track this season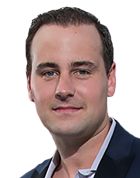 UCLA appears to be back on track.
Sure, Steve Alford took the Bruins to back-to-back Sweet 16's in his first two seasons, but last year was a disappointment, and he is the first to admit it. After finishing 15-17, Alford gave back a previous one-year contract extension and apologized to the fan base.
"We didn't want to have a losing season ,and I thought it would be better than that, and we didn't improve in the last month and a half like we normally do," Alford told FOX Sports on Monday. "But some of that has to do with the attrition of losing guys and not being able to replace."
Alford cited recruiting misses, not being able to take graduate transfers, and the troubles of recruiting junior college players, but he also mentioned the mounting pressure on guard Isaac Hamilton and Bryce Alford last year.
Now, at least for the time being, that pressure is off.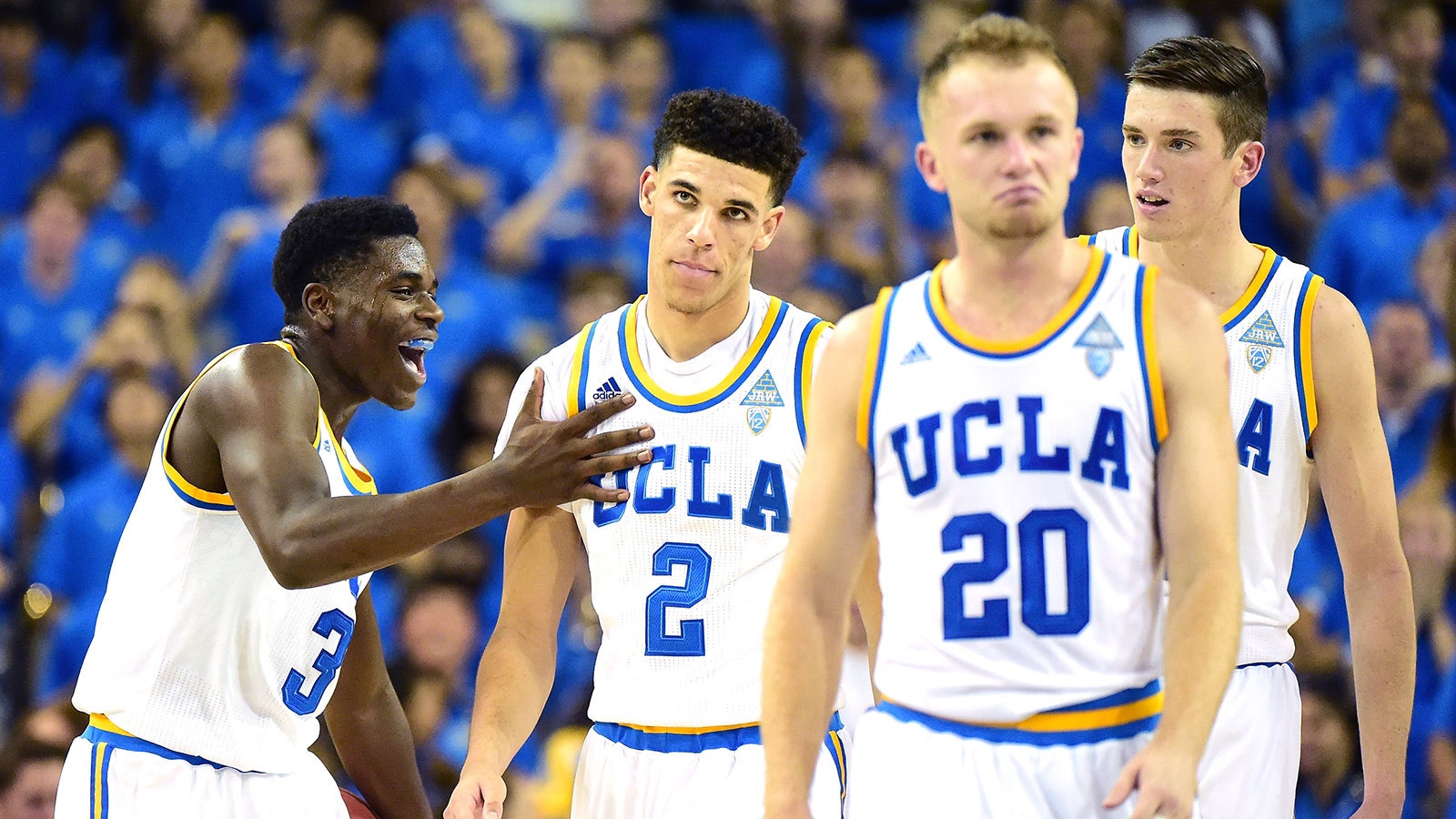 The Bruins are playing loose and freshman Lonzo Ball is the catalyst. He's handling the lead guard duties with poise and has already tossed out 64 assists. Ball's unselfish play, facilitating and ability to jump-start an offense are a big reason the Bruins are sitting at 7-0, 11th in the AP and ninth in the coaches poll, and boast one of the nation's best offenses. Is Ball's passing infectious?
"Absolutely, and we are running harder," Alford said. "Our transition game, make or miss, we are running harder because guys know they are going to get the ball. It's become infectious that way. Our pace is better and we are moving the ball better.
"I think the guys see how open people get and how much fun it is when the ball is moving and you get open shots," he added. "If you're a good shooter and you get open shots, you know you're going to make more than you're going to miss. If you look, a lot of our guys have positive assist-to-turnover ratios and that's good to see."
But the passing is far from the only thing that stands out with this UCLA team. Alford has a team full of shot-makers. UCLA's top five scorers are a combined 75-for-164 from three and all five are shooting above 40-percent from behind the stripe.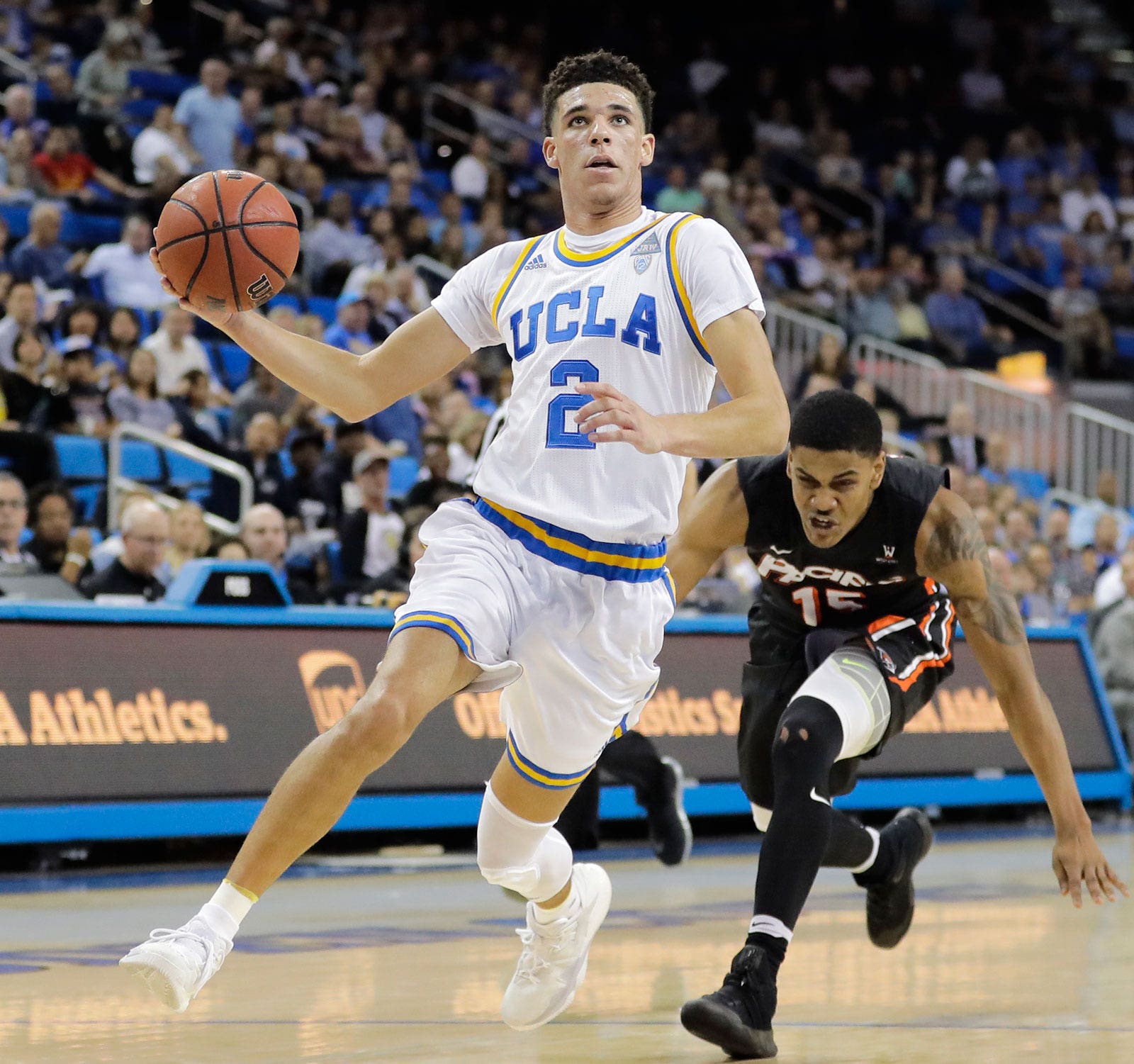 "We just have a lot of guys that can make shots, so when the ball is moving it eventually finds who is open," Alford said. "That open guy has a high chance of making shot."
To go with the shot-makers like Hamilton, Alford and Aaron Holiday, the Bruins have a post attack that includes their leading scorer TJ Leaf, a versatile and skilled forward that can score inside and out, plus Thomas Welsh, who Alford says "is as good of a 15- to 17-foot shooter as there is in the country."
All that said, it's still early and there are still questions, primarily on the defensive end and in the half court. For the Bruins to reach their full potential they'll have to get better at both, according to Alford.
"I think we have to be able to learn, because we hadn't been challenged in the half court and we got that in the (Texas) A&M game, so that was good to see," he said. "But can we guard in the half-court and can we execute an offense in the half-court when the spacing and pace in transition is taken away?"
Those questions will be answered soon enough. UCLA passed early-season tests with blowouts of mid-major teams with inferior talent, plus knocked off Nebraska and Texas A&M to win the Wooden Legacy.
After what should be a win on Wednesday against UC Riverside, the Bruins face their biggest challenge of the season, a trip to Kentucky to play the nation's top-rated team in what should be a hostile environment.
"When your first road trip is Kentucky, that's as stiff as it gets," Alford said. "Obviously the enthusiasm in the building and you're playing the top-ranked team in the country.
"Hopefully we are fortunate enough to get Wednesday, then we are going into our first road trip 8-0," he added. "That was eight games in 20 days. If we can get through that stretch of winning all of those games in a short amount of time, now we go in there and we just see. We strap it up and do what we do."
Iowa State, Steve Prohm have steady force in Monte Morris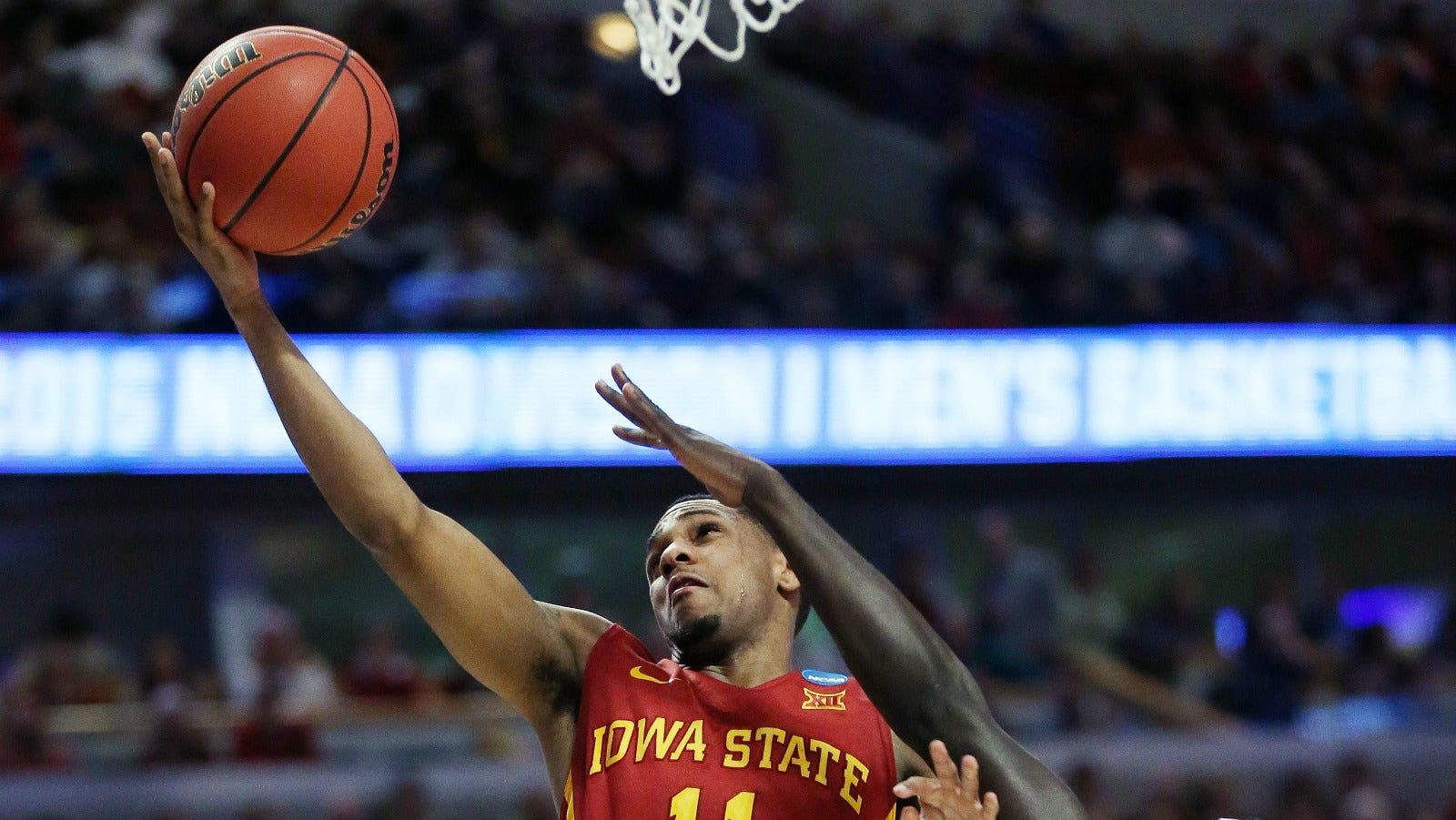 Iowa State coach Steve Prohm has been fortunate enough to have a gifted point guard to lean on throughout his head-coaching career. At Murray State, he coached Cameron Payne and Isaiah Canaan, both of which now play in the NBA. Now, at Iowa State, he has Monte Morris leading the charge.
An All-American candidate, Morris is a steady force for the Cyclones. Through six games, the senior has tossed out 39 assists and turned the ball over just seven times.
"The biggest thing they all have in common is being winners and high-character kids," Prohm told FOX Sports when asked to compare Payne, Canaan and Morris. "But they all have different strengths. Monte is so good at running offense and has a great IQ. All three are really good with understanding of how to use ball screens. Monte's assist-to-turnover (ratio) is ridiculously good. All three want the ball in the moment."
To go with his ability to facilitate and handle the ball with care, Morris has raised his point and rebound averages, plus his three-point percentage, since last season. Morris is currently averaging 16 points, 6.5 assists and 5.2 rebounds a game.
Prohm's run of point guards should continue too. In the early signing period, Iowa State signed Scout.com's No. 66-ranked prospect, Lindell Wigginton, to handle the point guard spot when Morris graduates.
Notes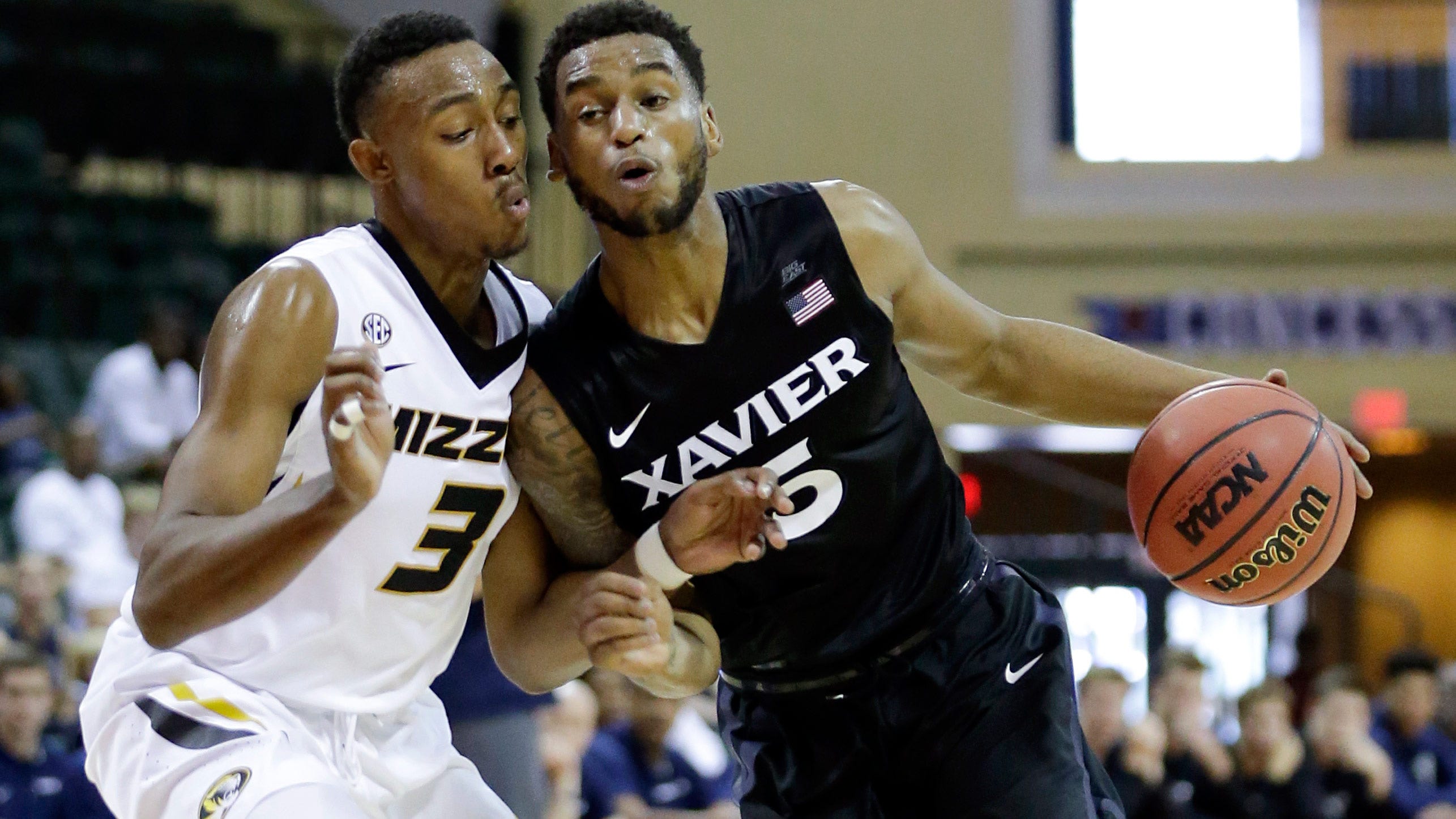 — Coming off a banner year for the new- age Big East, which boasted college basketball's national champion, the league as a whole is having early success in the 2016-2017 season. Butler, Creighton, Villanova and Xavier are all undefeated, plus each won a prestigious preseason tournament. The league as a whole seems better, and of the 10 teams, eight have winning records thus far.
— Last year Marquese Chriss entered college as a top-50 recruit and wound up being one and done. Could Texas A&M's Robert Williams be that guy this year? Coming out of high school, Williams was known for his springy athleticism and ability to block shots. Both of those things have already been on display with the Aggies. Through six games, Williams has recorded 16 blocks. But we knew blocking shots was a strength. Since being on campus, Williams, who was ranked No. 46 in the 2016 class, has gotten much stronger and shown a better comfort level on the offensive end, getting more aggressive. At 6-foot-9, Williams has a 7-foot-5 wingspan and already has NBA scouts buzzing about his potential and upside.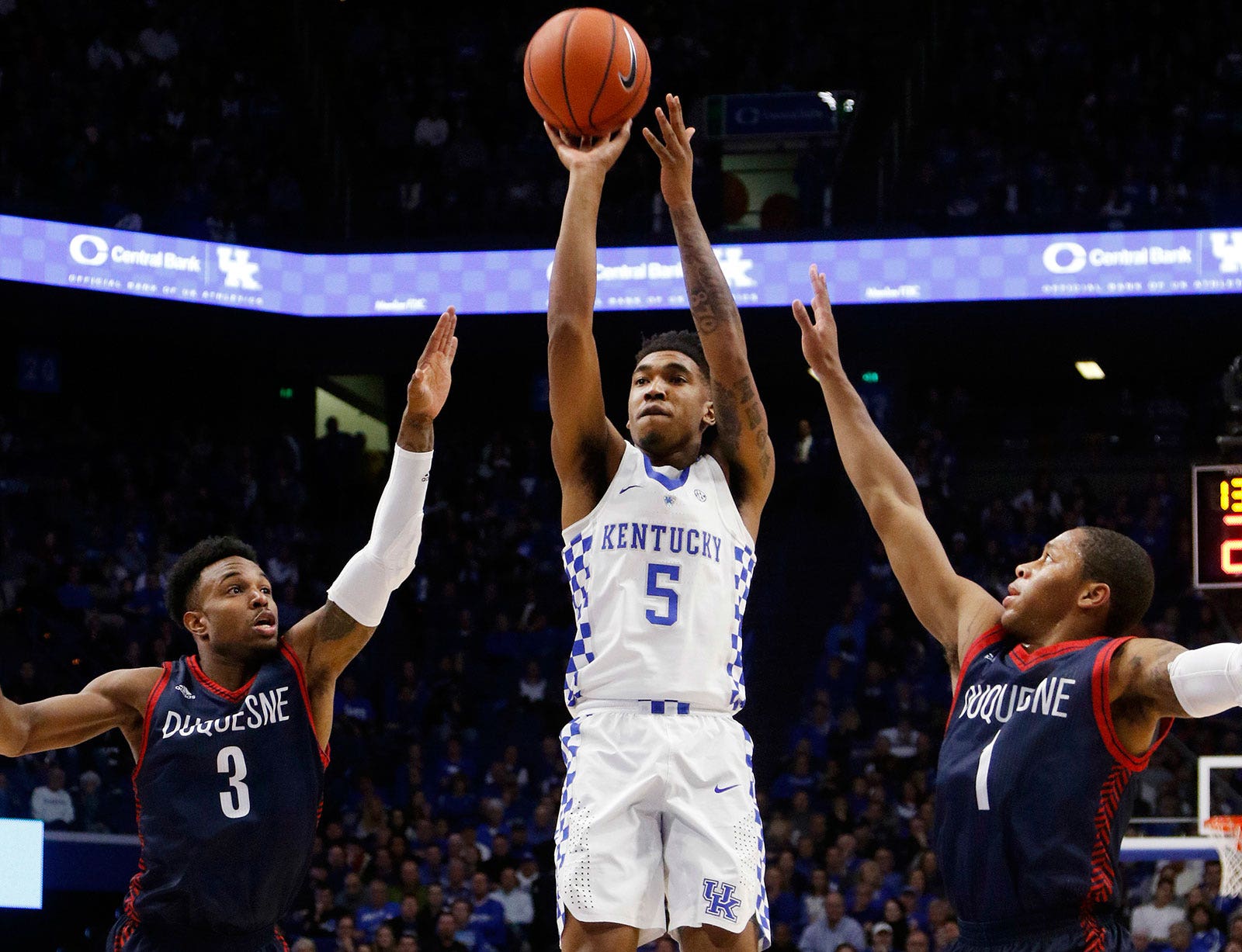 — The talk out of Kentucky's camp all fall centered on Malik Monk and how he was surpassing expectations. The early returns confirm that notion. Sure, he was regarded as a five-star recruit in high school, but he's already shown an improved jump shot and is consistently playing with more energy than he did in high school. Kentucky's guard trio of Monk, De'Aaron Fox and Isaiah Briscoe is sensational and Monk is now leading them in scoring with 19.3 points a game. In a freshman class filled with ridiculous talents, Monk has had the best performance on the biggest stage, pumping in seven three-pointers against Michigan State in the Garden. But that was just the start, as Monk has scored a total of 72 points in his last three games.
— Bruce Pearl and his staff at Auburn have made recruiting the state of Georgia a priority. Their current roster boasts four players from the Peach State. But they're about to add to it. Two top-45 Georgian players in the 2017 class are coming, plus they already have pledges from a five-star in 2018 and a four-star in 2019. Over the weekend, Pearl and assistants Chuck Person and Chad Dollar planted themselves at the Holiday Hoopsgiving, a high school showcase held in Atlanta, and watched all four of those pledges. A handful of head coaches showed up throughout the event, but Pearl and his staff were there for the entirety. The Tigers are having success in Georgia and that doesn't appear to be slowing down.
— The first of two basketball signing periods ended on Nov. 16. But a handful of top-tier prospects opted to use the NCAA-allowed two-week grace period before turning in their Letters of Intent. Now that the dust has settled and the period is officially over, Kentucky sits atop the current 2017 class rankings. The Wildcats signed P.J. Washington (No. 14), Nick Richards (No. 17), Quade Green (No. 25) and Shai Gilgeous-Alexander (No. 46) in their early period. UCLA, Arizona, Duke and Alabama round out the top five in the class rankings.