Lonzo Ball and UCLA are keeping an otherwise dull NCAA tournament alive
SACRAMENTO, Calif. — Duke is done. Villanova has vanished. Gonzaga's great but it's not going to rate.
But this NCAA tournament is going to keep being fun for as long as UCLA's still alive.
The most entertaining show in college basketball — on and off the court — will continue for at least another week after the third-seeded Bruins ran away from No. 6 seed Cincinnati 79-67 on Sunday. Lonzo Ball, Bryce Alford, T.J. Leaf and company put on an offensive clinic in the second half, shooting 63 percent and averaging 1.49 points per possession, which, if you're not versed in that stat, is considered to be stratospherically high.
"I don't know of a more fun basketball team to watch when we're clicking — and we've had a lot of games where we're clicking," Bruins coach Steve Alford said Sunday night.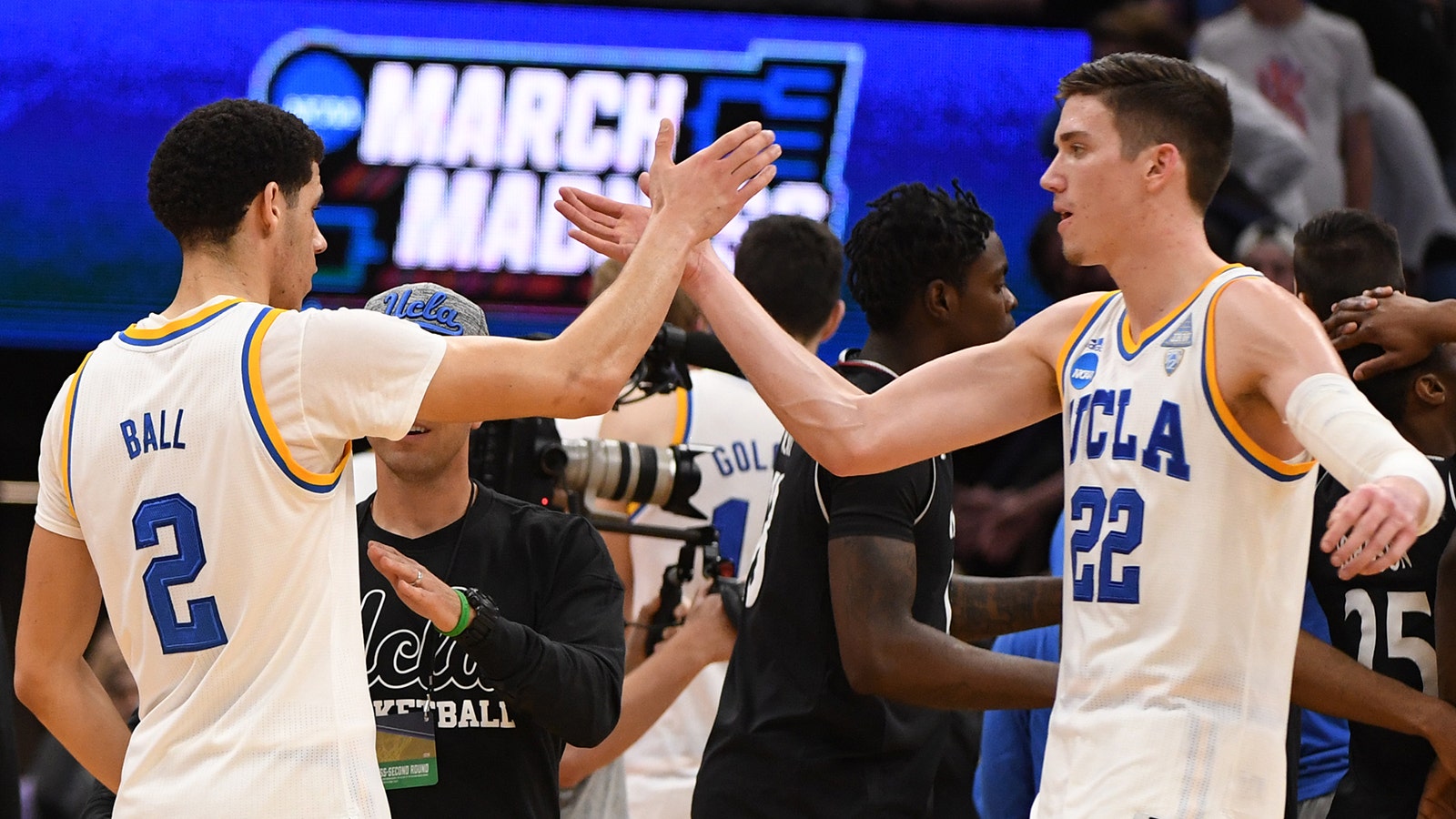 Alford's team heads next to Memphis for one of the sexiest regionals in recent tourney history. UCLA meets Kentucky in a Sweet 16 rematch of UCLA's early December win at Rupp Arena. The winner of that glamour matchup may then get North Carolina (if it beats Butler).
All the while, though, speculation continues to build that Alford himself will soon be returning to Bloomington, Indiana, home of his alma mater, which is currently in the market for a coach. Some in the business think it's already a done deal.
"I've already addressed that matter and I'm not going to address it anymore," Alford said Sunday. His first press conference here on Thursday came the same day Indiana fired Tom Crean. "I love UCLA, I love Los Angeles," he said then.
So there's that subplot. There's also LaVar Ball. Lonzo's relentlessly hyperbolic and self-promoting father has engendered so much animosity in recent weeks he's driven Turner Sports analyst Charles Barkley to start donning UCLA opponents' jerseys on air.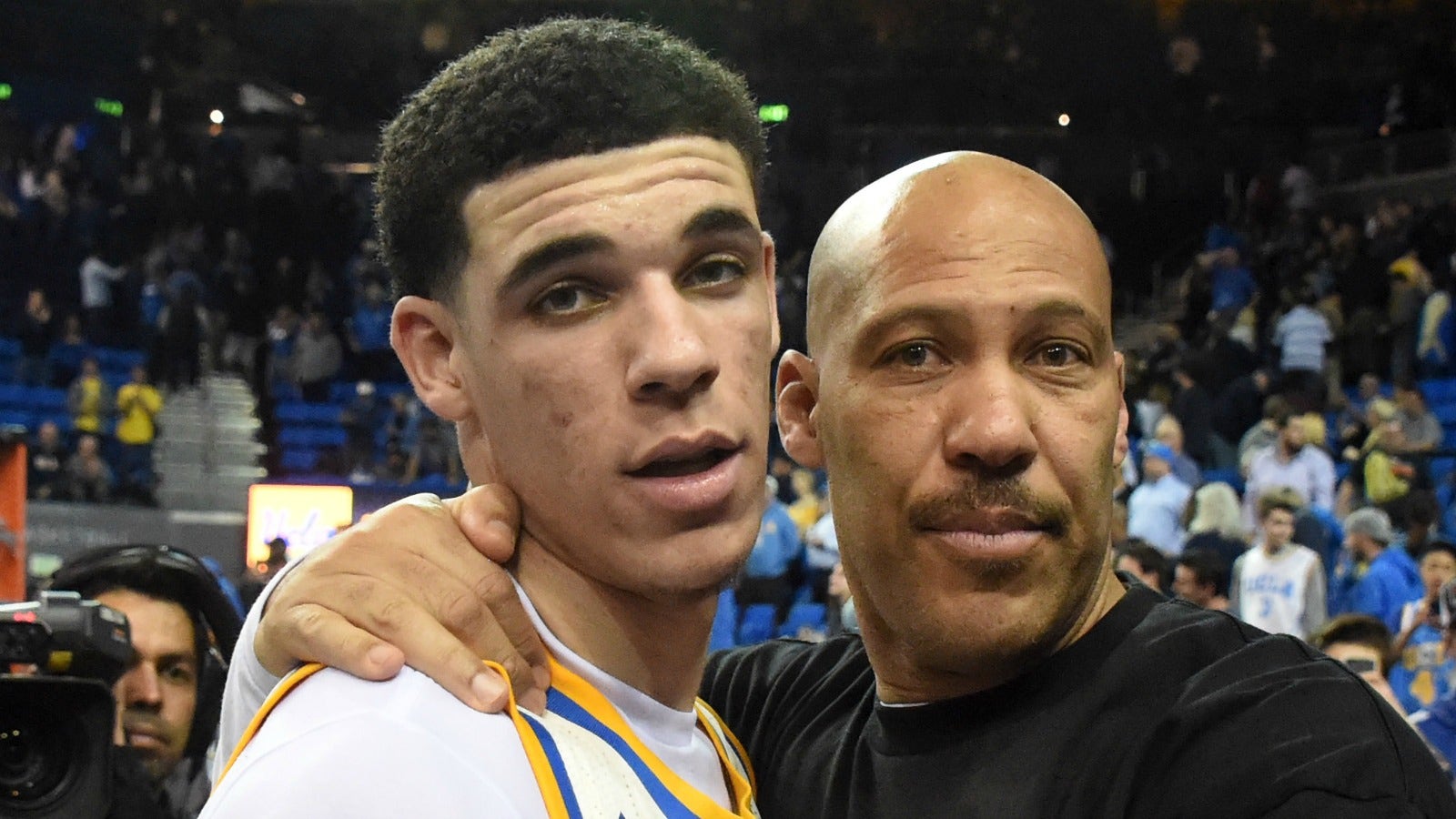 Lonzo, for his part, seems blissfully unaffected both on and off the court.
"I keep my headphones in," he said in front of his locker Saturday (and he did in fact have earbuds in.) "I don't hear too much, to be honest."
Nor does he err much on the floor. Sunday night he sliced up a 30-win Cincinnati team known for its disruptive defense to the tune of 18 points, nine assists and seven rebounds. He broke open a close game with back-to-back threes early in the second half, at which point the entire UCLA team seemed to simultaneously catch fire.
Block leading to a big slam? Decent sequence for @UCLAMBB. pic.twitter.com/bqhdyhjc4g

— CBS Sports (@CBSSports) March 20, 2017
With Ball as their point guard, the Bruins compiled a ridiculous 21-3 assist-to-turnover ratio against the Bearcats. Two nights earlier against Kent State, it was 25-6.
"So we just played two games in the NCAA tournament, and we're yet to have 10 turnovers," said their coach. "That's a job well done."
Meanwhile, the Bruins have seemingly improved what used to be seen as their Achilles' heel — defense. At one point they ranked well into the 100s in defensive efficiency on KenPom.com. Now they're at least up to 77th. In both tourney games so far their opponents have had success in the first half before the Bruins clamped down.
"We're not a team that's going to hold people to 60," said Bryce Alford. "That's just not our DNA. That's not the pace we play at, not our style of basketball. But we've gone a great job all year when we need to get stops — that's what we do."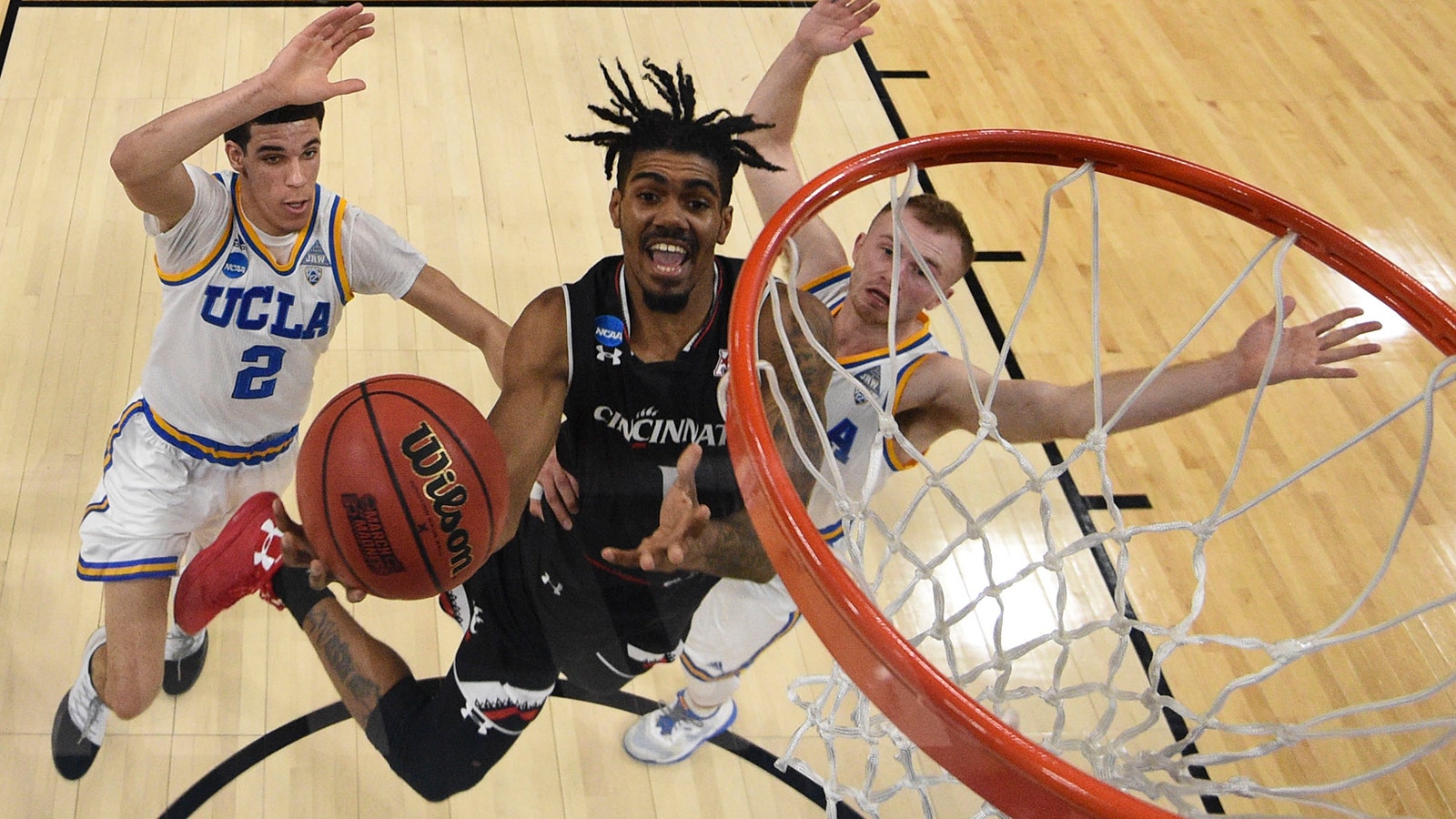 Alford isn't shy about pumping up his 31-4 team. In a line that would make public relations professional smile, he notes the Bruins have beaten every team on their schedule (they lost to but also beat conference foes Arizona, Oregon and USC).
In fact, they've already beaten four of the 16 remaining tourney teams — Arizona, Oregon, Michigan and their next opponent, Kentucky.
UCLA won the first meeting 97-92. Ball was not the offensive focal point that night, but fellow stud freshman Leaf had a huge game with 17 points and 13 rebounds.
All told, Friday's rematch will feature five freshmen — UCLA's Ball and Leaf; Kentucky's De'Aaron Fox, Malik Monk and Bam Adebayo — projected to go in the first round of this year's NBA Draft, according to DraftExpress.com.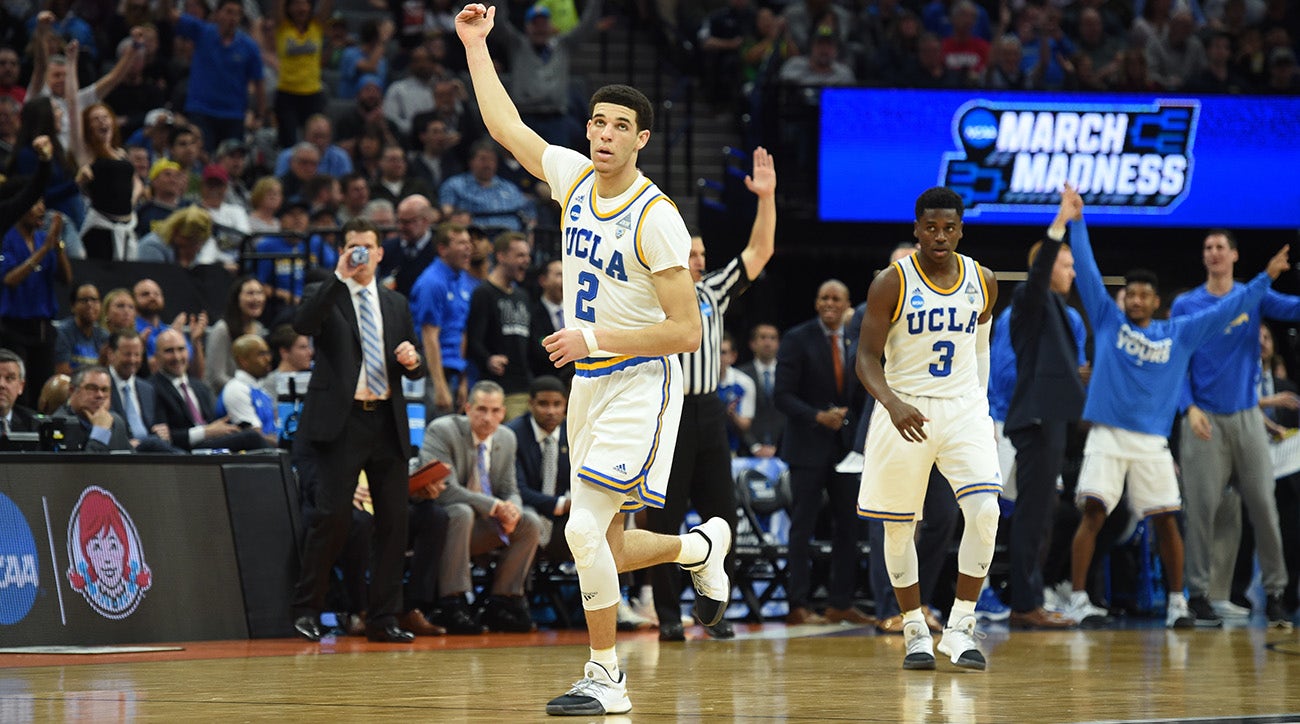 This week's Memphis Region of Doom is sure to attract not only a horde of NBA scouts but a whole lot more media. Alford will undoubtedly get more questions about Indiana, and if LaVar Ball is anywhere in the vicinity of Beale Street, a camera will find him. We'll see which NBA superstar he says Lonzo is better than next.
All the while, Lonzo and his teammates will keep doing what they do — blocking out the noise, pushing the pace, draining threes and lobbing alley-oops. The show will be a whole lot of fun to watch, however much longer it lasts.