UCLA Basketball vs. UC Riverside Preview: TV, Radio, Live Stream, Odds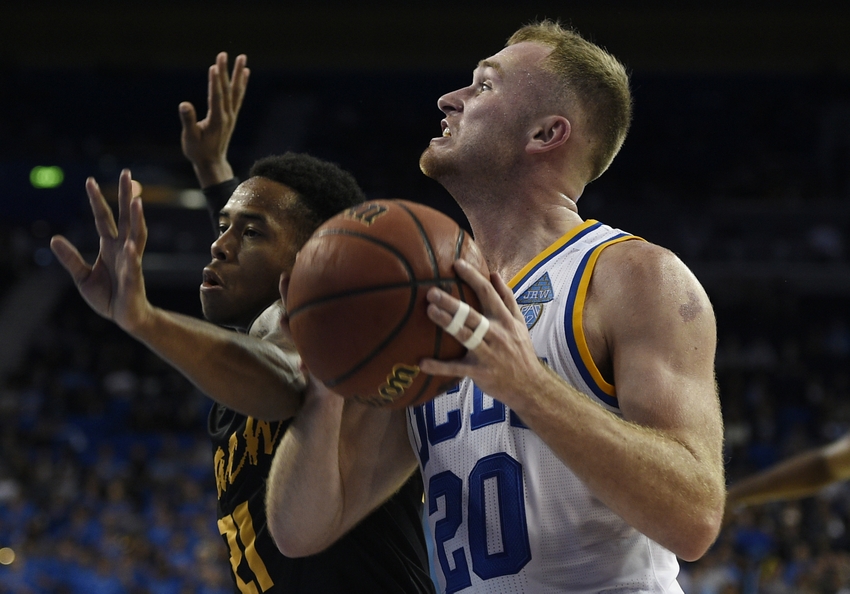 The UCLA Basketball team is one of the hottest teams in the nation right now and they look to continue their winning ways with a win over UC Riverside, which comes before an even bigger challenge.
It is serious now. The UCLA Basketball team is not messing around. It is like there is some sort of revolution going on (I won't go there).
Today, the Bruins take on a UC Riverside team, which should in essence be a warm-up for an even bigger game on Saturday… against Kentucky.
Though the Bruins should not be looking ahead and focusing on the Highlanders, UCLA should use today's game as a jumping off point to that huge weekend matchup.
#11 UCLA Men's Basketball vs. UC Riverside
Records: UC Riverside 2-3, UCLA Bruins 7-0
Location: Pauley Pavilion (Cap.: 12,829)
Tipoff: 8:00 p.m. PT
Tickets: uclabruins.com
TV: Pac-12 Network
Radio: AM 570 or 1150 Los Angeles
On-line Radio: Tune-In
Live Stream: Pac-12 Network
Betting Line: UCLA -24.0
Projected Starters:
UCLA – Lonzo Ball, Bryce Alford, Isaac Hamilton, TJ Leaf, Thomas Welsh
UC Riverside – Alex Larsson, Secean Johnson, Brandon Rosser, Dikyembe Martin, Chance Murray
UCLA is getting into their groove, which should spell trouble for UC Riverside.  The Bruins are riding high after winning the Wooden Legacy championship and are currently the #11 team in the nation.
UC Riverside picked a bad time to play these Bruins.
The Highlanders do not have the talent that UCLA possesses but they have two very good guards who, if kept unchecked, could coils easily score on the Bruins. Martin and Murray not only maintain the flow of the offense for UC Riverside, but are doing it with double digit scoring. Martin is averaging 12.3 ppg while Murray is logging 12.0, quite balanced.
Though UCLA has a very good offense, if they let their defense fall to the wayside, UC Riverside could put up a lot of points on the Bruins.
With certain games on the horizon, it will be imperative that the Bruins use this game to work on their defense and limit the Highlanders all over the court.  That means putting a hand up and playing closer than 5 feet off the ball.
The Bruins are going to score a lot of points. That's just what they do. As we saw against Nebraska and Texas A&M, even though they can be limited, they have the overwhelming ability to outscore their opponents.
That shouldn't be a problem today, but it still is a concern, especially with Kentucky on the horizon.
Though the Bruins should focus on defense, it will still be a high-flying event for Lonzo Ball and company.  If you have not seen them yet, I suggest heading out to Pauley Pavilion tonight, because this is a fun team to watch.
Key Stats:
Lonzo Ball – 16.0 ppg, 9.1 asts. (1st in NCAA), 5.3 rebs, 1.3 stl, 0.9 blk
TJ Leaf – 17.1 ppg, 8.9 rebs, .676 FG% (2nd by Pac-12), .533 3FG% (1st in Pac-12)
Bryce Alford – 17.0 ppg, .938 FT% (1st in Pac-12), .442 3FG%, .479 FG%
Prediction: UCLA 117 – UC Riverside 78
This article originally appeared on