UCLA Basketball vs. San Diego: Preview – TV, Radio, Live Stream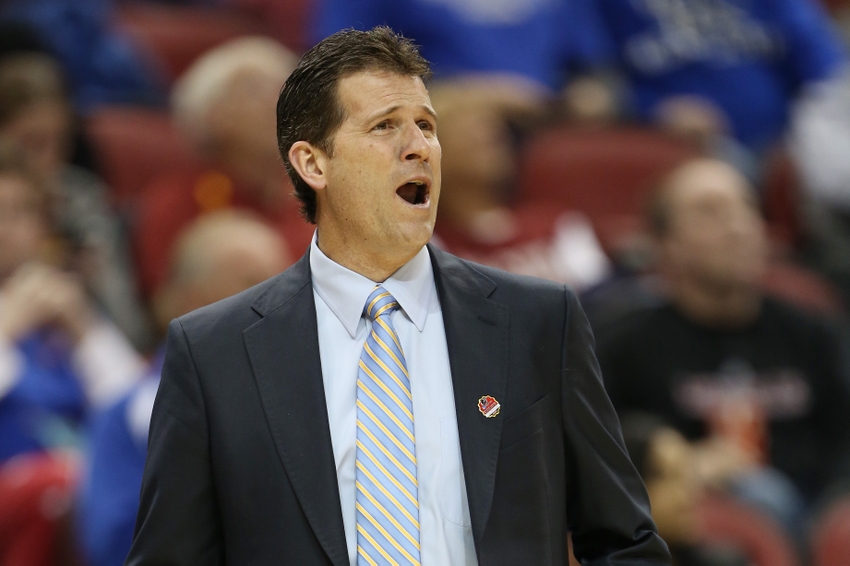 The UCLA Basketball team  looks to start 3–0 as they take on the University of San Diego at Pauley Pavilion tonight at 8 PM.
The UCLA Basketball team is on fire right now. They are currently the seventh best scoring team in the nation, putting up 110.5 points per game. En fuego, indeed.
Sure this is only after two games, but it says a lot about how this team is going to perform this season as opposed to their lackluster 2015-16 season.
Now there are concerns with the defense, or lack there of, but the offense is currently in hyper mode. Behind Lonzo ball, the Bruins are playing efficiently, the can score at will and are going to make some waves this season.
#16 UCLA Men's Basketball vs. San Diego Toreros
Records: San Diego Toreros 0-2, UCLA Bruins 2-0
Location: Pauley Pavilion (Cap.: 12,829)
Tipoff: 8:00 p.m. PT
Tickets: uclabruins.com
TV: Pac-12 Network
Radio: AM 570 or 1150 Los Angeles
On-line Radio: Tune-In
Live Stream: Pac-12 Network
Betting Line: UCLA -27.0, O/U: 154
UCLA will win this game. Easily.
San Diego  is struggling a bit right now. In their last game, their home opener, San Diego fell to Samford, 83-65.
San Diego has some talented guards in Olin Colin III and  Nassir Barrino, who both scored in double digits in their last game, but there is not a lot behind them.
With this in mind, UCLA should have a game similar to Pacific rather than CSUN.
Against Pacific, the Bruins came out on fire and shot nearly 60% from three-point land in the first half. Against CSUN, the Bruins could not hit water if they fell off a boat in that first half. Luckily, UCLA had an impressive second-half burst behind Ball that propelled them to another triple-digit game.
San Diego is quite possibly the least talented team the Bruins will play this nonconference season, with respect. With that being said, I can easily see the UCLA run all over this team.
What I do hope they focus on, is playing a little bit of defense and limiting the Torreros points off of uncontested shots and driving the lane.
This season, UCLA is allowing 83.5 points a game as opposed to 76.7 from last season. Yes, they are getting up and down the court with their offense, but they need to practice stopping opponents on the other end. Still, no matter how it plays out, UCLA will win big.
Prediction: UCLA 112 – San Diego 65
This article originally appeared on