UCLA Basketball: The Bruins Need to Keep Their Foot on the Gas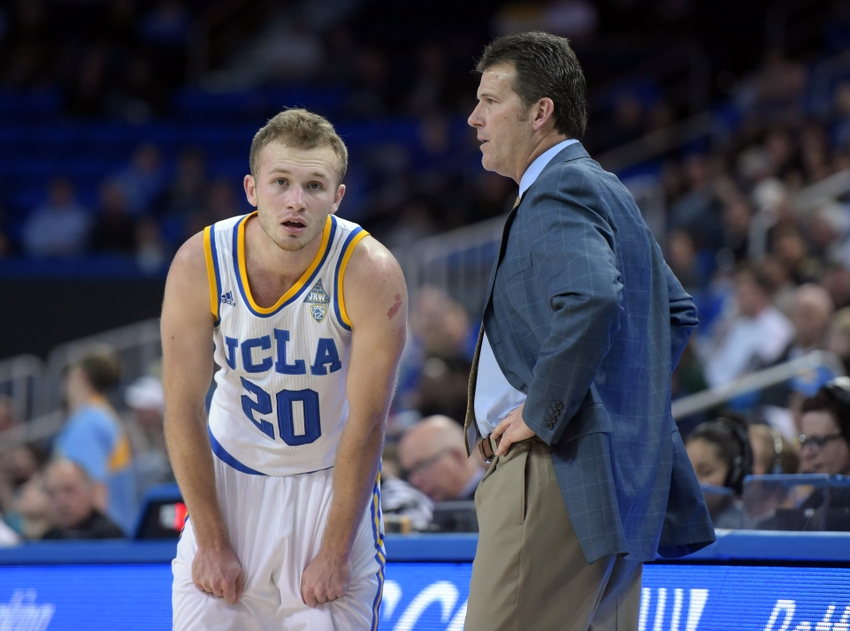 If the UCLA Basketball team wants to be a threat this season, they need to keep the foot on the gas and not be complacent late in games.
I know this was an exhibition game for the UCLA Basketball team as they defeated The Master's University 100-58, but if you get into bad habits early, they are hard to break later.
That was the story with the Bruins in their exhibition game at Pauley Pavilion on Tuesday night.
UCLA had a an arsenal of weapons on offense and ran through The Master's University in the first half. In the second half they took her foot off the gas and became lackadaisical on defense, which ruined their flowing offense.
Before halftime, UCLA shot 66.7% front the floor while TMU shot 26.3% as the Bruins led 59-28. In the second half, UCLA shot 40.0% while TMU improved to 40.0%
Like I said, this is only an exhibition game but you can see how slowing the game down threw the Bruins off their rhythm. The Masters University had a 14-8 run at the beginning of the second half  as they were picking their shots from everywhere on the floor. UCLA showed little effort to put up a hand or play tight on defense and often gave up open shots.
UCLA needs to practice and execute their up-tempo offense for 40 minutes, not just 20.
The Bruins do not want to get into this habit when the regular season starts next Friday, November 11 again Pacific. To be more accurate, they do not want to continue these habits.
The reason this is a concern is because it is a characteristic of Steve Alford-coached UCLA Basketball teams. Alford has been known to get his team out to a sizable lead and instead of keeping the pressure on, he would have his players let up on offense and defense and allow the other team back into the game.
One example of this came in the opening-round game against SMU in the 2015 NCAA Tournament. UCLA had a healthy 10 point lead in the second half, but let their foot off the gas and SMU went on a 19-0 run. The Bruins had to fight hard to get back in the game and caught a break at the end of the game when a goaltending call gave UCLA the win.
The point is, I hope Alford sees the effects of slowing down his game. I have no problem with him doing this if they're up by 30 with 10 minutes to go in the second half. But if they come out flat after halftime the way they did against The Master's University, teams with a lot more talent and better coaching are going to jump on that and capitalize on UCLA's slowed pace.
This article originally appeared on