UCLA Basketball: Steve Alford Talks to the Media, Previews the Season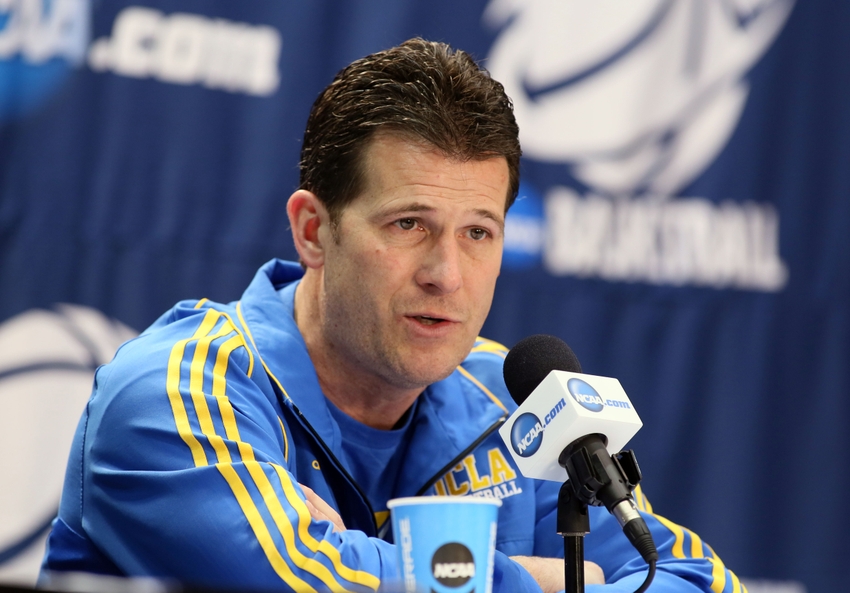 UCLA Basketball Head Coach Steve Alford talked to the press and gave his early take on what this team is shaping up to be for the 2016-17 season.
With 10 days of practice under his belt, UCLA Basketball Head Coach Steve Alford talked to the media about several key topics heading into the new season.
One of the things Alford is seeing that is positively affecting the team is how they are coming together. One of the biggest factors that he can attribute it to is the bond the team has made since their Australia trip. The 3-game tour really helped the chemistry of the team and gave them a head start to the year, which is needed after the way last season ended.
The Bruins have been sorely missing upperclassmen mentality and this year they have a lot to go around. Seniors Bryce Alford and Isaac Hamilton were two players the coach said are helping to lead the team in the right direction as they have experience with both success and adversity in a UCLA jersey.
When asked about super frosh Lonzo Ball, Alford stated that he is a long, athletic guard that "gives us more ways that we can play and play the way we like to play." Translation: the Bruins are going to play a very good, uptempo style of basketball this season. Alford also gushed about how Ball can create plays and "get guys open looks".
Coach Alford spoke with reporters earlier today in Pauley. pic.twitter.com/aTmkvtk5gt

— UCLA Basketball (@UCLAMBB) October 13, 2016
Alford was then asked about coaching his son, Bryce. "Blessed" was his main theme and talked about how he has the privilege of not only coaching his son, but working along side his other son Korey Alford who manages video for the team. Alford did not dwell too much on the topic, but rather focused on the importance of Bryce and Isaac being senior leaders and how they will help the team going forward.
The Bruin coach finished up by talking about his front court and for the first time in a while, UCLA basketball is going to be very deep and very talented under the rim.
More from Go Joe Bruin
Alford alluded to the production Thomas Welsh, T.J. Leaf and Ike Anigbogu will bring to the front court, but added that Alex Olesinski and Gyorgy Goloman will be key contributors as well.
"It gives us versatility up front that we just haven't had."
This article originally appeared on