UCLA Basketball: Lonzo Ball Named to the Preseason Naismith Trophy Watch List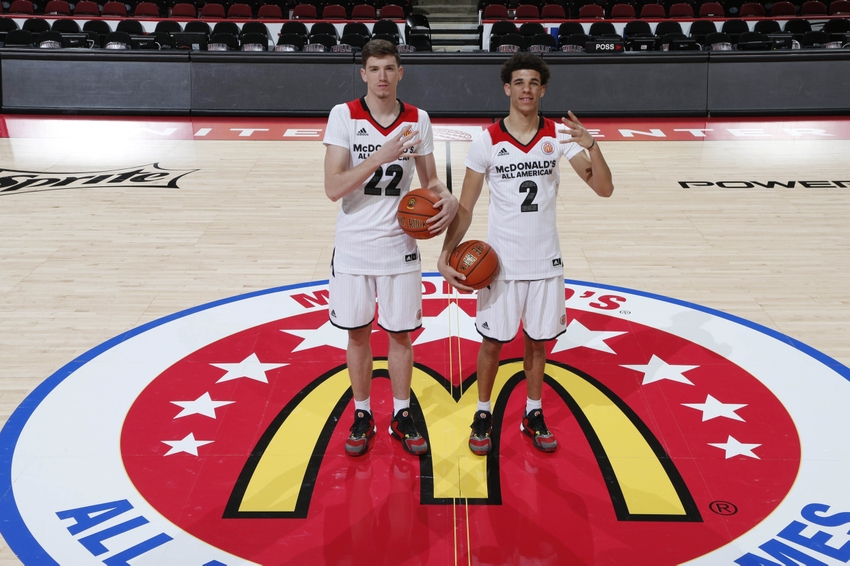 Freshman point guard Lonzo Ball has been named as one of the top 50 players in Division I college basketball. BOOM!
He has not yet played a regular season game for the UCLA Basketball team but Lonzo Ball is already turning heads. Ball was selected among 49 other players to the preseason Naismith Trophy watch list.
The Naismith Trophy is awarded to the top college basketball player in the nation, given by the Atlanta Tipoff Club.
Now remember, Ball is a freshman. Being listed as potentially one of the 50 best players in the country is an honor in and of itself. That says a lot about what is expected of this newest Bruin.
Ball is in the company of such names as Duke's Grayson Allen and Villanova's Josh Hart, two very good ball players. Clearly, the elite of Divison I hoops.
Congrats to freshman @ZO2_ on being named to the Naismith Men's Trophy watch list!

DETAILS: https://t.co/QNSuhktuHj pic.twitter.com/FjKJ0ZTQ8Y

— UCLA Basketball (@UCLAMBB) November 10, 2016
Though he is just out of high school, Ball could be one of the best point guards in the nation. The UCLA Basketball team wants to play an uptempo style of basketball which fits Ball's style. They will get up and down the court very quickly this season.
The Bruins displayed some of that just over a week ago when they defeated The Master's University, 100-58 in their only exhibition game. In that game, Ball had 16 points, 10 rebounds, 6 assists and 1 block.
Ball makes his regular season debut tonight with UCLA as they take on Pacific at Pauley Pavilion. It is a double-header with the UCLA Women's Basketball team. Both games will be on the Pac-12 Network. Go Bruins!
This article originally appeared on