UCLA Basketball: Isaac Hamilton Named to Jerry West Award Watch List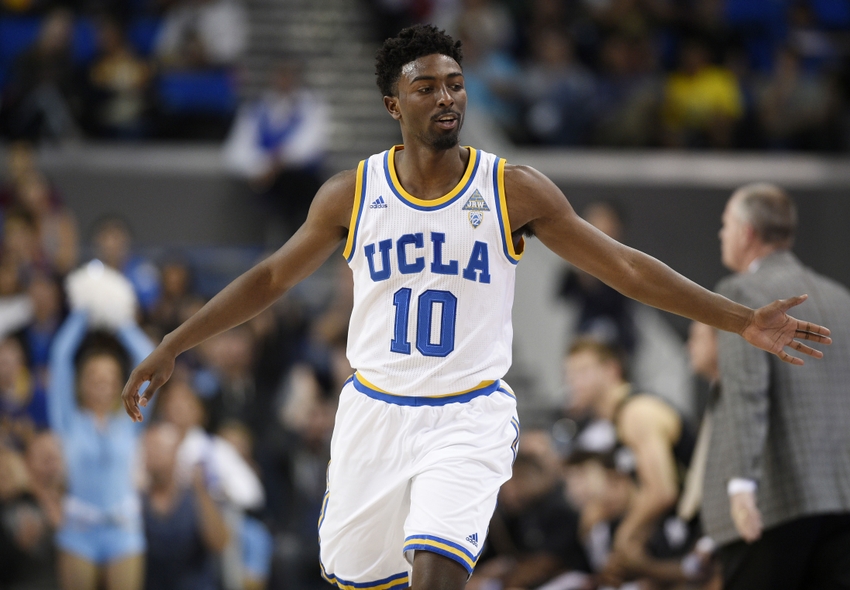 Senior UCLA Basketball guard Isaac Hamilton has been named to the Jerry West Award watch list, honoring the nation's top shooting guard.
The UCLA Basketball team is expected to have a good year and proof of that are the preseason accolades several individuals are receiving.
Yesterday, another Bruin received a preseason honor as senior Isaac Hamilton was one of 20 players listed to the Jerry West Award watch list. The award, which has been active for three years, honors the best college basketball shooting guard in the nation.
Hamilton returns as the Bruins top scorer from last season, averaging 16.8 points per game. He also contributed 3.8 rebounds and 4.3 assists per game.
Last season, Hamilton really came into his own as a junior. He was one of the most consistent scorers on the team and had the ability to change the game with his quick succession of baskets. His improved outside shooting had him averaging 47.2 percentage from the field.
Aside from outside scoring, Hamilton also drove and slashed through defenders better than anyone else on the team. Essentially, he was UCLA's go-to guy for scoring.
To end last season, Hamilton scored in double digits in the last 27 games of the year, discounting the Bruin's final game of the season against USC in the Pac-12 Tournament.
Hamilton will continue to be an offensive threat and could be even deadlier this season. With freshman Lonzo Ball running the point, UCLA will look to push the tempo this season, which perfectly suits Hamilton's style of play.
We got to see a little bit of what Hamilton could do this summer in Australia as he was explosive in every game as he relentlessly attacked the rim from everywhere on the court. If Australia was a preview of the upcoming Hamilton show, then he will give the other 19 Jerry West Award candidates a run for their money. Congrats, Isaac!
This article originally appeared on