UCLA Basketball: Good Win, But Defense is a Concern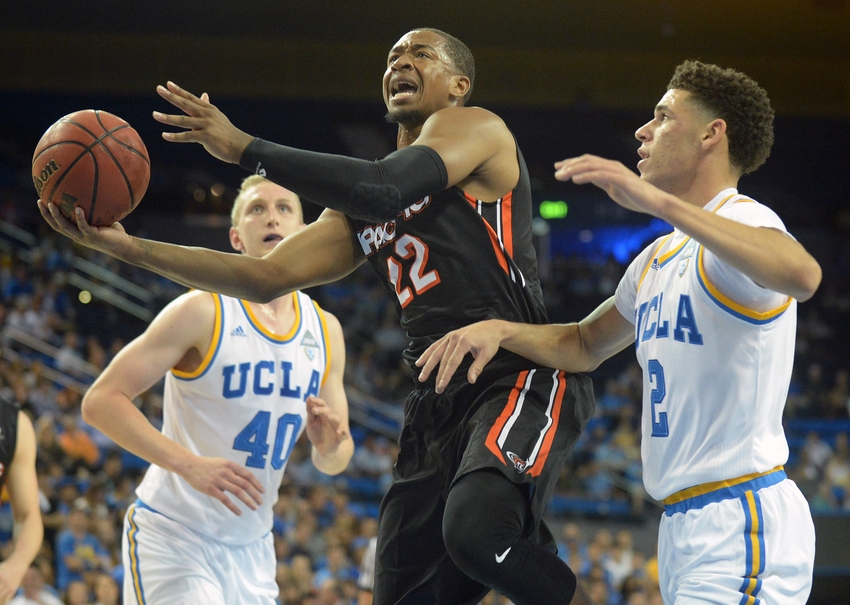 The UCLA Basketball team had a fantastic offensive effort in their 119-80 win over Pacific, but there is one thing that is questionable… the defense.
First off, to all of you who think this is going to be a snarky post, it might, so leave now. Just kidding. This is actually not bad assessment, it is just going to identify an on-going weakness which has plagued the UCLA Basketball team under Head Coach Steve Alford. The defense.
Let me preface this by saying that the defense is a tad better than last season. Aaron Holiday is aggressive on the defensive side of the ball. Lonzo Ball is showing signs of a potentially great defensive player. TJ Leaf is grabbing rebounds like nobody's business. Believe me, it is improving, but it is not there yet.
Let us start with the obvious… Pacific scored 80 points on the Bruins. UCLA allowed 76.7 last season. Not much improvement here.
Although, when you play fast, you might expect your opponents to keep the pace and Pacific did so, sometimes effortlessly.
The Tigers were taking open shot after open shot. If it was not for the fact that they did not have UCLA-level shooters, this could have been a different outcome.
Pacific shot 28-of-66 (42.4%) which included 10-of-26 (38.5%) from behind the three-point line. UCLA did one of two things on defense: (1) defend from five feet away or (2) did not put any pressure on outside shots, often forgetting to put a hand up.
That was not the only mark. Pacific was able to slash through the Bruin defense and drive to the lane for easy buckets. UCLA made no attempt to draw a charge or even follow their man. This might come back to haunt them against good offensive teams.
Now there were some good moments. Rotating improved, cutting off passing lanes allowed for near turnovers and transition defense was something Pacific could not keep up with. UCLA's faster pace will help in transition, but the Bruins also have to be aware of how their uptempo could cause turnovers of their own. UCLA had 12 to Pacific's 14.
Granted, it is only the first game, but now is the time to spot the deficiencies and fix them. Before they know it, UCLA will be going up against Kentucky, Michigan, Ohio State, Oregon and Arizona. Hopefully by then, the screws are tightened and someone puts a hand up to defend the shot.
This article originally appeared on