UCLA Basketball: Five-star small forward Kris Wilkes commits to UCLA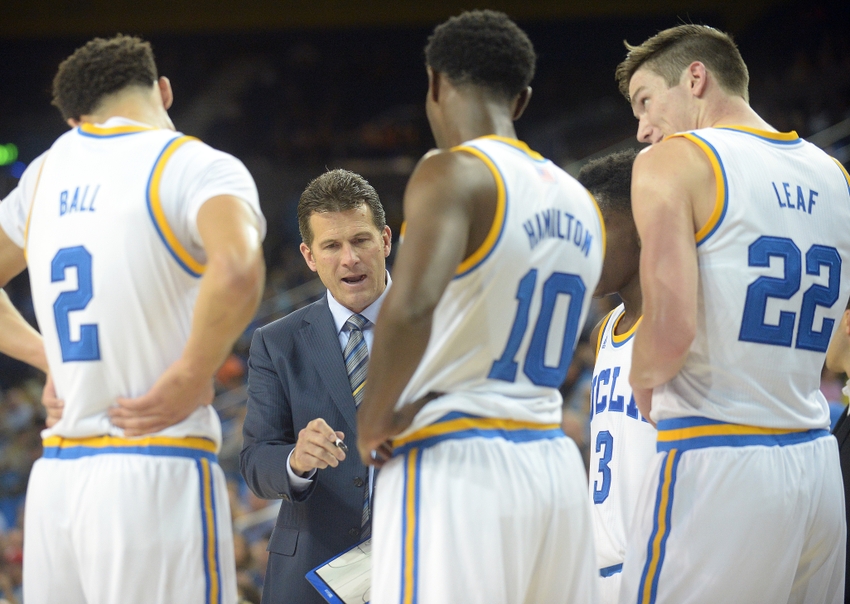 Steve Alford now has five commits in UCLA basketball's class of 2017.
UCLA continues to add to its star-studded 2017 recruiting class with the addition of Kris Wilkes, a 6'8″ small forward from North Central High School in Indiana. Wilkes is the number one recruit out of the state of Indiana, as well as the 14th best prospect in ESPN's top 100. Wilkes chose the Bruins over Indiana and Illinois.
UCLA has been reeling in the best players in California, such as point guard Jaylen Hands, power forward Cody Riley and center Jalen Hill. Wilkes is the only player in UCLA's 2017 class that is not from the state of California.
This speaks volumes because he comes from a basketball hotbed such as Indiana, where most of the top prospects remain home. If you're an Indiana Hoosiers fan, Wilkes deciding to go to UCLA instead of staying home to play for the Hoosiers may come as a huge surprise knowing how good the Hoosiers' program has been lately.
Wilkes was one of the top players on the Under Armour Circuit with the Indy Hoosiers this spring and summer. During the 2016 UAA season, Wilkes was 4th in scoring with 20 points per game.
He was among some of the top scorers that also included Temple commit Nate Pierre-Louis and UNC commit Jalek Felton. Wilkes scored a total of 200 points during Under Armour sessions 1-3, which put him in 8th among top scorers on the circuit.  During the UAA Finals showcase those numbers went down a bit as he averaged 16.5 points per game.
UCLA might not be done when it comes to recruiting, as there are many other five-star prospects that are considering the school. Charles O'Bannon, Brian Bowen and Brandon McCoy are just some of the names that are in the mix to join Wilkes in Los Angeles. One thing that is for sure is that Wilkes' commitment will definitely move UCLA up near the top of the national recruiting rankings.
More from Busting Brackets
This article originally appeared on