UCLA Basketball: Finals Week Will Test the Bruins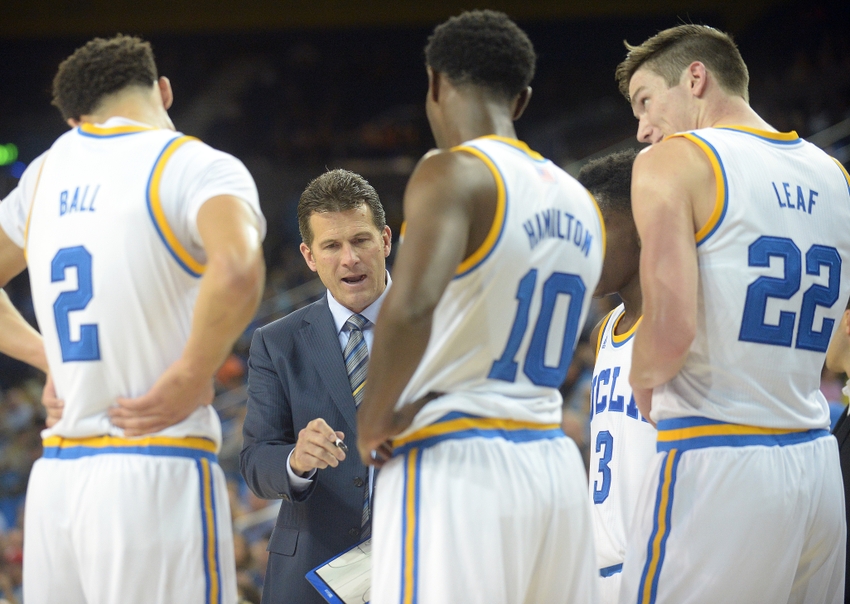 The UCLA Basketball team had a week off for finals. Will that time help them ace their contest against Michigan or will the added pressure cause the Bruins to fail?
Today is the last day of finals before UCLA students break for the winter. It is a different story for the UCLA Basketball team.
Even though winter break begins tomorrow, the Bruins still need to put in some work as Michigan comes to Pauley Pavilion.
This is going to be an interesting game for several reasons. First, the Bruins are coming off of a huge win over then-#1 Kentucky and are now 9-0. That propelled the Bruins to #2 in this week's AP Poll. After all of that, the Bruins are finding themselves in the middle of a lot of attention, locally and nationally.
Can UCLA navigate through all of this praise being sent their way? That brings us to the second point. It will have been a week since UCLA played their last game and this is because of the finals schedule.
In that time, Michigan is still fresh and in game mode after coming off of a 53-50 win over Texas on Tuesday.
It is good that they are focusing on studies, which has had all the fanfare die down a bit, but not playing for a week could affect the Bruins, especially since they are trying to fit in practice for Michigan in their week of studies.
This UCLA Basketball team has proven themselves on the court, but can they prove themselves as student athletes? There is no doubt that the Bruins are getting all the help they need for finals, but will they be affected by the immediate turn around from studies to practice?
Hopefully Head Coach Steve Alford has figured out a way to balance this. So far this season he has made improvements for the better, but there are still a lot of things he needs to prove to the UCLA fan base.
Because the added pressure of school has taken focus off of hoops just for a little bit, the Bruins need to be careful heading into Saturday evening's game against the Wolverines. Though the Bruins have more talent, the defensive Michigan squad could blind side UCLA if they are not ready.
The Bruins will have finished finals by the time they take the court, but their tests for the season have just begun.
This article originally appeared on