UCLA Basketball: CBS Has the Bruins as the #2 Team in the Nation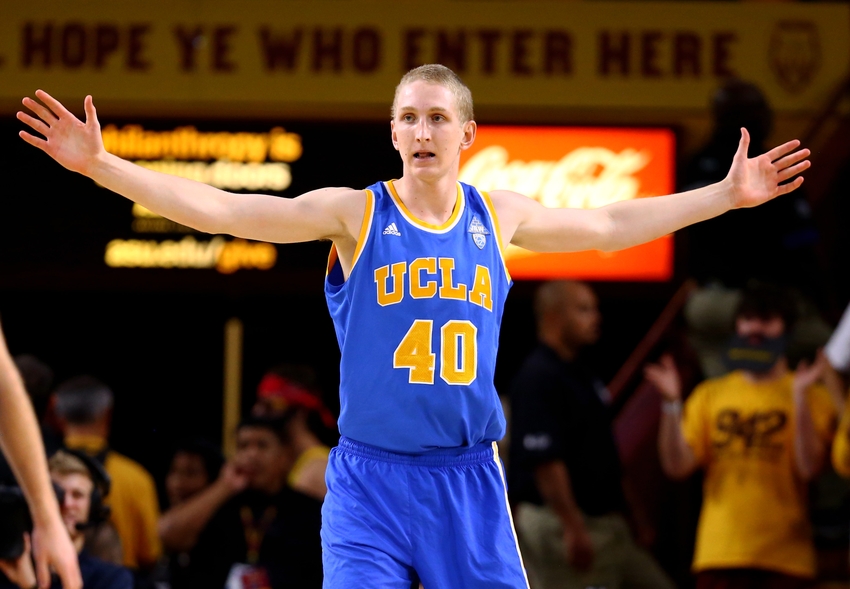 After the UCLA Basketball team took down #1 Kentucky, Gary Parrish has the Bruins ranked at #2 in the this week's CBS Sports Top 25 (and 1).
If you beat a top team, you get a lot of attention. That is the case for the UCLA Basketball team right now after they took down #1 Kentucky to break their 42-game home win streak in Rupp Arena on Saturday.
MUST READ: The UCLA Basketball All-Time Team
This Bruin team, which finished last season 15-17, is having their own little revolution and should make their way to the top of several Top 25 polls.
Today, Gary Parrish of CBS Sports has the Bruins ranked as the #2 team in the nation after taking down #1 UK.
Yesterday, I argued that UCLA should be the #1 team in the country. And why not? The Bruins beat the #1 team, they put up the most points on them in their house in the John Calipari era and (as previously mentioned) ended UK's 42-game home win streak.
At the same time, I understand Parrish's choice for Villanova to be the #1 team in the land. Not only are they defending champs, but they have been ranked higher, longer than UCLA.
Still, Nova has not played anybody whereas the Bruins just had the biggest win of this early 2016-17 season college basketball season.
Here is CBS' Top 5: #1 Vilanova, #2 UCLA, #3 Baylor, #4 Kansas and #5 Duke. Kentucky has fallen to #7.
This article originally appeared on