UCLA Basketball: Bruins Ring in the New Era With Record-Setting Win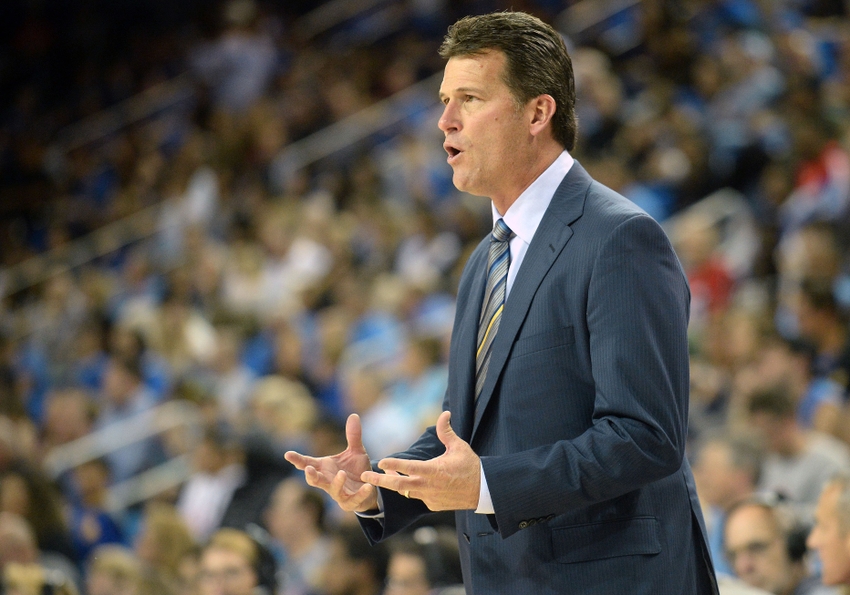 The new era of UCLA Basketball team set a new 3-point record in Pauley Pavilion with a 119-80 win over Pacific.
This UCLA Basketball team is what we thought they were. Fast. Shoots a lot. Accurate. Deadly. En fuego.

80

119
Let me tell you, Bruin fans, it is going to be a fun time in Westwood this season.
What can you say about this team? They are good and they are starting out hot. Proof of that came from the first basket of the game. Freshman point guard Lonzo Ball, with his first collegiate shot, drilled a 3-pointer from a few feet beyond the arc.
Then Bryce Alford hit two from downtown with another from Ball. The Bruins started the game with four three-pointers. That eventually led to what is now a new Pauley Pavilion record. This new Bruin squad, in their first game together, hit 18-of-30 from three-point territory. That is a new record for threes made.
At halftime, the Bruins were so hot from behind the arc, that their 3-point shooting was better than their overall field goal percentage (58.8% compared to 58.3%).
UCLA ended the game shooting 60.9% (42-of-69). Five Bruins ended their night scoring in double-digits while both freshman collected their first double-doubles. TJ Leaf was amazing down low in his debut. He put in 22 points with 15 rebounds.
Duh Na Na Duh Na Na  #SCTop10

Tune in to watch the 2nd half on @pac12network. #PACvsUCLA #GoBruins pic.twitter.com/31mcBETRsK

— UCLA Basketball (@UCLAMBB) November 12, 2016
Ball, who had the hot hand in shooting and passing, finished with 19 points and 11 assists. He was two rebounds away from a triple-double as he had eight rebounds.
Bryce Alford looks like he is fitting into his new role out on the wing as he had a game-high 30 points on 9-of13 shooting.
And let us not forget the spark plug off the bench, Aaron Holiday who exploded in the first half with 12 points, 10 of which he scored in his first 3 minutes of the game. He finished with 18.
Needless to say it was an offensive extravaganza. As for the defense, well, stay tuned to Go Joe Bruin as we will have in-depth analysis on that shortly.
This is how you end a half.#GoBruins #PACvsUCLA pic.twitter.com/cQ4u9FK5wF

— UCLA Basketball (@UCLAMBB) November 12, 2016
For now, let us bask in the glow of this first phenomenal win. It is definitely a new era in UCLA Basketball and we are all witnesses to that. Go Bruins!
This article originally appeared on