UCLA Basketball: Bruins Need To Have a Strong Start Against Kentucky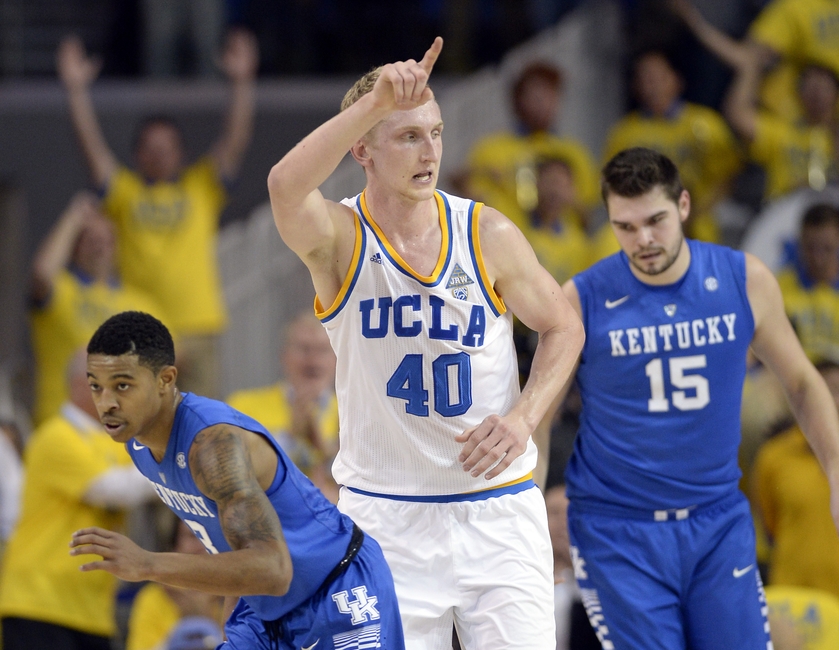 Despite the fact that the UCLA Basketball team have been able to close out games, their ineptness to start strong could hurt them, especially with a team like #1 Kentucky preparing for battle.
It is still early in this 2016-17 season, and like most teams across the nation, UCLA Basketball is still learning to play together.
Yes, the Bruins are coming off a champisonhip run in the Wooden Legacy tournament and are currently the #11 team in the nation according to the AP Top 25, but there are still areas they need to improve in. The most glaring concern is how they start games.
Aside from the first game of the season where the Bruins had a scorching hot start against Pacific and scored 62 in the first half (as opposed to 56 second half points), UCLA has netted more points in the second half of their games.
That was a concern before the season started. Last year, the Bruins had the tendency to let their foot off the gas after taking sizeable leads. That allowed opponents to fight their way back into games, often swinging momentum against UCLA. That has not been a concern this season:
UCLA Basketball scoring by half – First Half: 45.0, Second Half: 52.0
After the break, UCLA is playing lights out. They are starting strong, they have a better flow to their game and are scoring seven more points than they do in the first half of games.
There is no problem with their strong second half starts and their ability to close out games. What needs to be addressed is their slow starts. This Saturday, the Bruins take on one of the most dynamic teams in the country as the travel to face #1 Kentucky.
If UCLA starts slow against UK, then this could get out of hand very quickly, similar to their matchup in 2014, which the Bruins and Head Coach Steve Alford want to forget.
In that game, UCLA had a program-low in points for a half. The Bruins were embarrassed by Kentucky to start the 2014 CBS Sports Classic, as they were losing 41-7 at halftime. UCLA eventually fell 83-42.
Though this UCLA Basketball team is far better than that team, it shows what they will go up against with a John Calipari-coached team. UCLA has to be aware of that when they walk into Rupp Arena on Saturday.
If UCLA starts slow and falls behind early, I would not bet that they could comeback after the break, despite their track record this season after halftime. This is why an quick start is imperative. If UCLA can get the outside shots from Bryce Alford and Isaac Hamilton, get the ball down low to Thomas Welsh and TJ Leaf and if Lonzo Ball can facilitate a strong start, the Bruins have a chance to take down UK on their own court.
Either way, this is going to be a battle in the bluegrass state. One that hopefully gives UCLA the win and a 9-0 start. Imagine what kind of world it would be if UCLA twice knocked off the #1 Kentucky Wildcats? Go Bruins!
This article originally appeared on