UCLA Basketball: Bruins Need Second Half Effort to Rout CSUN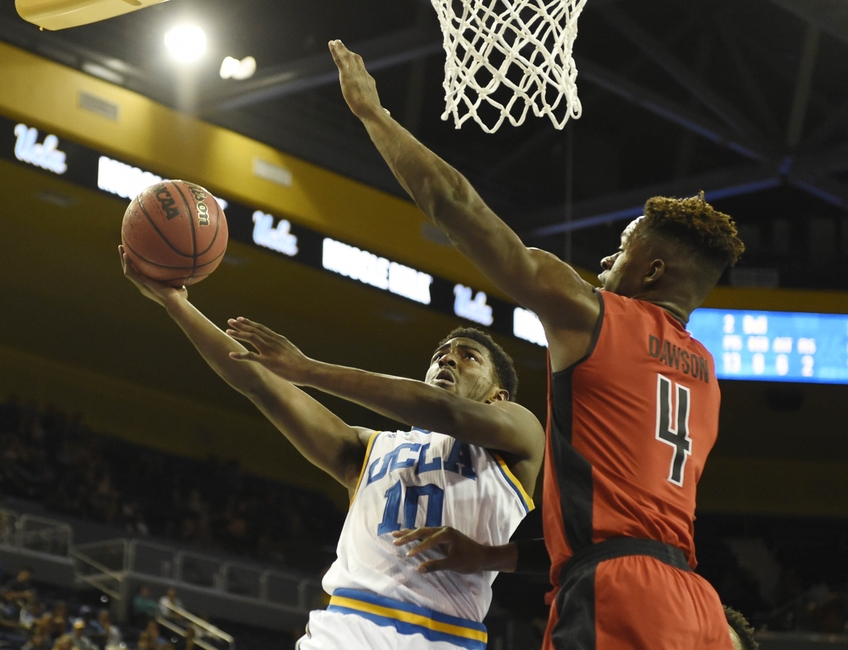 The UCLA Basketball team got a little more than they could handle against CSUN and needed an explosive second half to put away the Matadors.
After blowing out Pacific on Friday, it seemed the UCLA Basketball team could roll through their opponents at will. And then CSUN came to play.
87

102
The Matadors did not care about the four letters on their opponent's chest. they didn't care that they had a Top 5 recruiting class. They didn't care about those banners above their heads. They didn't care that UCLA recently smashed Pacific, 119-80.
CSUN started the game going right after UCLA's throat. In the first half, there were 11 lead changes, which ended in a halftime score favoring the Matadors, 42-40.
How could this happen? Three things: (1) UCLA could not sink a three or get an easy lay up to save their lives, (2) they once again played little defense and (3) the Bruins were sloppy.
CSUN exploited all three of those.
UCLA looked as if they expected to blow out CSUN. The fire they had to start the Pacific game was no where to be found. That produced a lackadaisical effort on offense and on defense, well, there is not much to go on here.
Still, the Bruins dug deep and forged ahead in the second half and finally left CSUN in the dust. The Bruins scored 62 after the half to go on to win 102-87. It was not easy.
The referees, who made a mockery of the officiating processes, did not help as they slowed this game to a crawl at some points. They called a total of 53 fouls in this game. Ridiculous.
It even slowed UCLA's quick second half start. Lonzo Ball had hit a long three followed by a big slam that was met with a technical. It was not the technical that slowed the game down as much as it was the fact that the refs were very whistle happy.
Aside from the officiating abomination, UCLA finally got in their groove midway through the second half and everyone got into the action. Seven Bruins scored in double digits with Thomas Welsh grabbing his first of the year and the team's only double-double with 10 points and 13 rebounds (and 4 blocks).
WATCH: Highlights from tonight's win over CSUN. #GoBruins pic.twitter.com/cd8tPTGUEj

— UCLA Basketball (@UCLAMBB) November 14, 2016
Isaac Hamilton had a team-high 22, followed by 20 from Bryce Alford who was not really a factor until after halftime.
Aaron Holiday had 13, TJ Leaf had 12 and Ball added 13 points, 8 rebounds and 6 assists. The surprise of the night came from Gyorgy Goloman who was on fire in 15 minutes of play with a career-high 12 points and 8 rebounds.
Overall, the Bruins finally found a way to put down their opponent, but for a split second it looked as if CSUN could shock UCLA. That fear might become a reality later in the season when the Bruins play tougher, more formidable opponents. For now, a win is a win.
This article originally appeared on