UCLA Basketball: Bruins Down Long Beach State With a Complete Game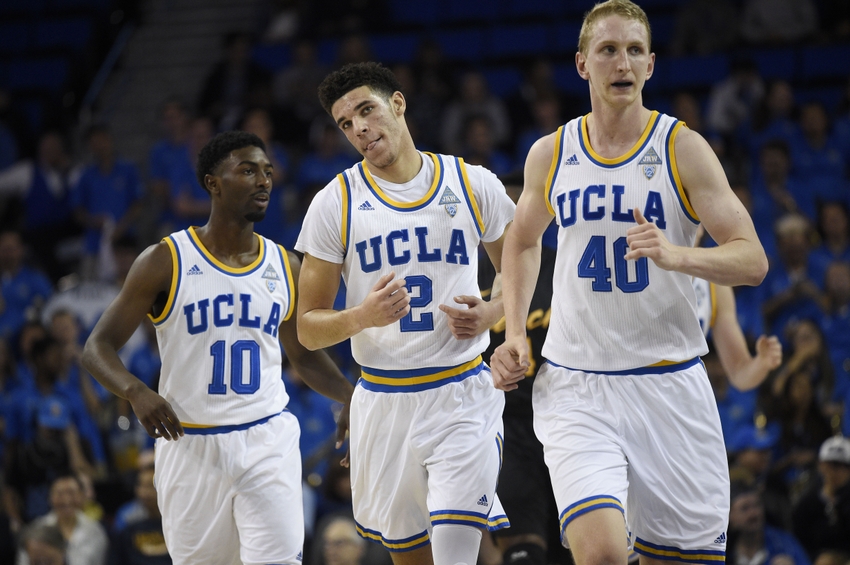 The UCLA Basketball had their best game on offense AND defense as they take down Long Beach State 114-77 to start the season 4-0.
It is happening. The UCLA Basketball team is coming together. What we hoped we would see before the season began, a team that purely dominates, is coming to fruition.
77

114
The Bruins started the game on fire. It was reminiscent of their outing against Pacific rather than the last two against CSUN and San Diego. Great passing and ball movement led to a lot of open shots and at the half, the Bruins were making 63.9 percent from the field on 23-of-36 shooting and were also above .500 with their 3 pointers, hitting 7-of-12 before the half.
On the night, UCLA finished with a 64.8 shooting percentage (46/71). They also shot 12-of-20 threes (60%) to get back into their downtown shooting groove. But that was not all.
The surprise of the night was the Bruin defense. The 49ers were missing lot of shots early, and most of those were due to the Bruin defense. Half way through the first, UCLA limited Long Beach to 18% shooting. Sweet, right? LBSU finished the game hitting 46.6%. They did have a few nice runs, which challenged the Bruins, but for the most part, LBSU just could not keep up.
Thomas Welsh and TJ Leaf were excellent under the rim. Welsh altered several shots and even blocked three by halftime. He finished with 12 points and 7 rebounds.
TJ Leaf had seven quick points which fueled the start of a strong second half push and led to another double-double for him with 12 points and 10 rebounds. Lonzo Ball joined him with 20 points and 11 assists and a plethora of highlight reel dunks.
Bryce Alford finished with 15 points, Isaac Hamilton finished with 18 and Aaron Holiday had 16.
The biggest takeaway from all of this is that UCLA continued putting the pressure on Long Beach throughout the game. One trait of the old Steve Alford teams is that after a sizable lead, the Bruins would let their opponents back in and have to recover late. That was not the case tonight as the Bruins obliterated the 49ers.
The best description of UCLA's offense came from the UCLA Basketball Twitter…
Westwood is the new #DunkCity! #LBSUvsUCLA #GoBruins pic.twitter.com/NwsAFrMaTd

— UCLA Basketball (@UCLAMBB) November 21, 2016
Dunk City, indeed. Showtime is here Bruin fans.
This article originally appeared on