Tyler Lydon Named To Preseason Naismith Watch List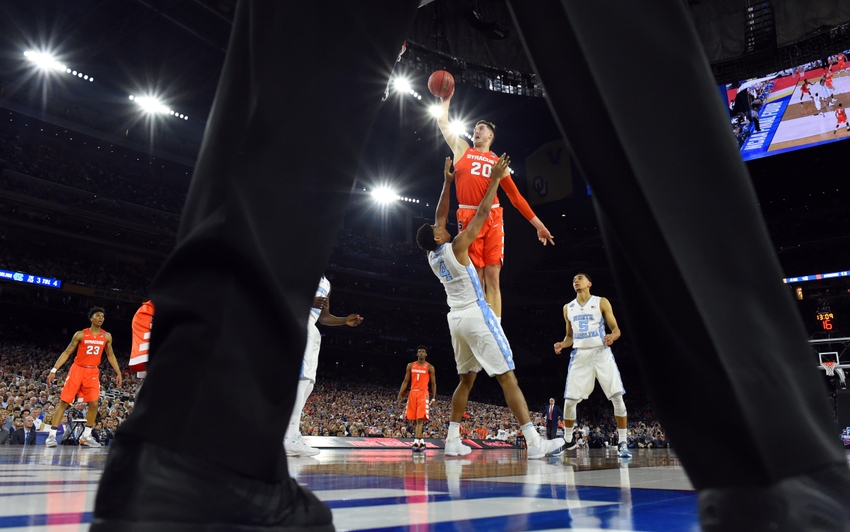 The Syracuse basketball team is continuing to garner national attention. Tyler Lydon was just added to the preseason Naismith Watch List.
Following a relatively strong freshman campaign, Tyler Lydon is feeling some love for his talent as the 2016-17 regular season gets set to kick off.
The 6-9 forward/center is the lone Orange on the 50-person preseason watch list for the Naismith Player of the Year award, which is doled out annually to the nation's top college basketball player.
There is also a mid-season list that comes out later in the year, and we're hoping Lydon – and several of his Syracuse teammates – make that cut.
The versatile Lydon, who last year averaged 10 points and 6 rebounds a game, is one of 10
More from Inside the Loud House
sophomores on the preseason list. Head coach Jim Boeheim and his staff are confident that Lydon's numbers will increase this season, part of the reason why he is projected by many experts as a first-round selection in the 2017 NBA Draft.
Lydon has garnered other preseason accolades as well. Both CBSSports.com and SB Nation, for example, rank him in the top-30 of college hoops stars across the country.
And, at the Atlantic Coast Conference's media day last month, journalists voted Lydon to the preseason All-ACC second team.
This article originally appeared on