Top recruit Harry Giles narrows list to five schools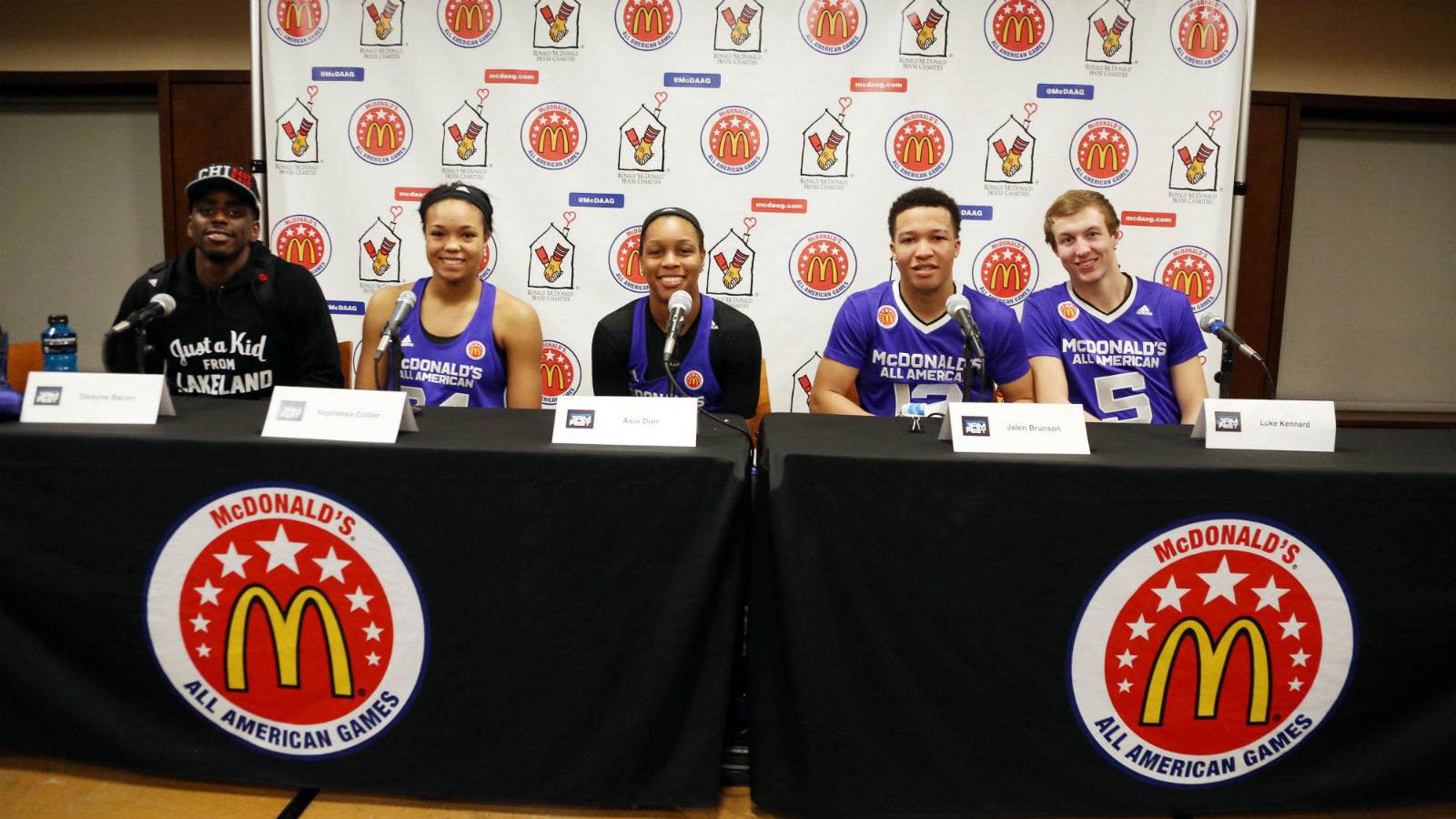 Harry Giles is the No. 1 player in the class of 2016, and on Monday he cut his list of possible colleges to five:
Top 5 Schools No Order North Carolina Duke Kentucky Kansas Wake Forest

— Harry Giles (@TheReal_HG3) July 20, 2015
Any of these schools would be lucky to snag the magnificently talented big man, and if Giles joins the defending champion Duke Blue Devils, he will team up with No. 2 overall prospect Jayson Tatum.
Take a look at what has the scouts drooling over Giles: