The UCLA Basketball Team Should Listen to Han Solo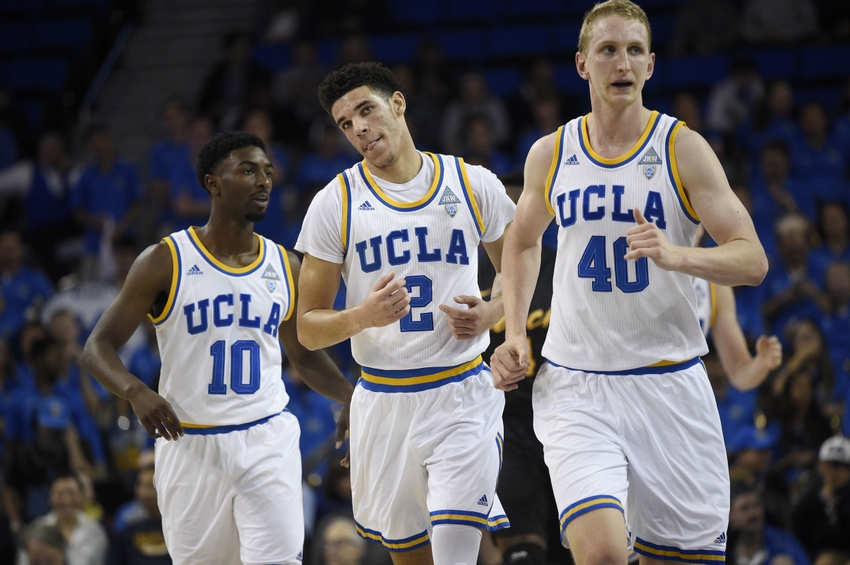 There is a new hope with UCLA Basketball as they are back to their winning ways, but this mission is far from over and have to stay focused. So why not take advice from a galactic badass?
Han Solo may be brash, self-centered and a risk-taker at times but he always seems to be in control and know what he is doing. That is why he made the perfect mentor/partner/friend to Luke Skywalker, a young up-and-coming hero who was going to make the galaxy a better place.
The UCLA Basketball team is a lot like Luke Skywalker. They have newfound powers that are helping them to restore balance to the college basketball universe, but they need to be aware of the dark side: egotism.
Because of this, the Bruins should heed the advice from the galaxy's most lovable scoundrel.
Great advice from Han Solo. Cc: @UCLAMBB pic.twitter.com/vgMYSUk5oq

— Go Joe Bruin (@GoJoeBruinUCLA) December 6, 2016
UCLA has done a good job of taking down some easy, early-season foes like Luke did in the Millennium Falcon when he was picking off TIE fighters after escaping the Death Star. But the fight is far from over.
Though the Bruins shocked us all with a win against the evil Darth Vader-esque Kentucky Wildcats, the college basketball universe has not yet been conquered.  Although that win over the former #1 team did allow some sort of force to be awakened inside the Bruins.
Still, UCLA needs to continue to grow and not settle just because they have had some early season success. Despite Pac-12 Player of the Week honors for Lonzo Ball and TJ Leaf, a win over #1 Kentucky and a #2 ranking in the AP Poll, the Bruins have not yet won a damn thing.
This week, Michigan comes to Pauley Pavilion and you can guarantee the Wolverines want to come in and try to knock off the #2 team in the nation. What a perfect time for UM as UCLA is riding high on their recent success (is that a trap game I smell?). UCLA needs to stay focused and not assume they can beat everybody, because an upset is quite possible for Michigan. Then it gets even tougher for the Bruins.
Four games after Michigan, UCLA starts conference play against the reigning Pac-12 champs Oregon, and if you remeber from last year, the Bruins went a horrendous 6-12 in conference.
So UCLA still has a long way to go and a lot to prove, which is why they need to remain level-headed despite all the national buzz about them. Just remember, Bruins, "don't get cocky".
And yes, this was a blatant Star Wars plug for the upcoming film Rogue One: A Star Wars Story. I am quite excited for it, sue me. Anyway, for everything Star Wars related, check out FanSided's own site about a galaxy far, far away, Dork Side of the Force.
This article originally appeared on