The Future of Georgia basketball: Tyree Crump and Jordan Harris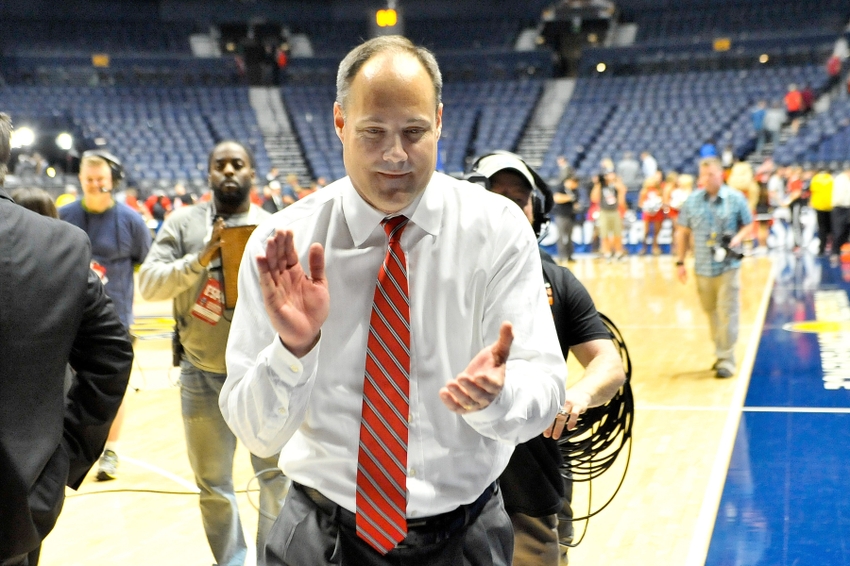 The 2016-17 Georgia basketball season tips-off next Friday night against Clemson. It's also the debut of freshmen Tyre Crump and Jordan Harris.
To say that Mark Fox has beefed up Georgia's basketball recruiting since arriving in Athens in 2009 is an understatement. In his seven years as head coach he's brought in been able to rise the talent level in Athens with players like Kentavious Caldwell-Pope, Marcus Thornton, and J.J. Frazier. The 2016 class brought more of the same with Tyree Crump and Jordan Harris.
Tyree Crump
Crump earned the higher rating of the two. 247 Sports had him as a four-star prospect. he was the 75th player in the country, 10th combo guard, and 4th in the state of Georgia. And he was given a score of 0.9689 from 247 Sports's composite ranking.
Crump is from Bainbridge, Georgia where he attended Bainbridge High School. He played in 109 varsity games in his four years there and he averaged 20.3 points per game. He graduated with 2,209 points and a field goal percentage of 41 percent, 47 percent inside and 35 percent outside the arch.
Because of Frazier and Yante Maten, the Bulldogs won't need him to take too many shots this season. Which means they can ease him into the system and develop the rest of his game.
Shooting comes natural, especially for the good ones. But if he can learn to distribute the ball, play solid defense in the SEC and play with the toughness Frazier is known for, Crump will develop into Georgia's next star.
Jordan Harris
Harris on the other hand might take more time to mold, but he has plenty of potential. 247 Sports rated him as a three-star prospect with a .9196 composite score. They ranked him 128th nationally, the 20th shooting guard and the 8th best player in Georgia.
Harris is from Donalsonville, Georgia.He played 51 varsity games in two years at Seminole County where he averaged 28.7 points per game, 11.2 rebounds per game, 6.7 assists per game, and 3.2 steals per game. He sunk 55 percent of his shots, 61 percent inside and 44 percent outside the three-point line.
Harris with his 6'4, 182-pound frame is more of a total package upon arrival to Athens than Crump. He can even play forward if needed to.
The Future
Just like how Crump should be playing behind Frazier, Harris should be behind Maten. And with scoring holes opening up with the graduation of Thornton and Charles Mann, there will be plenty of opportunities for the freshman duo to shine.
But beyond this year, Crump and Harris could be the next great duo in Georgia basketball.
More from Dawn of the Dawg
This article originally appeared on