Texas Basketball: Mack, Roach suspended for season opener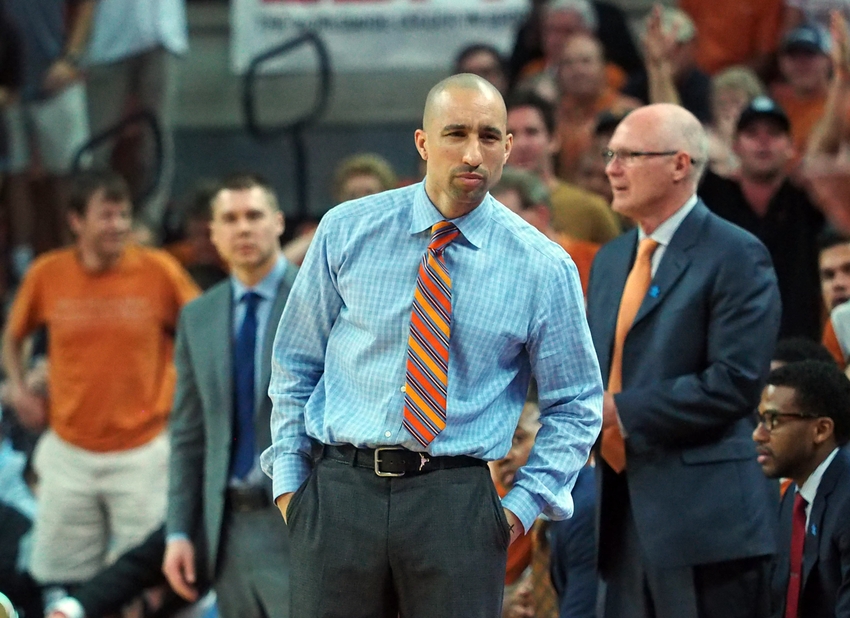 Texas basketball has encountered an obstacle to start the season, as two sophomores are suspended for the season opener.
Two Texas Longhorns, versatile wing Tevin Mack and leading returning scorer Kerwin Roach Jr., are suspended for Friday's opener against the Incarnate Word Cardinals. The two sophomores violated team rules during the offseason. The suspensions began during the team's exhibition win over Angelo State and will end prior to Texas' second game against Louisiana-Monroe.
The suspensions leave the Longhorns with a much different rotation than projected for their first game. Mack and Roach are team's expected leaders as sophomores. They are two of the leading returning scorers and two of the best overall athletes on the team.
Even though Mack and Roach will hit the floor for game two, it shortens the rotation for coach Shaka Smart in an important first game.
Their absences mean that Smart will rely more on young guards Jacob Young, Andrew Jones and Eric Davis Jr. Senior Kendal Yancy is another option against the Cardinals for ball handling purposes. All four players are capable enough, along with the team's explosive front court, to take down Incarnate Word.
The only concern I have regarding the combination of a short rotation with a young roster — just seven guys played in the Longhorns' exhibition and just two scholarship players on the roster are seniors — is that Incarnate Word cannot be overlooked.
Even if IW is entering a small rebuild, they are still a hungry mid-major that sees an opening. The Cards will counter with their own core of Shawn Johnson (9.5 points, 6.6 rebounds), Simi Socks (5.2 points), Sam Burmeister (5.8 points) and Tyler Singleton (4.7 points). They are an older group and won't let the Longhorns' star power overwhelm them.
I still fully expect Texas to overcome these early suspensions and be fine for the year. They have the more talented players compared to their Southland Conference opponents. Even if we don't know the nature of the violations, Smart has shown he is not willing to tolerate silly behavior from his players.
On top of the suspensions, transfer forward Mareik Isom is also out while he recovers from surgery to clear out a bacterial infection in his ankle. These absences won't hurt long-term and Texas will more than likely win on opening night, but the suspensions do prevent fans from really seeing the new-look Longhorns for one game.
More from Busting Brackets
This article originally appeared on