Texas Basketball: 2017 Commit Jericho Sims Another Perfect Fit for Shaka Smart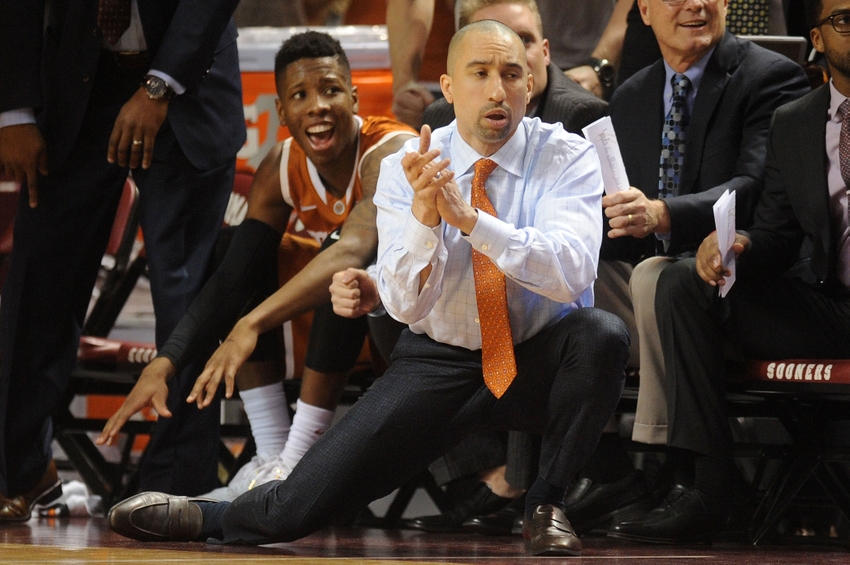 Shaka Smart continues to be a dominant recruiter for Texas basketball. On Tuesday, he secured the verbal commitment of 2017 four-star PF Jericho Sims who is tailor-made to succeed in Smart's system.
Sims, a 6-foot-8, 190-pound four-star prospect from Minnesota, is a blue-chip recruit to build the 2017 class around. Considered a strong lean to stay local with the Minnesota Golden Gophers due to his familial ties to the school, Texas went all out to recruit Sims to Texas. Smart and assistant coach Darrin Horn made sure to build a strong bond with the young man during the process, culminating in his official visit to Austin last weekend.
On the court, Sims brings a unique skill set that fits what Smart is looking to do at Texas. He has the size and length to be a presence in the post but runs the court like a guard with smooth athleticism. Smart loves his front-court players to be able to run the floor and run his full-court pressure defense without sacrificing a post presence in the half court. Sims fits that mold perfectly.
With Sims in the mix, Texas now also has a succession plan in the event that 2016 star recruit Jarrett Allen is one-and-done for the Horns. Allen is already generating buzz as a potential lottery pick and could choose to jump to the NBA after his freshman season. Although Sims is not the same star-caliber recruit that Allen is, he has the tools to effectively play center for Smart if need be. And if Allen sticks around for a few years, the Longhorns could potentially have one of the best front court tandems in the country.
Sims is the second commitment for Texas' 2017 class, joining Royce Hamm in what is shaping up to be another top class for Shaka Smart on the Forty Acres.
More from Hook'em Headlines
This article originally appeared on