Texas A&M Basketball: Robert Williams Named SEC Freshman of the Week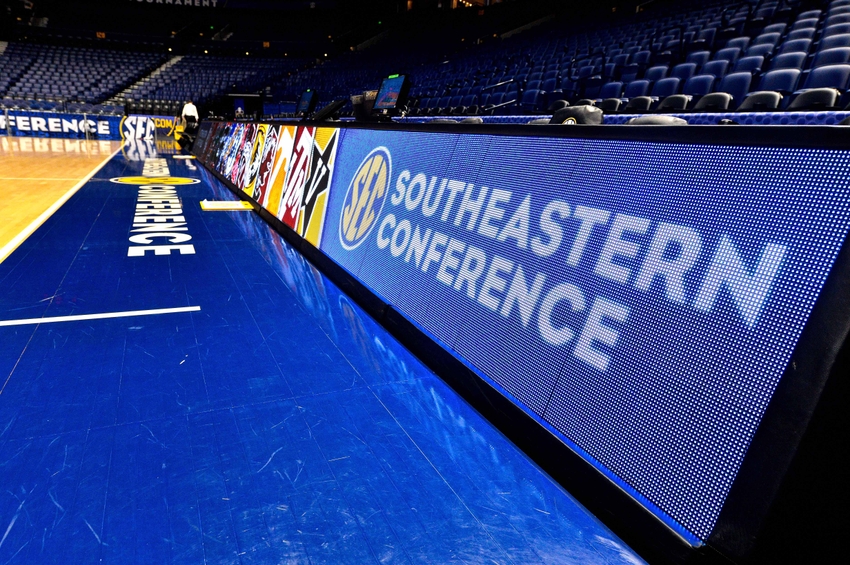 The Texas A&M basketball team wasn't able to take home the hardware from the Wooden Legacy Tournament, but Williams earned some recognition of his own.
A freshman out of Louisiana, Robert Williams has made an instant impact in the interior for Texas A&M. Through his first five games, Williams has registered double digit points and at least one block. Tyler Davis was meant to be the big man for this young Aggie team, but Williams has been so dynamic in the paint on both sides of the court that Coach Kennedy is finding playing time for this talented freshman.
Williams led the field at the Wooden Legacy Tournament with eight blocked shots and recorded his first career double-double in Texas A&M's thrilling victory over Virginia Tech. At one point, the Aggies trailed by as many as 17 points, but they were able to claw back thanks in large part to Williams' presence on the glass. He set career highs in points and rebounds in the win.
Even though he has yet to crack 24 minutes, Williams consistently finds himself on the court in big situations. Coach Kennedy put him and Davis together for short stretches against UCLA. While that duo was in the lane the Bruins were forced to attack the Aggies from the three point line. There was no getting into the paint when those two were guarding it.
While the rest of the team has struggled from the stripe, Williams is shooting .917 from the free throw line. In fact, he's the only Aggie shooting better than 70 percent from the line. He's also second on the team in field goal percentage. Needless to say, this probably won't be his last SEC rookie of the week award. The Aggies have found something special in Williams.
***Stats from ESPN***
This article originally appeared on