Texas A&M Basketball: 2016 Season Tips Off Friday Against Northwestern State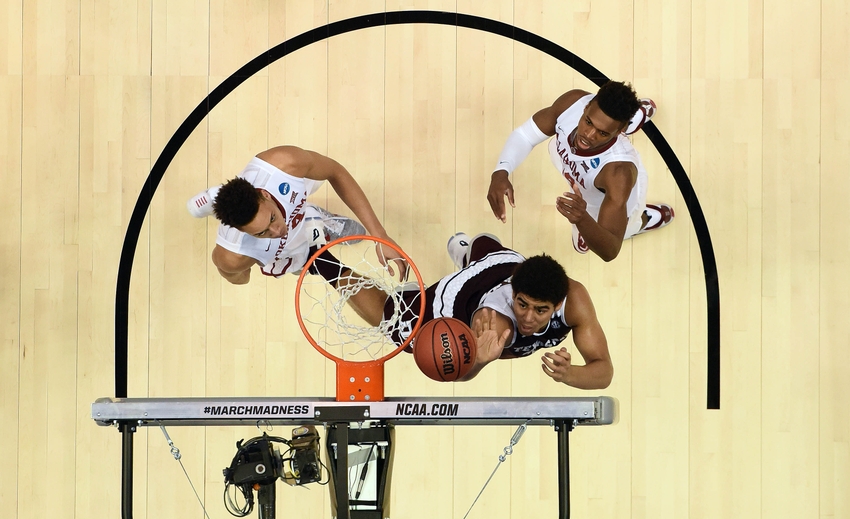 The Texas A&M basketball team returns to hardwood of Reed Arena Friday evening to tip off the regular against Northwestern State.
In 2016 the Aggies made a run to the Sweet 16 in rather heroic fashion, stunning Northern Iowa in a comeback for the ages. The Aggies won their first SEC regular season championship last year and will look to defend their crown against last year's SEC tournament champions, the Kentucky Wildcats.
Full Roster
Seniors
G, JC Hampton
F, Tavario Miller
Juniors
Sophomores
G, Kobie Eubanks
F, DJ Hogg
G, Admon Gilder
G, Chris Collins
G, Kyle Nugent
G, Frank Byers
G, Chase Carolton
C, Tyler Davis
Freshman
F, Eric Villa
G, JJ Caldwell
G, Mark French
G, Caleb Smith
F, Robert Williams
Schedule
Texas A&M opens with home contests against Northwestern State, American, and the University of Southern California before participating in the DirecTv Wooden Legacy Tournament. Depending on how the brackets shake out, Texas A&M could face off with the likes of New Mexico, Virginia Tech, Dayton, Nebraska, and/or UCLA.
The Aggies return home for a few more non-conference games against A&M Corpus Christi, Denver, and South Carolina State before meeting Arizona in the Lone Star Shootout at Toyota Center.
Next the Ags have one last non-conference game against Saint Francis before kicking off the conference schedule shortly after Christmas with Tennessee at Reed Arena followed by a trip to Lexington on January 3rd for a conference championship game rematch with the Kentucky Wildcats.
A trip to Morgantown, West Virginia breaks up the conference schedule on January 28th as the maroon and white take on the Mountaineers in the SEC/Big 12 Challenge. Texas A&M finishes the season back in Reed against Kentucky on March 4th with the SEC Tournament kicking off later that week.
Preseason SEC Media Poll
Kentucky comes into the season as the second ranked team in the country and the only SEC team in the top 25 preseason AP Poll. Also in front of Texas A&M in the media poll are the Florida Gators. The Aggies check in at number three.
Kentucky
Florida
Texas A&M
Georgia
Arkansas
Vanderbilt
Alabama
South Carolina
Ole Miss
Mississippi State
Auburn
LSU
Tennessee
Missouri
Pre-Season Awards
Tyler Davis was named to All-SEC First Team at center after an incredible freshman season. No moment more climactic than the put back that propelled the Aggies over Kentucky and clinched the conference championship.
Davis would finish with a .655 field goal percentage while averaging 11.3 points and 6.2 rebounds per game in last year on a team led by seniors Jalen Jones, Daniel House, and Alex Caruso. Davis, now a sophomore, will be looked to as a key leader alongside fellow sophomore Admon Gilder on what will be a much younger Aggie team.
*** Stats from ESPN ***
This article originally appeared on