Tennessee Basketball: Vols at Maui Game 3 Preview vs Chaminade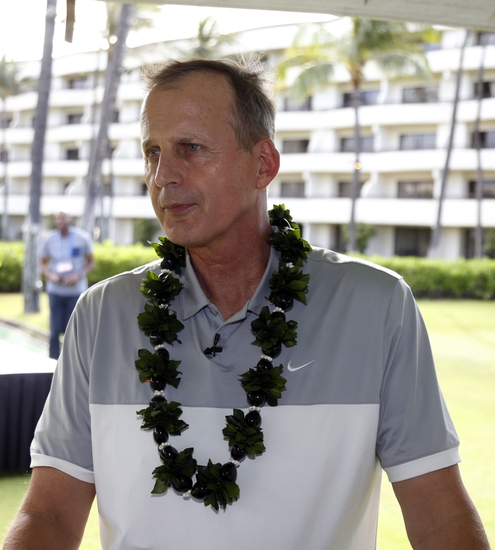 Tennessee basketball continues its Maui invitational stretch vs the Chaminade Silverswords. Here is the preview and live stream info for the Volunteers.
After losing a  hard-fought game to the Wisconsin Badgers and then taking the Oregon Ducks to overtime before losing again, Tennessee basketball has its first game against a non-ranked team at the Maui Invitational.
The 1-3 Vols will face the Chaminade Silverswords for their third and final game at the tournament. Chaminade lost to the UConn Huskies on Tuesday 93-82.
After this, they get to head home for Thanksgiving and regroup. They won't play again until hosting the Georgia Tech Yellow Jackets on Saturday, Dec. 3.
Tennessee last faced Chaminade exactly five years ago at Maui and won the game 86-60. This is only the second meeting between the two schools.
Here is the basic information you need to know about the game.
Tennessee Volunteers vs No. 12 Oregon Ducks
When: Tuesday, Nov. 22 at 1:30 p.m.
Where: Lahaina Civic Center
TV: ESPN2
Live Stream: WatchESPN
In its history of hosting the Maui Invitational, Chaminade has only won seven games ever in the tournament.
However, Rick Barnes-coached teams have already been on the losing end of two of those seven wins, so the Vols can't take this game lightly if they want to improve to 2-3.
Unfortunately for them, they'll still be 1-3 in the RPI standings after this game since the service doesn't take Division II games into account.
Still, provided they take care of business, Tennessee basketball can leave the tournament with its head held high. They were short-handed and gave two good opponents a huge fight.
Playing them alone will help their schedule strength at the end of the year as well.
This article originally appeared on