Syracuse Basketball: What former Orange star will breakout this season in the NBA?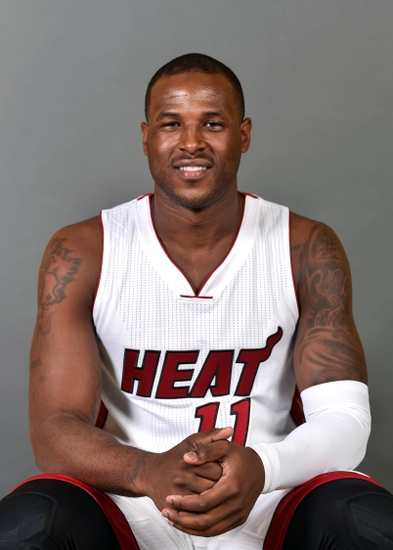 There are currently 11 former Syracuse basketball players in the NBA. But the question is, who is ready to break out this season in the NBA?
Syracuse is a basketball town. The Syracuse basketball team is connected with their Hall of Fame coach Jim Boeheim.
While over the years the program has produced a lot of great former Orange stars. Currently in the NBA there are 11 Syracuse basketball players.
While we know of Carmello Anthony, who are some of the other stars? Here is the current list of former SU stars in the NBA today:
Carmello Anthony
Wesley Johnson
Arinze Onuaku
Dion Waiters
Michael Carter-Williams
Jerami Grant
Tyler Ennis
Rakeem Christmas
Chris McCullough
Michael Gbinije
Malachi Richardson
So mixed in this group is a host of veterans, rookies, and middle of the road players. A handful of these players won't make it past training camp.
But there are several players that I see making a huge impact this season. First off, lets talk about the rookies.
Malachi Richardson who got his wish and entered the draft early was indeed a first round pick. While he probably didn't envision being drafted by the dysfunctional Sacramento Kings. But to be honest, it's a bit of a bittersweet landing spot. At least with the Kings he won't have to battle for playing time, so he'll have plenty of scoring opportunities.
While Michael Gbinije landed with the Detroit Pistons in the second round of the draft. He should play a major role on the second/third team if he can make it to the final roster. Gbinije equally landed in a pretty solid spot where he should be able to carve out a role at the next level.
While the player that I think is really going to blossom on his third team is Dion Waiters. He never really lived up to expectations as a former top-five pick with the Cleveland Cavaliers.
Then he was traded to the Oklahoma City Thunder and ironically enough in a contract year he really stepped it up in the postseason and earned himself some serious coin. Or so we thought.
With the new-age NBA free agency money breakout, it looked like Waiters would capitalize. There were a lot of rumors swirling around, but ultimately Waiters missed out on the cash. But they say everything happens for a reason and he ended up with the Miami Heat.
Gone is Dwayne Wade and Chris Bosh appears to be on his way out as well. Which should open up opportunities for Waiters to lead the Heat's second unit. With his scoring prowess he could really prove that he is the next great former Syracuse star to make it happen in the NBA.
Who do you think will break out this season? Share your thoughts in the comments below!
More from Inside the Loud House
This article originally appeared on