Syracuse Basketball Scores 2nd 2017 Recruit As Sidibe Selects 'Cuse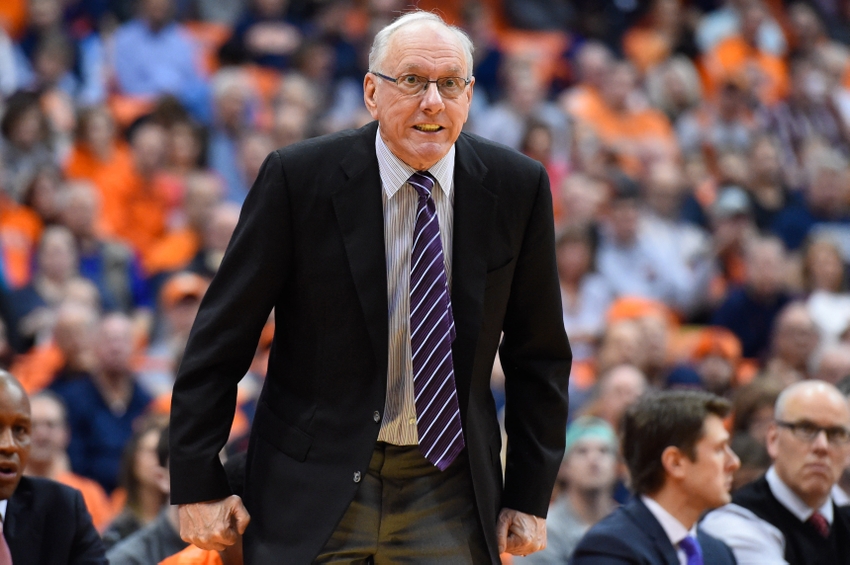 The Syracuse basketball team scored their second recruit of the 2017 class. Neil Adler gives us the latest on SU's newest acquisition.
After a few tough misses over the past two weeks, the Syracuse basketball squad has received some good news.
Bourama Sidibe, a 6-10 power forward/center from the St. Benedict's Preparatory School in Newark, N.J., announced on Monday that he will suit up for the Orange beginning next season.
Sidibe, who selected Syracuse over Oklahoma State, Texas Tech and others, joins four-star prospect Oshae Brissett, a 6-9 forward at Athlete Institute Prep in Mono, Ontario, in SU's 2017 class.
Note that former Syracuse point guard Tyler Ennis is also from St. Benedict's. He starred at SU
More from Inside the Loud House
for one season before heading to the NBA. While I don't think the same will hold true for Sidibe, his future at Syracuse certainly looks bright.
Both Brissett and Sidibe continue to see their recruiting rankings rise up the charts. Sidibe, labeled a four-star recruit by several Web sites, caught the Orange's season-opening win against Colgate on Nov. 11 during his official visit to the 'Cuse campus.
ESPN.com gives him a grade of 82 and ranks him the No. 15 center in next year's class. Sidibe checks in at No. 89 overall, and No. 24 at the power-forward position, per 247Sports.
Adam Finkelstein, a recruiting and scouting analyst for ESPN.com, said on Twitter after Sidibe's announcement that he "was one of the best available bigs left on the market & going to block a whole lot of shots in that zone."
So, perhaps the sting of Quade Green, Shai Alexander, Billy Preston, Nick Richards and Lonnie Walker shunning Syracuse for other programs wears off a little bit with Sidibe's commitment.
He's not as highly rated as these other guys. Neither is Brissett. However, I think that both of SU's latest recruits will fit nicely into the Orange system. They are athletic, long and tall. They run the floor well.
I also believe Brissett and Sidibe will stick around for several years, and that's a good thing. We aren't going to get one-and-done players all the time, and, personally, I don't feel we should want them all the time, either.
With Sidibe now in tow, Syracuse's 2017 class jumps nationally from No. 92 to No. 57, says 247Sports.
Who might join next? Look for an article later this week on the Orange's updated recruiting outlook.
This article originally appeared on