Syracuse Basketball: Freshman Matthew Moyer to redshirt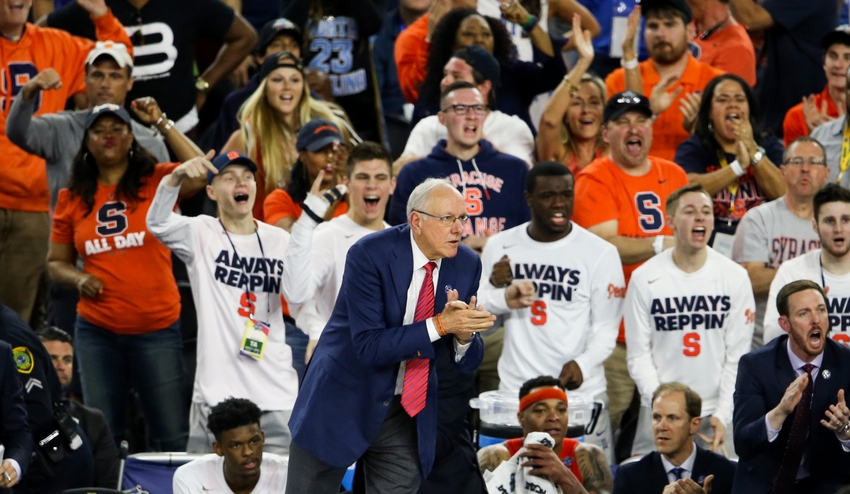 The Syracuse Basketballs depth has taken a hit. The program, on their official Twitter account, announced that incoming freshman forward Matthew Moyer will redshirt this season.
Here is the tweet from the official Syracuse basketball twitter account:
Matt Moyer has decided to redshirt this season due to "preseason time missed with an injury," according to Coach Boeheim.

— Syracuse Basketball (@Cuse_MBB) November 8, 2016
Syracuse basketball player, Matt Moyer played in the Orange's first exhibition game against Indiana University of Pennsylvania.  In his nine minutes Moyer missed his only shot but grabbed a pair of rebounds for Syracuse.
Going into the season the Orange raved about their depth especially at the forward position. Moyer was seen as the bottom of the totem poll amongst the forwards.
Returners  Tyler Lydon and Tyler Roberson, along with fellow freshman Taurean Thompson will take the majority of the time playing the forward positions.  Transfer Andrew White and freshman guard Tyus Battle also saw time at the forward position in the teams 2-3 zone defense.
The depth will be down to only nine scholarship players on game day. But Moyer's depth won't be completely missed. A year of practice will give Syracuse a chance to throw five scholarship players on their scout teams during practice. This is something they could not due on last years Final Four squad.
More from Inside the Loud House
This could also prove to be the best possible move for Moyer.  He was  the 10th man on this team. Instead of limiting him to minimum minutes and using a year of eligibility, Moyer will be given four more full seasons of practice and game action.
Moyer missed over a month over the summer due to a toe injury. According to Syracuse.com's Mike Waters, Moyer was able to participate in all of the team's practice but about a week he was limited to no contact drills.
Up next for Syracuse is their long-awaited season opener against Colgate. The game will be this Friday night at 7:00 pm in the Carrier Dome.
This article originally appeared on