Syracuse Basketball: Chris McCullough Assigned to D-League, then Recalled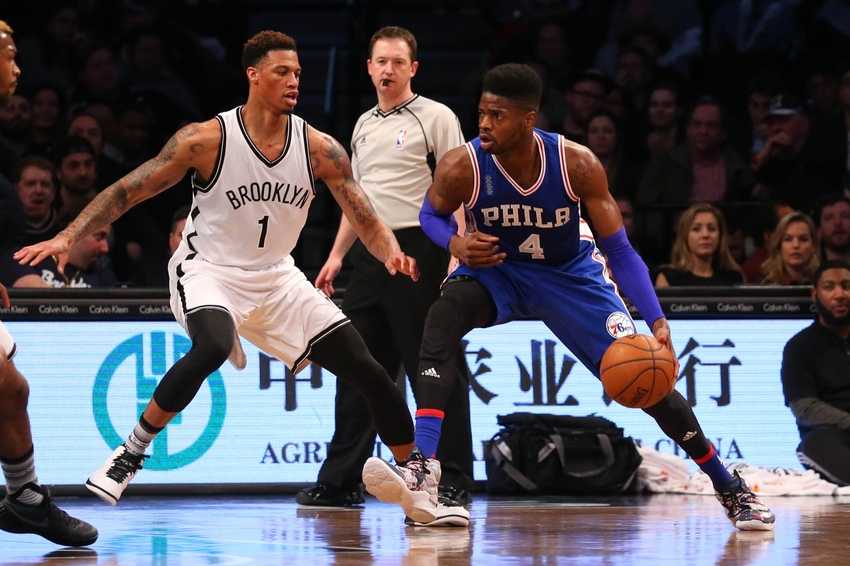 Former Syracuse basketball star, Chris McCullough, was assigned to the Long Island Nets, then recalled the next day. What does that mean for his NBA future?
In the span of two days, the Brooklyn Nets assigned former Syracuse basketball player and 2015 first round draft pick to the D-League, then recalled him the next day.
McCullough played one season at Syracuse before he declared for the NBA Draft. He started 16 games in the 2014-2015 season before tearing his ACL. In those 16 games, he averaged nine points, seven rebounds, and two blocks in 28 minutes. It was a bit of a surprise when he declared for the draft having only played 16 games, but being drafted in the first round while still rehabbing a knee injury should be considered a success.
His career, however, has been a disappointment so far. While it might not be fair to judge him this early, first-round picks in the NBA come with high expectations and it is fair to say he has not met those expectations so far. The 6'9 forward played in 24 games last season and averaged five points and two rebounds over 15 minutes.
McCullough has a very unique skill set. He is dynamic in the paint and is a threat from behind the arc. I believe a big reason why the Nets drafted him in the first round is because of his ability to stretch the floor. A big-man who can shoot threes has been a very popular trend as of late in the NBA (Kristaps Porzingis, Joel Embiid, Thon Maker, etc). His shot is an element of his game that separates him from other power forwards. However, he still needs to put on muscle and be more aggressive in the paint.
It is an interesting move by GM, Sean Marks. NetsDaily.com reported that the decision stems from the ability to have him at least practice with their D-League affiliate. I think keeping him in the D-League would have been very beneficial, as McCullough still needs time to develop.
This is the downside to leaving college early and entering the draft. McCullough would have benefited greatly from another year at Syracuse, but no player should ever be faulted for leaving early if they have first round potential.
Playing in the D-League would have given him valuable minutes that he wouldn't be able to get playing with the Brooklyn Nets. Now that he is back with the team, the hope is that he will be able to contribute. Stay tuned for more updates on the former-Syracuse player.
More from Inside the Loud House
This article originally appeared on